An Interview with-



> Please introduce yourself, in your own words. What are your interests?
Hello, I'm Chris; only my mother calls me "Christian" and when she does I know I'm in trouble. I'm 53 years young and I live in the middle of the UK. I love photography and music; far too much music, I may add.


> Where did you begin with artistic endeavours? How did you come across Abstraction or Surrealism?
I've always been interested in art from a very early age, mainly because my dad was an abstract painter. I'd be the only kid in the street with oil paint on his clothes while the other kids only had mud on theirs.


> How would you explain the concept of Abstraction or Surrealism to someone with no experience with the genre?
Good question. Well, Surrealism twists reality to convey the dreams of our subconscious mind, whereas abstraction expresses something that differs from reality but isn't always representational of what it captures, because abstraction is emotion and energy. However, I fear it could also be said that abstract art can be seen as surrealistic as well, because the randomness might portray some subconscious ideas at the time of painting just to confuse you...


> What inspires you to use Abstraction or Surrealism in your work?
I see various shadows of abstraction where-ever I go. I never really thought about it before, but it moves me when I see a splatter of paint on a wall or different shades of plaster: it evokes feelings inside me and I want to show people that there's nothing wrong with expressing feelings through abstraction.


> What do you want to express with your artwork? What is the idea you're trying to put across?
I want to express emotions: be they good or bad, light or dark, I want people to open their eyes and just see what's around them; what they miss when they don't stop and look at their surroundings.


> What are your 'tools of the trade'? How do you create your art?
I have a wonderful Nikon D90 / 18-200mm F3.5-5.6G / 60Mm F2.8D Af Micro / 10.5mm F2.8G AF DX IF-ED Fisheye / 50mm F/1.8D. I capture what I see, be it in close-up detail or in wide-angle. I use Photoshop CS5 to straighten up my images because I'm useless at holding the camera straight, and sometimes I adjust the contrasts when needed and, if shooting RAW or infrared, then I use it to fine-tune everything. A friend once said to me "why don't you use Photoshop?", and I argued that it distorts what I capture - to which he laughed and said "Photoshop is your darkroom, so use it like you used to use the darkroom and bring your pictures to life once again!"


> Do you think the quality of a piece depends more upon technical perfection, or the message contained therein?
The message: what's technically perfect doesn't always have emotions within it.


> Who are your favourite visual artists, and why?
Oh, this is such a hard question! Each and every one of the people I watch here on deviantART would come under that: I love their work, it's all so different and it all carries wonderful emotions and messages. The list would be a huge one if I were to name them one by one, so I hope they forgive me if I don't. Elsewhere, I love Don McCullin's work so much - he has such an affinity for the subjects he captures, be they the darkest of dark images you'll ever have seen, or the most wonderful imagery the world has to offer. I advise anyone to watch his DVD and not be moved by it.


> Which dA Groups would you recommend to someone looking to get involved with abstract and surreal art?
I was once in a group, but I don't follow or have any involvement in any groups any more.


> What advice would you give to an absolute beginner in the genre?
Follow your heart and photograph what you see, try to see things from a different angle, and always remember that it's your view and only your view that counts. Always be inspired.
> Any final words on abstract and surreal art?
It's
totally fab
and I want to see as much of it as I possibly can because my mind is a huge thing to fill. My dad taught me to see things differently and now that he's suffering in such a bad way, I owe him my vision.
> In conclusion, pick nine works from your Favourites that you particularly enjoy.
:thumb211647200: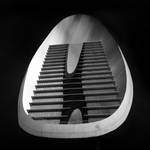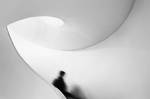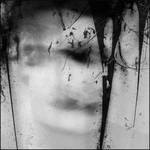 :thumb318235952: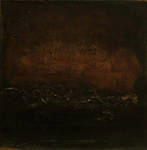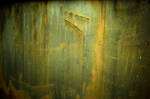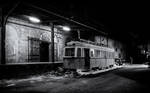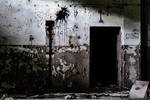 Thank-you
chriseastmids
.