An Interview with-
NVENTFISCHER
:bigthumb362705961:
:bigthumb354467448:
:bigthumb349179004:
:bigthumb327106095:
:bigthumb299036620:
:bigthumb362949399:
:bigthumb292910632:
:bigthumb314866994:
:bigthumb357695234:
:bigthumb361944375:

NVENTFISCHER's Gallery
> Please introduce yourself, in your own words. What are your interests?
Hi there, my name is Neda Vent Fischer, and I was born in 1974 in Yugoslavia. I'm currently living between Paris and Belgrade. My interests, hmm. I have way too many. How much time do you have? Let's say I am interested in art en général. Creativity. Curiosity. Life.
> Where did you begin with artistic endeavours? How did you come across Abstraction or Surrealism?
Originally I wanted to be a dramaturge, so I went to study at the Academy for Film & Theatre in Belgrade. It didn't take long before a good friend of mine asked me to capture his process of film making. So, naturally, I picked up the camera and discovered that not only did I enjoy it more, it was less stressful for me to tell the stories and express myself that way. I had to pass another few
hundred
years before I finally discovered that Surrealism is the genre where I feel at home. I am very melancholic person; by saying that, I mean I am an introvert and that I am imaginative. I rarely run out of ideas. In fact, I always have so many in my head.
> How would you explain the concept of Abstraction or Surrealism to someone with no experience with the genre?
I have two answers for one question. Cheeky version: I am guessing I would start by asking: Ever heard of Google? Good, when you get home, open your browser (assuming you already have your computer turned on) and in the Search box type Surrealism and then hit the Enter button! Polite version: Surrealism is art movement dedicated to expressing the imagination as revealed in dreams, free of the conscious control or reason and convention. It's a type of art where artists create dream-like or nightmarish art with objects that have been oddly changed in ways you couldn't see in reality.
> What inspires you to use Abstraction or Surrealism in your work?
My subconscious. My desires. Everyday life.
> What do you want to express with your artwork? What is the idea you're trying to put across?
Again; I am trying to express my desires, my subconsciousness; dystopia; melancholy. The darkness that surrounds me.
> What are your 'tools of the trade'? How do you create your art?
I used to take photos with my Leica R3 35mm camera, but film development became far too expensive. So nowadays, I take photos with my Nikon DSLR cameras. To get the desired effect I use motion blur, meaning I have to move around while taking photos. And by move I mean, move a lot, from left to right, and then up and down. Sometimes that means that I'll snap approx 150 photos of the same composition before I manage to capture the right one. Sometimes, if I don't have time to go through with all that, I do a little cheating by processing the same effect in Photoshop.
> Do you think the quality of a piece depends more upon technical perfection, or the message contained therein?
Frankly, I would say that one supplements the other. But then, I think that the message contained is far more important than the technical perfection itself.
> Who are your favourite visual artists, and why?
George Brassaï is my favourite, because he was a true master of light, shadow and atmosphere.
> Which dA Groups would you recommend to someone looking to get involved with abstract and surreal art?

> What advice would you give to an absolute beginner in the genre?
Listen to your subconscious. Find the object of your desire and experiment with it.
> Any final words on abstract and surreal art?
No final words, not yet. Maybe in a few years...
> In conclusion, pick nine works from your Favourites that you particularly enjoy.
:thumb326597318: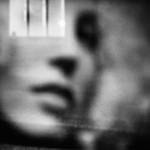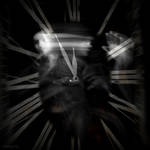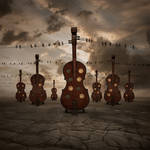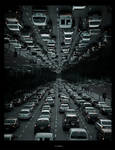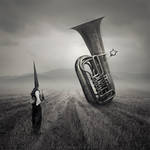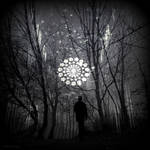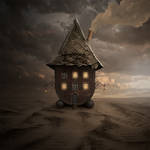 Thank-you
NVENTFISCHER
.