An Interview with-



> Please introduce yourself, in your own words. What are your interests?
My name is Daragh. I was born in Dublin, Ireland. I have been living for 27 years in Spain and currently reside in the south-west of Spain, in the border town of Badajoz. My interests include Art, Music, and Sports.


> Where did you begin with artistic endeavours? How did you come across Abstraction or Surrealism?
I studied Fine Art & Design in Dublin and worked for a number of years as an Interior Design Consultant before taking a career change and moving to Spain. I have always been interested in Abstract Art and Surrealism from a very early age, as my father used to take me around the Art galleries in Dublin.


> How would you explain the concept of Abstraction or Surrealism to someone with no experience with the genre?
Surrealism depicts actual things drawn pretty realistically, but that don't make sense together or in a scene that wouldn't happen in real life. Even if the object depicted doesn't make sense, it's still clearly depicted. For example, there could be a painting of a room in which an apple takes up half of it. In Abstraction, even though it conveys emotions or sometimes resembles things, abstracts usually don't depict a scene and is sometimes just shape and colour that when combined make the observer feel a certain way. For example, a lot of blue and green wavy lines and circles would make an appreciator feel calm. Both art forms primarily evoke thoughts and/or feelings.


> What inspires you to use Abstraction or Surrealism in your work?
Periodically I do some figurative/traditional Artwork; nevertheless, I find by creating Abstract or Surrealist pieces it allows me to go beyond the obvious and delve down deep into myself and find a little bit of comfort.


> What do you want to express with your artwork? What is the idea you're trying to put across?
I want to express feelings; dreamlike scenes and moods, and a piece of my inner self.


> What are your 'tools of the trade'? How do you create your art?
I use a pretty simple but very functional Canon 450D with a variety of lenses. I also use Photoshop CS4 together with my own textures and brushes, and a Wacom Tablet.


> Do you think the quality of a piece depends more upon technical perfection, or the message contained therein?
I think it's pretty difficult to convey anything if you don't have the basic technical skills. However an artist may have an incredible technical knowledge but lack the ability to transmit their ideas. So it's a bit of both, really.


> Who are your favourite visual artists, and why?
Well, needless to say I like and draw from all of the classics - additionally, particularly over the last few years, I have been inspired by many of my deviantART friends. I'm pretty selective about faving things so you can see a good selection of their Artwork in my Favourites gallery.


> Which dA Groups would you recommend to someone looking to get involved with abstract and surreal art?


> What advice would you give to an absolute beginner in the genre?
Take a good look around deviantART - there are many people creating some excellent Artwork in these genres and if you like their work, learn from it and produce your own!
> Any final words on abstract and surreal art?
I'm not so good with words but I'd like to thank all of those, both past and present, here on deviantART who have the difficult task of keeping the Abstract & Surreal category alive and healthy.
> In conclusion, pick nine works from your Favourites that you particularly enjoy.
:thumb355027149: :thumb191378947: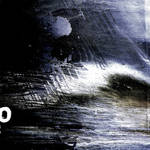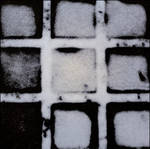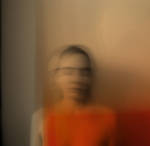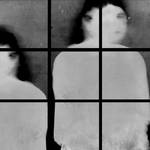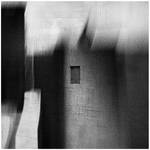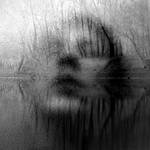 Thank-you
ParallelDeviant
.