An Interview with-
> Please introduce yourself, in your own words. What are your interests?
Hi: my name is Olivier Jollant, I'm 47 and my nickname is Daaram. I'm a professional photographer living and working near Paris, France. I'm specialised in creative reports and fashion portraits. All of my life is connected with art and the fact to create. I am passionate about photography and all kinds of visual arts of all eras and styles. I love paintings, drawings from Jan Van Eyck or Andy Warhol and from Egon Schiele or Mark Rothko... I'm also mad about movies from the very first of Charlie Chaplin's up to the latest James Bond. Music is also extremely important in my life: I love British Pop Music and New Wave from the 1980s, Indie Rock, Electro and House music. I can't imagine spending one day without listening to my favorite bands. I always create while listening to music. I'm also mad about new technologies, Mac computers and cellphones, always checking for all the new software and applications coming out. For more than 10 years I'm communicate and share all my passions on the web where I'm spend a lot of time being a member on a lot of online communities, networks and several personal websites. I'm French, I love my country and Paris in particular! This town is a never ending source of inspiration for me. French language, culture and all the great artists from our history are very important to me, it's my personal heritage. At the same time I feel to be European and I dream to travel all around the world to meet new people, to discover new countries and languages! I'd love to be able to spend 3 months living in some great foreign cities of my choice. I love fashion and fashion photography is my main activity. I also love video games, such as Diablo 3 or Assassin's Creed, and I admire all the guys creating those characters and universes. I'd love to participate in this kind of collective project as a visual designer.
> Where did you begin with artistic endeavours? How did you come across Abstraction or Surrealism?
Art is something very important in my family: several of my ancestors were very good drawers, painters and/or photographers. When I was a kid I loved to visit the Louvre Museum and see all the exhibitions that my parents would regularly visit. At the beginning I preferred to play football in the streets with my friends but after a while I started to acquire an appreciation for painters and sculptors and my first hero in art was Vincent Van Gogh. I didn't have a great talent to draw, I was always too impatient to see the final result for this style. My parents were both talented photographers: mainly nice family portraits and architecturual compositions. They also had a lot of different cameras at home, from a SX70 Polaroid to Kodak Instamatic 110, old cameras coming from our ancestors but also the latest 24x36 compact camera of those times. I already loved cameras and photography but I didn't dare to really start to take photos without finding a good tool and a good way to start. Then my aunt offered me my very first camera: a Minolta SRT 100X and since then I've never stopped taking photos. I learned a lot through taking street photography and I think that it's the best way to learn to take photos; to capture faces, expressions, movements and to feel the light, to know by heart your camera and the lenses, and all the basic techniques. I've taken thousands of portraits, still life captures, macro and micro photography, landscapes, Fashion photos and a lot more since I was 15.
Here I must say that I'm a lot more interested in Abstraction than Surrealism. Even if I really love Dali's or Magritte's work, concepts and ideas I know perfectly that this is not my way to create and to express myself. I came across abstraction thanks to my aunt (once again) who had been living for years in New York and came back to France with her own collection of abstract paintings. So her apartment's walls were full of strange paintings that my parents didn't like at all, but for myself I was liking them very much: they made me dream and imagine that an old Apache or a Viking created it. Later when I was around 20 and working in an photo lab in Paris I met several colleagues and customers who were very good abstract painters. They have taught me a lot about abstract painting and they helped me to discover great artists as Antoni Tapies, Pierre Soulages, Zao Woo-Ki, Soto, Robert Motherwell, Barnett Newman and a lot more. Personally I did a lot of research on 24x36 films with chemical products, engraving, sewing them to finally print them on Cibachrome paper. I was also experimenting a lot doing prints from my own photos in the darkroom I installed in my bedroom. I really started to create abstract art in the 1990s, painting on the glass windows of slides' frames (miniature paintings in 24x36mm). Often I was taking photos of those small transparent paintings with a microscope, it was fascinating. All this was before the times of Personal Computers, Photoshop, digital cameras and the Internet. Then all my ways to create and to show my works changed, in a positive way.
> How would you explain the concept of Abstraction or Surrealism to someone with no experience with the genre?
It's hard to explain this in English but for me, abstract art is a way to create without the need to represent something or somebody in particular: the spectator will have to imagine and to decide what the piece of art is representing for themselves. Everyone will have a different experience in front of each piece depending on their life, sex, culture, personality and sensibility. Each person is unique and different and will see, understand and feel a line, a colour, a light, and contrasts in a different way. That's an extremely rich subject! Even if I'm creating not only abstract photography it's obvious that this way to create is essential for me: a way to breathe! A poetic way to explain the concept of abstract art could be to say: It's a way to create from about your purest dreams and also your most terrible nightmares; a way of making them the main actors and models of your works. As an abstract photographer I dream to be able one day to take photos of my dreams but also a clear photo of a ghost.
> What inspires you to use Abstraction or Surrealism in your work?
First of all I want to say that a lot of people don't understand abstract art, thinking that they're not clever enough or not having a perceived culture to understand it and that's really a pity. I've been working in an art gallery for a while so I know what I'm talking about. Teachers and parents should teach their kids about abstract art in a very simple and natural way and it could probably help a lot to its understanding. It could also help a lot if art galleries' directors and artists themselves were a lot less snobbish. Basically people are not understanding why a black comma on a huge white canvas could be sold for one million dollars: I understand them and I know that it can be really shocking. Nowadays if someone says: "I'm a painter" to someone else the other person will automatically ask: "Abstract painter?". I think that this is sad and nowadays illustrators (for example) are very often a lot more creative and original than abstract painters and they don't care if they must be called artists or 'just' creatives. For myself if someone is asking to me: "What's your job?" I love to answer: "I'm an abstract photographer". Generally their faces change completely, from interest to distaste!
To answer more directly: Abstraction isn't a goal in my creation, it is just a natural, quick and obvious way to express my vision and feelings. In my last series about clouds I show pictures I took through the glass windows during flights in planes. The sky is basically an abstract element so if you want to be one with your subject and to create good pictures you must be a bird taking photos, to imagine that you're flying, that you're a cloud... or all this at the same time! What inspires me? To be able to explore the limits of darkness and lightness; the limits of the colors in contrasts; the rhythm of a line: all to create a kind of 'perfect' composition in space; a perfect visual symphony. During post-processing I often flip the pictures upside down and I really enjoy those kind of creative little keys. Then there are no more limits and the fact to create becomes something magical! Working on abstract art is an act that pushes you to know a lot more about yourself: about your own psychology, philosophy, history and faith. To be more pure, honest and true, to go to the essential spirit of things. It could be also the perfect way to discover your dark & bright sides and maybe also to discover something holy and hidden deep in yourself, and that's already a lot!
> What do you want to express with your artwork? What is the idea you're trying to put across?
With my artwork I want to express my vision of light and tone. I spend hours trying to find the 'perfect' composition through framing, density, contrasts, and toning, and when the picture is completely finished I always have this incredible (and hard to explain) feeling that I created something important and unique at this precise moment. Sometimes, though, it just goes directly to a dark part of my hard drive. I see the fact to create as an initiation, something spiritual in a very pagan way. I want to express the fact that the human face and body in its proportions are everywhere in the nature all around us: in the clouds, the branches of the trees or visible on the surface of the moon we can see from Earth. That's beautiful and magical and a great subject to explore for an artist. I often feel like a witness. I believe in spirits, so very often, on the computer screen, I'm discovering some of them hidden in the clouds for example, then the piece becomes a kind of homage and a way to communicate with this spirit. I try to understand their message and why they appeared at that precise moment. I believe that there's something after death so if I'm showing a very dark piece the meaning isn't necessarily death but more representing a dark night before a bright new day. I'm optimistic but rather dark. I think that the dark side of things is a lot more interesting and a greater source of inspiration for me than the happy and bright side! With my abstract works I try to find the purest and most perfect lights, balance and contrasts of colors, framing and composition, the perfect alchemy. Each artwork is building yourself to be a better human being and artist I think... or it's not good work.
> What are your 'tools of the trade'? How do you create your art?
I've always worked with Mac computers and I'm really happy with this choice: I work on an iMac. I'm also a Photoshop addict. I've learned to work on this software through books years before I was able to buy my first computer. The other 'tools of the trade' are my camera: a Canon EOS 400D with two zoom lenses: a 18/55mm and a 55/250mm. I also often work with my cell phones: a Samsung Wave and, more recently, an iPhone 4S that I really enjoy. I love to experiment with photographic applications, to discover new ways to create all the time. On the computer I retouch and create on Photoshop CS6 and Lightroom 4, plus several little applications that allow me to experiment and to find original and interesting ideas. I generally spend several hours on every picture (between 4 hours and several days): sometimes I feel that I'm really sculpting the light, the textures and the colors all together. I like this long alchemy. I create beside my beloved, Marta, who works at the same table on her children's and fashion illustrations. And I drink a lot of coffee!
> Do you think the quality of a piece depends more upon technical perfection, or the message contained therein?
The quality of a piece should depend in an equal way upon technical perfection and a very good concept or idea. In general a lot of abstract artists think that the concept or message is everything and as a result they risk creating boring material. A lot of of modern artists think that Marcel Duchamp is God and that the simple fact to put a random object in an art gallery is transforming it automatically into a piece of art. I'm against this idea and I must say that most of the abstract photos I'm seeing in a lot of galleries and even some here at deviantART are boring for me, while a small percentage are pure gold. Most artists must work extremely hard, every day, for many years to be able to create the best piece they can (or to be a young lucky genius). Then they can try to become a slightly better artist every day thereafter. In general my photos are telling stories to the observer. I loved to write texts and poetry about, and on, my photos but I don't have the time for this any more, and I wouldn't like if this text would 'kill' the image. Now I prefer the spectator to be able to invent their own story upon viewing it. All the story or eventual message is in the titles I give to the pictures. Sometimes I give some conceptual keys in my captions and I always enjoy answering the visitors' comments.
> Who are your favourite visual artists, and why?
As I said before, one of my first sources of inspiration in art was Vincent Van Gogh: I always loved and admired his unique way to paint. I've read a lot of books about him and I have the luck to live near Paris, halfway between the Orsay Museum where you can see several of his best self portraits, and to live not so far away from Auvers sur Oise: the village where this painter lived the last months of his life and died. Van Gogh is like a spiritual brother, an invisible member of my family and it's the same with the French poet Arthur Rimbaud. I also really love Egon Schiele's artworks, his way to draw is amazing and I love all his works, the man, the artist and the short story of his life. It is difficult to speak about all those geniuses in just a few words! My very first inspiration in photography was Henri Cartier-Bresson. I still love his works but I think that they don't influence me any more when I see them: they're already just a part of me, a part of my identity as a visual artist. His way to capture people's attitudes and to compose and frame were very unique. To speak more precisely about abstract painters I love Mark Rothko's works very much! I had the luck to visit an exhibition of his works in a Parisian museum years ago and it was a great experience. His works must be seen in reality. You must be able to spend half an hour on every piece to discover how vibrant, deep and alive the light & the layers of colors are, and to discover the real scale and scope of his work. After that you won't be able to watch his works on small reproductions on the web, printed on postcards or posters anymore. Elsewhere, while he's not officially an abstract painter William Turner's works are amazing: I could spend hours watching the skies and landscapes he painted. I love many visual artists, illustrators, graphic designers and the list could be too long for me to reproduce here! However, I must say that I also love Andy Warhol a lot, his works, the man and the story of his life but also as a photographer. I'm fascinated with what happened in his 'Factory' in New York with guests like The Rolling Stones, Dennis Hopper, Truman Capote, William S. Burroughs... and he's the guy who created the cover of the first album of the great band The Velvet Underground. Among many other painters I love: Francis Bacon, Albretch Dürer, Hieronymus Bosch...
> Which dA Groups would you recommend to someone looking to get involved with abstract and surreal art?

> What advice would you give to an absolute beginner in the genre?
Not to wake up one morning saying to yourself: 'Today I'm gonna create abstract art'. This kind of art needs a lot of work on a technical level and at the same time it needs have a very important culture and knowledge about creation. To know how to draw is important. The main advice to give to an absolute beginner in this genre could be: Abstract art is an extremely difficult subject, it's not easy and cool like some people could think. Second thing: You won't become a millionaire because you're an abstract visual artist. It's not enough just to exhibit in a huge format a close up of a bland picture to become an 'accomplished' abstract photographer. If you're ready to work like hell every day, if you're a (day)dreamer, if you're a mature adult with a child's mind, if you're interested in psychology, abstract art is maybe made for you... but you'll have to deserve it and it will be a long solitary road. Personally I'm not only a creative photographer but also a fashion photographer. I couldn't imagine to create only abstract photos. I need those two very different subjects to feel balanced. In a conclusion a visual artist (abstract or not) must have at the same time: a huge culture about absolutely all kinds of arts, a very good technique and a great eye, experience, knowledge and at the same time a great freedom of mind and to be able to work alone, to accept solitude as an essential way of living and thinking. And, perhaps, to share your life with another artist!
> Any final words on abstract and surreal art?
I've already said a lot but this interview was really important to me! In closing want to say thank you very much to Darren
arctoa
and also to Florian
DpressedSoul
who, more than a year ago, gave me my first Daily Deviation in the Abstract photography category.
> In conclusion, pick nine works from your Favourites that you particularly enjoy.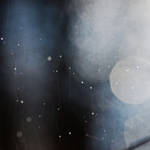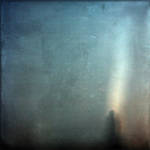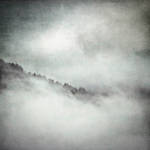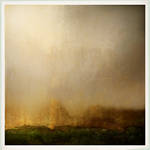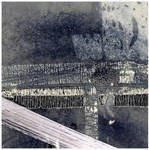 :thumb194055545: :thumb353670114: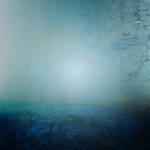 Thank-you
daaram
.