An Interview with-
> Please introduce yourself, in your own words. What are your interests?
Hello: my name is Pierre Lagarde, AKA
Pierre-Lagarde
. I'm a consultant in computer systems and data processing in a large company, and a photography and design hobbyist. I love music, singing, talking and laughing with friends and, for all these past years, I loved skating.
> Where did you begin with artistic endeavours? How did you come across Abstraction or Surrealism?
I began a few years ago for fun by making some desktop wallpapers for my friends and I, and also trying some 3D works with the primary software that was available at the time. I've made many Linux wallpapers, which of course is a way to make many abstract works. Later, I became increasingly interested in photography: I bought myself a DSLR and started to work on taking images. I've been interested in graphical arts for a long time as my sister is a design teacher and a painter. I don't consider that I came across Abstraction or Surrealism, but simply I think they are two inevitable genres that an artist discovers when they keep on creating images.
> How would you explain the concept of Abstraction or Surrealism to someone with no experience with the genre?
To me the two concepts are closely related while being quite different in form. They associate by the fact that they are both free artistic expressions of our mind and feelings. Surrealism is more likely composed with known forms and subjects that would be included in and composed as 'unreal' scenery, while Abstraction is a free expression mainly without any specific form or subject. Abstracts do not describe anything specific to the onlooker; they are quite free for interpretation while surrealism gives more clues and orientation for reflection with recognisable contents. However, these two aspects can also be mixed together in the same artwork; the presence of an abstraction is itself quite surreal, in a way, as abstraction does not exist in the 'real' world. This is what makes abstractions occasionally hard to identify clearly, to my sense. I would say that both attempt to express our dreams.
> What inspires you to use Abstraction or Surrealism in your work?
In general, perhaps a will for freedom of expression, a will to go beyond the limits of reality, and a will to use reality to get somewhere else. Additionally, beauty itself is an abstraction that depends upon each other's eyes, but that's what I try to present with my work. While working on an image, it's more the arrangement of form and colour that leads me to 'leave the beaten track' or, well. In fact, I don't really know! It's an inspirational process.
> What do you want to express with your artwork? What is the idea you're trying to put across?
My concepts are not clearly defined, and it can change through time. I mainly shoot empty spaces, maybe to express a need, but also maybe to show what the places would be like if they were free of human beings and their influence upon a place: empty spaces themselves are surrealisms. I mostly try to give (myself first) a way to 'touch' the matter differently. The relation between the analogue/material and digital worlds is quite a strong element for me, too.
> What are your 'tools of the trade'? How do you create your art?
My tools are simply DSLRs and computers, and when creating my work I go through four steps at most: I shoot, I experiment with digital darkroom software, I sometimes play with image-process software, I extract results for websites with still another software... Software everywhere! For shooting I now mostly use a Sony RX100 and Canon's DSLRs, usually their 50mm 1,4, 24-105mm and 10-22mm. Sometimes I use a Samyang fish-eye. The software is mainly from Adobe's suite (LR4/PS CS5), Sony Image Data Converter, Canon Digital Photo Professional. I now mainly use Canon DPP only for the final renders as it's the more precise tool for that, to me.
> Do you think the quality of a piece depends more upon technical perfection, or the message contained therein?
For 'artistic' pieces I must say I really don't know. There are several visual qualities, and several ways to achieve them. Technical tools are great and at least, if I can use them, there's a duty to use them as best as I know and can. I love to play with them, too. So, to me, the main quality is pleasure. Pleasure to create, and I hope, pleasure to watch.
> Who are your favourite visual artists, and why?
Overall, I think that Stanley Kubrick is my favourite artist. He has expressed so many moods in his works, while still keeping his own signature throughout. I'm always impressed whenever I see any of his movies. I don't know much about contemporary arts and my tastes are so standardised that I'm afraid it's not interesting to go into much detail. I do enjoy Kandinsky, Picasso, Magritte, Dali, and some other well known 20th century painters, so nothing really new. In fact, my favourite contemporary visual artists are now here on deviantART. Away from visual art, music is important to me as inspiration; perhaps more-so than visual arts.
> Which dA Groups would you recommend to someone looking to get involved with abstract and surreal art?
> What advice would you give to an absolute beginner in the genre?
I don't think I am skilled enough to give any real advice in the genre. More generally I'd say, make it the way you feel it!
> Any final words on abstract and surreal art?
" "
> In conclusion, pick nine works from your Favourites that you particularly enjoy.
:thumb341533984: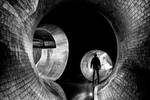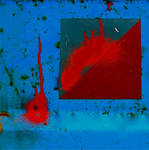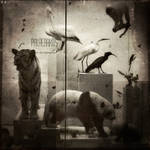 :thumb340846520: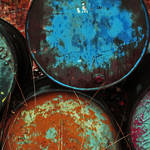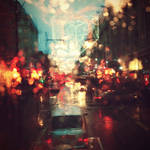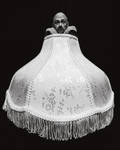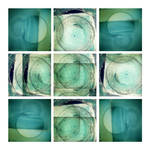 Thank-you
Pierre-Lagarde
.