An Interview with-
> Please introduce yourself, in your own words. What are your interests?
Hi, my name is Rowan Heuvel, and I am 27 years old. I am a hobbyist photographer and my main photographic interest lies in abstract, (surreal) infrared and long-exposure photography. Other things I like and enjoy are skydiving, music, and wine.
> Where did you begin with artistic endeavours? How did you come across Abstraction or Surrealism?
When I was a kid I loved to draw and paint. Traditional tools where replaced with digital ones before long, because my father's job demanded a computer and we had programs on it like CorelDRAW at first and later Photoshop, too. In Photoshop I started exploring photo-manipulation and around this time (age 18) I came across deviantART in search of stock images. Often I found it hard to find exactly the right stock photos for what I had in mind and this got me interested in photography. I bought my first camera (an Olympus Mju/Stylus 400 Digital) and started taking the pictures I needed myself. Eventually my interest for photography grew and I decided to buy a DSLR and take a photography class. I didn't really have a favourite genre and took all kinds of pictures. As I had abandoned my old deviantART account, I made a new one for my photography. At this point (age 24) I also came across the first memorable - for me - abstract (and surreal) photography on deviantART. That work eventually inspired me to give it a try myself, and here we are, some years later, with abstraction as my primary focus.
> How would you explain the concept of Abstraction or Surrealism to someone with no experience with the genre?
Usually I stick with the explanation deviantART gives when submitting an image: Abstract photography is about using forms, colours and patterns to create non-figurative images whilst Surreal photography takes actual subjects on an 'otherworldly' level.
> What inspires you to use Abstraction or Surrealism in your work?
At first it was just my fascination with geometry. I was constantly looking for shapes and patterns, mostly in architectural situations. More recently, as I was introduced to kaleidoscopes and polyptychs, I have been exploring other aspects of the Abstract and Surreal genres. Every photo and/or collection tells a story (if you want it to). Sometimes short stories, sometimes longer, and that story is different for every person viewing the photo. Having said that, Abstract and Surreal are the Science Fiction and Fantasy of photography. There are virtually no limits or boundaries to these genres and the things you can do with it.
> What do you want to express with your artwork? What is the idea you're trying to put across?
The less the photographer reveals or tells about a photo, the more it is up to the viewer's imagination to create his/her own story behind a photo. Aside from pushing the viewer in a certain direction by putting a title on my work, I like to let the viewer create their own stories about the image. I also just like to share the (hidden) beauty that I find in everyday scenes, be it through abstraction or techniques like infrared and long exposure.
> What are your 'tools of the trade'? How do you create your art?
I guess you could call me a gadget freak, because I use a lot of tools: the process of creating the photo is just as important to me as the result. While I own a Canon 5D mark II, and love that camera dearly, I also have a big love for (old) analogue cameras, and more recently I use my smartphone a lot. Besides that I still have my old DSLR, a Nikon D70s, which I use for infrared photography. And last but not least, Photoshop: I wouldn't know what to do without Photoshop.
> Do you think the quality of a piece depends more upon technical perfection, or the message contained therein?
The message. Technical
im
perfection can actually contribute to the abstract/surreal feeling of a photo and some technical imperfections may even be intentionally inflicted by the photoghrapher.
> Who are your favourite visual artists, and why?
Since deviantART is the place where I became acquainted with Abstract and Surreal photoghraphy, I will name some of my favourite dA artists who inspired me to try these genres, and encouraged me to keep doing so:
DpressedSoul
, for the expressive nature of his work.
KizukiTamura
, for his three by three gridded stories. And last but not least,
Pierre-Lagarde
, for his endless creativity.
> Which dA Groups would you recommend to someone looking to get involved with abstract and surreal art?
> What advice would you give to an absolute beginner in the genre?
Don't give up. I remember some early walks through the city where I thought my city was really boring and had little to offer. When I walk that same route now, I see so many interesting things. It takes some time to free up your mind and notice all the shapes, patterns, and colours.
> Any final words on abstract and surreal art?
I want to give a big hug and thanks to all the wonderful people that together make the Abstract & Surreal section on deviantART such a warm and thriving community.
> In conclusion, pick nine works from your Favourites that you particularly enjoy.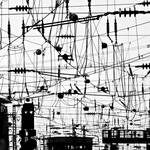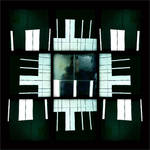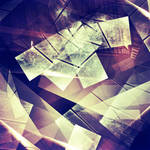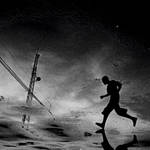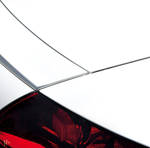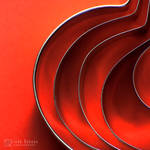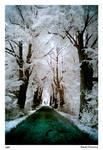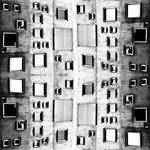 Thank-you
insolitus85
.