An Interview with-
> Please introduce yourself, in your own words. What are your interests?
For a long time I - Peter, 55 years old - have been a gardener, living in a rural area in the northern part of Germany. I always have the option of being outside, coming across the elements, and embracing the light. Besides my interest in photography I take time for music, movies and books, but the stuff has to inspire me; I have to get moved inside by it. In my work I have a constant contact with plants, with nature, light and weather. In doing work I am descrying many details; I am sharpening my senses, and I am getting an acquaintance with the beauties of nature.
> Where did you begin with artistic endeavours? How did you come across Abstraction or Surrealism?
At the end of the 1970s I started with analogue photography; I wanted to express myself and photography helped me a great deal in showing who I was. Specifically with abstract and surreal photography I started around two years ago, inspired both by other artists here at deviantART and through my own experimentation with different software tools.
> How would you explain the concept of Abstraction or Surrealism to someone with no experience with the genre?
For me, abstraction is a reduction of form, a visualisation taken from structure, and the reducing to the essential is always, in every sense, my desire. The eye does not get sidetracked; the eye is an aperture to our soul and this door opens only if our subconscious is stimulated and if we allow ourselves to enjoy the quiet and relaxation; to listen to the sound of spirit. Abstraction is an opportunity to be emotionally involved; behind the photo there is always space for its own little story.
> What inspires you to use Abstraction or Surrealism in your work?
Light: light is the door-opener, as without the right light there is no good photograph. On the other side is the composition, the image structure, the lines and the form. My eyes can be viewing something and I have to find out what it is: what is touching me, what attracts my attention. It may be a specific shape or contrast, or it may be something elegantly curved, or it may be a pattern. At this point I became inspired and at this point I have to filter out the basics; in essence, I have to abstract...
> What do you want to express with your artwork? What is the idea you're trying to put across?
I want to express the transience and the vulnerability of life. With our heart and with our soul we are connected with every living thing: we are all part of this creation and I want to capture moments where people can escape from the close-minded fast pace of living and get an intuition from our attachment with the entirety: our connection with the big picture, as it were.
> What are your 'tools of the trade'? How do you create your art?
For many years I worked with the analogue Leica R-system, which is heavy and mechanic. However, today my constant companion is a Nikon D200, mostly assembled with a Sigma 10-20mm. For macro shots I use an old Soligor 90mm 1:1 and afterwards in my digital darkroom I work with Photoshop 3, usually with a process of lifting the graduation curves or intensifying the contrasts.
> Do you think the quality of a piece depends more upon technical perfection, or the message contained therein?
It is a principle of mine to make a shot as good as possible (by using the technical possibilities), but in the first line the message is the top priority. Technical perfection can help you to start with, but the crucial element is that a photo has to touch you. If technical perfection plays a part in contributing towards it, then it is fine, but overall it is not always necessary.
> Who are your favourite visual artists, and why?
My favourite abstract and surreal artists here on deviantART include
adibudojo
for his straight-lined and clear concepts,
EintoeRn
for his intensive coloured works,
y5y6
for his mystical shots,
livetoregret
for their black & white minimalism, and
figueline
for her intensity. Outside of deviantART, Hiroshi Sugimoto is a very important abstract artist.
> Which dA Groups would you recommend to someone looking to get involved with abstract and surreal art?
> What advice would you give to an absolute beginner in the genre?
Abstract photography works hand-in-hand with minimalism in that less is more: I like to know beforehand what I want to show in my work, then I can exclude everything superfluous. Observing interesting objects or scapes at different lighting conditions and at different times of day can help an artist: mostly, it is important to be at the right place at the right time. Black and white is beneficial for abstraction, while for colour photography it is advantageous to have a strong contrast or to work with blurring and focus. At the end, the viewer shall keep as much space as possible to interpret their own little story into your work - getting lost for a moment, contacted by your message and moved by their own inside.
> Any final words on abstract and surreal art?
Abstract photography is always a conversation with yourself: an act of rendering the basic visibility of a scene, realising the essential elements, and leaving behind the insubstantial parts: that is our way.
> In conclusion, pick nine works from your Favourites that you particularly enjoy.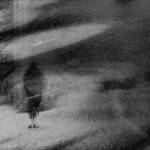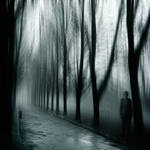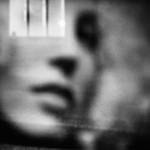 :thumb341031870: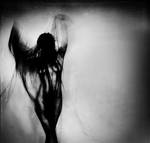 :thumb339627450: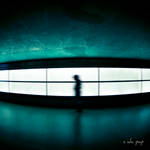 :thumb340846520: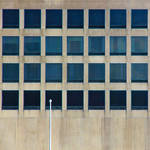 Thank-you
augenweide
.