An Interview with-
KingaagniK
:bigthumb338601250:
:bigthumb314812597:
:bigthumb209982120:
:bigthumb287053305:
:bigthumb332711900:
:bigthumb303655524:
:bigthumb317852068:
:bigthumb306929185:
:bigthumb314177734:
:bigthumb266943391:

KingaagniK's Gallery
> Please introduce yourself, in your own words. What are your interests?
My name is Kinga; I'm 20 years old, and I live in Budapest, Hungary. I take courses at the Moholy-Nagy University of Art and Design, because I would like to pass their next entrance exams in April. Becoming a major in Photography at this university is my biggest dream. I'm interested in art and music, and I live on horror movies and hot coffee.
> Where did you begin with artistic endeavours? How did you come across Abstraction or Surrealism?
I grew up in an artistic environment, which means there are many photographers and also some painters in my family. I used to spend a lot of time in my mother's darkroom when I was a kid, and I enjoyed watching her in the studio as well. WIth this in mind, I must say that I have always been interested in photography. In secondary grammar school I was a major in fine arts, and I started taking photos in the summer of 2010. At first I was in love with macro and other nature shots, but I have changed a lot since then: I started creating surreal and experimental work, and now I especially enjoy making double exposures of portraits and other different, strange photos.
> How would you explain the concept of Abstraction or Surrealism to someone with no experience with the genre?
In my opinion, surrealism is about the expression of fears, feelings and imagination. It is a platform for dream-like, mysterious works, that contain different concepts and narratives to every single person that views them.
> What inspires you to use Abstraction or Surrealism in your work?
Living in a large, dark city is my main source of inspiration... The actual creation of surreal work keeps me away from reality for a short while, and that I find very helpful.
> What do you want to express with your artwork? What is the idea you're trying to put across?
I wouldn't say that I have a certain, special idea: the outcome of my work usually depends on my mood, so I would rather say that my art is how I try to express my feelings, or to simply try to forget about them for a little while.
> What are your 'tools of the trade'? How do you create your art?
I love using SLRs, especially my old Pentacon six TLs, but unfortunately I don't have much time to 'play' with the negatives, so I usually use DSLR, and I edit my work in Photoshop and Lightroom. Besides these applications, I use a pen tablet that makes editing much easier and faster.
> Do you think the quality of a piece depends more upon technical perfection, or the message contained therein?
I often say that nobody can be a photographer just because they own an expensive camera, so I think the message of the work is much more important. As for me, I love the aesthetic of old, damaged or even expired film shots, and I find them very interesting and more valuable because of their limperfections' that are matchless and make them unique.
> Who are your favourite visual artists, and why?
My favourite artists are Dan Mountford, Florian Imgrund and Aneta Ivanova at the moment, because I find their work very interesting, unusual and creative. They're really inspiring for me personally. Besides them, there are so many fantastic artists on dA as well.
> Which dA Groups would you recommend to someone looking to get involved with abstract and surreal art?
> What advice would you give to an absolute beginner in the genre?
Don't be afraid of failure, and never stop creating and experimenting... If you're uninspired, just look around and try to get inspired by the works of others.
> Any final words on abstract and surreal art?
The reason why I find surreal art very interesting is that it can never remain the same over time. If you look at the same work twice, in two different moods, you may see something totally different or probably notice a little arresting detail which you hadn't noticed upon first look.
> In conclusion, pick nine works from your Favourites that you particularly enjoy.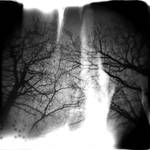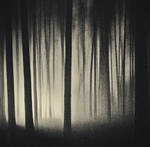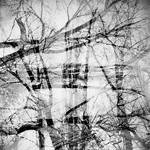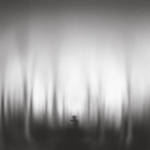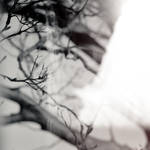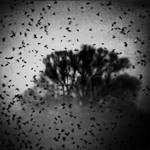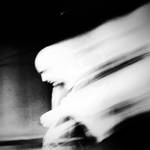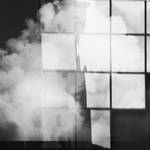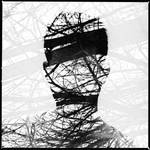 Thank-you
KingaagniK
.