An Interview with-



> Please introduce yourself, in your own words. What are your interests?
I was born into this world around 20 years ago and the name I have had since then is Alexandra. Art is nowadays the driving engine of an otherwise sordid existence, with photography being the focal point of my interests.


> Where did you begin with artistic endeavours? How did you come across Abstraction or Surrealism?
My appetite for artistic endeavours started to grow from the moment I came into posession of my first point-and-shoot camera a few years ago. I see photography as a way of self-expression and discovery, and the impetuous desire for artistic freedom brought me closer to abstraction: of shapes, concepts, and ideas. When I first started to experiment with photography, I was mostly exploring the surface, but as my perspective gradually adjusted, my taste shifted towards the less usual appearance of things and surrealism took the place of realism or naturalism.


> How would you explain the concept of Abstraction or Surrealism to someone with no experience with the genre?
I don't know if I can explain it to anyone; from my point of view, the Abstract & Surreal is a highly personal portrayal of intimacy between the viewer and the world, so the trick is for each artist to express his own unique vision and perception, delving into the depths of a multifaceted reality. Abstractions allow greater flexibility of both presentation and interpretation.


> What inspires you to use Abstraction or Surrealism in your work?
Mostly the inarticulate yearning for something beyond the mundane, the desire to break the chains of limitations and the impulse to turn the world upside down and inside out.


> What do you want to express with your artwork? What is the idea you're trying to put across?
I wish to travel to other dimensions of space, to explore and point out the subtle and unobstrusive aspect of reality that often goes by unnoticed, and to shed a light on the obscure nature of things. I want to remain receptive to uncommon details and share what my eyesight captures or my mind is able to visualize. The idea changes with every piece.


> What are your 'tools of the trade'? How do you create your art?
My tools of the trade are minimal: my Canon EOS 450D with the kit lens, Photoscape as the editing software and a wide perception. The creative process is bound to my attention for details, and the inspiration flows in from everywhere: humans, emotions, words, music, paintings, nature, geometry. My state of mind usually plays a vital role in the artwork, but not necessarily always. I'm sometimes quite aware of a certain idea I have in mind and try to reproduce it, while other times the unconscious takes the lead and I end up creating automatically, almost in a sleepwalking phase.


> Do you think the quality of a piece depends more upon technical perfection, or the message contained therein?
My images represent anything but a perfect technique. I prefer them to be perfectly imperfect, ghost-like, illusory, unfocused and messy. It's the flaws, distortions and failures that draw me in and I don't like to follow any constricting rules. I can look at what is, technically seen, a low-quality picture and find it to be pure perfection. I see beauty in essence, so the message contained is, to me, of much higher importance.


> Who are your favourite visual artists, and why?
Any artist, amateur or professional, that plays with monochromatic shades, surrealism, minimalism, geometric shapes, conceptual ideas and is not afraid to wander between the poles of creation and destruction. Why? Because it opens my eyes to a wider perspective, illustrating concepts in a way that goes beyond the ordinary senses.


> Which dA Groups would you recommend to someone looking to get involved with abstract and surreal art?


> What advice would you give to an absolute beginner in the genre?
Experiment, experiment, experiment. Clear your perception and pay attention to the silence that might reveal an epiphany. Search, discover, create, destroy.
> Any final words on abstract and surreal art?
Reality is merely an illusion. Break through your mindset, unleash your imagination and drift away to further realms.
> In conclusion, pick nine works from your Favourites that you particularly enjoy.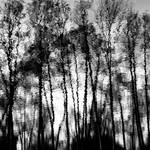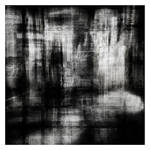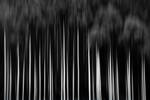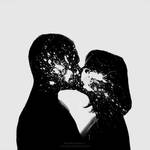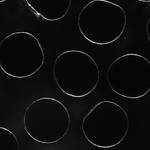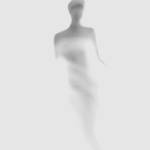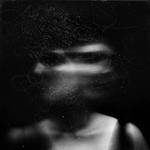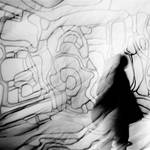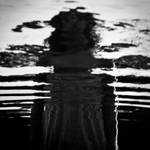 Thank-you
PsycheAnamnesis
.