An Interview with-
Dylou-Lee
:bigthumb346842068:
:bigthumb339627450:
:bigthumb334254751:
:bigthumb311018040:
:bigthumb318330692:
:bigthumb331351377:
:bigthumb307700021:
:bigthumb302466707:
:bigthumb308119564:
:bigthumb299812349:

Dyloulee's Gallery
> Please introduce yourself, in your own words. What are your interests?
I don't consider myself as a photographer, but rather as an image-maker. I always love art. Whether it is the visual arts such as painting or photography, but also music and literature. I love dreams and I need to get away from it all.
> Where did you begin with artistic endeavours? How did you come across Abstraction or Surrealism?
I'm totally self-taught and I got to photography and digital art intuitively. In my youth, I used to make collages; that's really fun. Later, I found the same pleasure with photo-manipulations. I first used stock images, but soon I took my camera and captured myself all the materials that constitute my images. I am particularly attracted by abstraction and surrealism because these styles can "lâcher-prise" (let go) from reality.
> How would you explain the concept of Abstraction or Surrealism to someone with no experience with the genre?
These concepts are a real rag-bag; They are very large in scope. The abstract allows an artist to separate a part of the whole. In abstract art, colour and shape are taken for themselves; for their beauty and not for the purpose which they define. I think the spirit of surrealism is not as present now as it was in the creation of the movement in the 1920s. At that time it was primarily a protest movement; a philosophy. Today, I think it is a fad and what is known as surreal is all that's considered 'beyond reality'. Characteristics of surrealist works are mainly of surprise and the unexpected juxtaposition of various elements. This style should help liberate the control of reason and fight against received ideas.
> What inspires you to use Abstraction or Surrealism in your work?
My dreams and my nightmares inspire me. The beauty has a scary side and the melancholy is so beautiful that I try to mix the two states of mind. I'm just trying to make images that look like me. How they are set up is almost always accidental. I spend hours thinking; I vacuum, I review all my shots, my textures; it always depresses me terribly. All of a sudden the light happens and the concept arrives. I know that the hardest part is to bring out the feeling.
> What do you want to express with your artwork? What is the idea you're trying to put across?
As I said earlier, my only ambition is to express my emotions; my work is therapeutic if I may say so. Chaos and despair are part of my personality and I think I cultivate melancholy... I hope that my images reflect how I perceive the world. I think loneliness frightens me and I often despair at reality. There are tears in me and the creative act can heal these wounds... but life is beautiful. This is quite contradictory, I know.
> What are your 'tools of the trade'? How do you create your art?
Photography is important because it is the starting material on which I work. But my 'real work' begins in front of the computer with the image processing. This is where my art begins. I think without ever knowing where I'm going. I cut my images, I erase parts, I juxtaposes dozens of layers, I play on colours, effects and textures... I truncate reality, create settings that doesn't exist... At least, I try. In summary, you need a good camera, a powerful computer, and a program like Photoshop. That's all. Some small accessories such as a probe to screen calibration and graphics tablet are an advantage but are not required at my level.
> Do you think the quality of a piece depends more upon technical perfection, or the message contained therein?
Both are important. What's more frustrating than having to express an idea and not get there by lack of technique? What's more boring than a picture that is technically perfect but expresses nothing? I think you have enough technique to be able to detach tools and start truly creative work.
> Who are your favourite visual artists, and why?
I don't know much about the history of art, however, there are in my head many pictures, many painters that I love. I think of Picasso, Paul Klee, Munch, Egon Schiele, Jean Arp, Marcel Duchamps, and Max Ernest; and of course as a Belgian I can't get rid of the spirit of René Magritte. I love the work of Maria Elena Vieira da Silva. I do not know why, probably because they are great artists. My favorite photographer is Sarah Moon; her universe is simply magical, and full of poetry.
> Which dA Groups would you recommend to someone looking to get involved with abstract and surreal art?
> What advice would you give to an absolute beginner in the genre?
Have confidence in yourself! This is often what I'm missing. You have to let go... The dream is the most beautiful trip. If you have a project, you must accomplish it. Obviously, we must also work. All creation has a lot of frustrations; don't stop at the first hurdle! One last word: simplicity is often successful, and humility is essential.
> Any final words on abstract and surreal art?
Art has to raise men and women beyond the real. It is a great tool for both individual and collective emancipation.
> In conclusion, pick nine works from your Favourites that you particularly enjoy.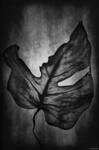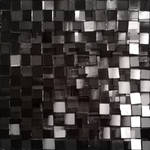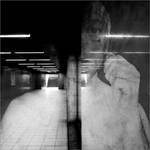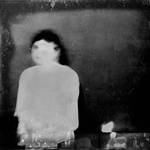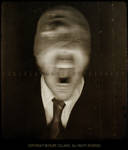 :thumb334260117: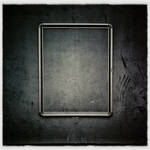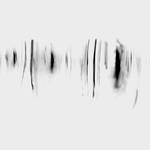 Thank-you
Dylou-Lee
.