An Interview with-
Hamish-Frost
:bigthumb336850355:
:bigthumb320039887:
:bigthumb345323788:
:bigthumb327275572:
:bigthumb287161090:
:bigthumb303287681:
:bigthumb324145778:
:bigthumb298824365:
:bigthumb287716823:
:bigthumb146465620:

Anoxia-Photography's Gallery
> Please introduce yourself, in your own words. What are your interests?
Well; my name is Hooman, 27. That is all I am. Interests? Basically everything.
> Where did you begin with artistic endeavours? How did you come across Abstraction or Surrealism?
I'm not quite sure where I started, but lately it has come to my attention that most of the things I do (not just in photography) in one way or another ends in abstraction or surrealism.
> How would you explain the concept of Abstraction or Surrealism to someone with no experience with the genre?
Oh, tough one. I won't. I'm not very good with words, and art goes beyond them.
> What inspires you to use Abstraction or Surrealism in your work?
I don't consciously plan to use abstraction and surrealism in my work, but it gets that way somehow.
> What do you want to express with your artwork? What is the idea you're trying to put across?
The idea, I think, is to have absolutely nothing to show off; a bleakness. Or, if anything, an expression of unseen things or things that don't get a lot of attention with less intervention.
> What are your 'tools of the trade'? How do you create your art?
I use a Canon EOS 1000D and a 7D, with 18-55 3.5-5.6 & 50mm 1.8 II lenses. I also make use of Adobe Lightroom and Adobe Photoshop, and a little plug-in called Perfect Photo Suite for processing. I do the basic adjustments in Lightroom, export it and transfer it into Photoshop, and then usually apply blurred layers; textures if needed; and more detailed work if required.
> Do you think the quality of a piece depends more upon technical perfection, or the message contained therein?
The message, if any is present.
> Who are your favourite visual artists, and why?
I don't have a favourite one; I like some work from many artists from time to time.
> Which dA Groups would you recommend to someone looking to get involved with abstract and surreal art?
I have no idea; groups are not something I am very involved with.
> What advice would you give to an absolute beginner in the genre?
Practice.
> Any final words on abstract and surreal art?
As with the first question, words wouldn't do.
> In conclusion, pick nine works from your Favourites that you particularly enjoy.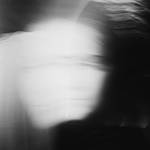 :thumb340270636: :thumb339627450:
:thumb339249905: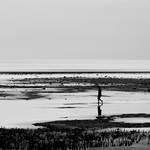 :thumb340738489:
:thumb327865052: :thumb326265668: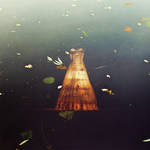 Thank-you
Hamish-Frost
.