An Interview with-
> Please introduce yourself, in your own words. What are your interests?
Hi, and thanks for the feature! My name is Julian, (un-)known as Einsilbig here on deviantART. My interests are many kinds of Art (music, especially guitar, and singing; and photography of course), Psychology as I am studying that, badminton, and there was a time I was cooking a lot :).
> Where did you begin with artistic endeavours? How did you come across Abstraction or Surrealism?
I really have to say that a year ago I didn't have any interest in abstract or surreal art. More specifically, it did not even meet my tastes! But as you can imagine, that changed a lot. It was around February 2012 when I discovered my first abstract façade (I am a façade-lover!) and I had not a clue how to capture it nor did I know any abstract techniques, but in the end this resulted in my very first abstract capture:
One way
. Since then I have gotten more and more in love with the style. :)
> How would you explain the concept of Abstraction or Surrealism to someone with no experience with the genre?
This is a tough question; I really don't think that a simple 'quote' or definition would work. Of course you might say "an abstraction from reality" or "to create something meaningful that has nothing or less to do with the original subject" or something like that, but I consider abstract art more dimensional. In my opinion, a piece can be abstract and real at the same time: for example, when you use a capture to tell something metaphoric, but the picture itself is totally real and recognisable. The essence of abstract art is that there isn't a clear definition, but that it is a whole world of different styles and grades of abstraction.
> What inspires you to use Abstraction or Surrealism in your work?
I am very deep into geometric forms. I like to play with my live view: trying different angles, using square or wide format, and interplaying with the settings. The creative energy herein: that is what drives me to go out and while away time with abstract photography.
> What do you want to express with your artwork? What is the idea you're trying to put across?
Sometimes I get comments like "I don't get it, what is your picture about?" – a question I can answer only by saying that I don't have a clear concept. In many cases I simply want to draw the viewer's attention by aesthetic aspects: the use of colours, lines, and patterns. Sometimes I try to use meaningful titles to underline the picture's concept, but all in all I want to invite the viewer to think about, and to speculate about, being abstract in his or her own way.
> What are your 'tools of the trade'? How do you create your art?
I use a Canon 600D and some lenses (100mm, 35mm, wide angle). A wonderful feature of abstract photography is that you really don't have to spend that much money on equipment. My own tools are by far enough: you could work well with far less expensive gear, so money should not stop someone interested in the genre from starting to take abstract photographs. :)
> Do you think the quality of a piece depends more upon technical perfection, or the message contained therein?
That depends on the photography category, I guess. Relating to abstract photography, the technical quality doesn't really matter: technical imperfection might actually even enhance a surreal feeling (blur effects, for example). Of course, blurring an image in a creative way is a technique as well, but the 'classic' quality criteria like sharpness, composition rules and the rest are not a must.
> Who are your favourite visual artists, and why?
Piet Mondrian has nice work (you know, geometric forms and striking colors that I like), and of course there are a huge amount of deviantART members I like to watch. Here are just a few examples:
augenweide
,
Pierre-Lagarde
,
EintoeRn
,
DpressedSoul
, and
Barnum60
.
> Which dA Groups would you recommend to someone looking to get involved with abstract and surreal art?
> What advice would you give to an absolute beginner in the genre?
Abstract photography is about experimenting. Try to experiment as much as you can, try to think 'different', and try to be creative. That might not be the best advice, but I am not an expert by myself and can only tell how I got some development!
> Any final words on abstract and surreal art?
Great category, great people; every day there are new things to discover. I am glad I found my way to this wonderful section and wish all of you the same. :)
> In conclusion, pick nine works from your Favourites that you particularly enjoy.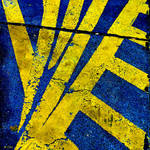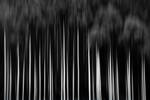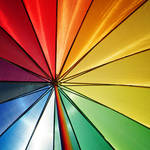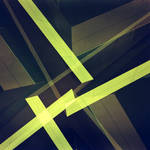 :thumb336527143: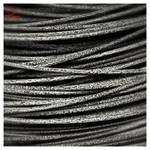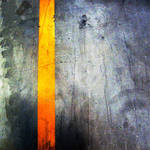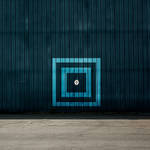 :thumb287086607:
Thank-you
Einsilbig
.