An Interview with-
Coldwave-Enigma
:bigthumb334087002:
:bigthumb277784183:
:bigthumb309980788:
:bigthumb257062265:
:bigthumb205635121:
:bigthumb207687778:
:bigthumb201915685:
:bigthumb200650892:
:bigthumb199447497:
:bigthumb197334265:

Coldwave-Enigma's Gallery
> Please introduce yourself, in your own words. What are your interests?
My name is Rui Luz, I was born twenty-six years ago and my main interests are Art, especially photography and music; Nature, from simply getting lost in a forest to the human kind; and Caffeine. ;)
> Where did you begin with artistic endeavours? How did you come across Abstraction or Surrealism?
Well since I was a kid, I always held a drawing pen: my imagination was always my biggest friend and along with a pen I spent most of my early days between paper sheets and even my house walls. My mom wasn't particularly fond of the last one, but it was great to have fun and to create my "own" world. Then in high school, I tried to get into arts, but I always felt like an outsider: I didn't find it appealing enough, maybe because I love artistic freedom and it was a point if my life where other things came into play. So I quit the idea, and went the other way around. Then in 2003 or 2004, I decided to buy a digital camera and due to a friend of mine, started exploring the digital art world: in a very subtle way, it was great to take pictures that you could see immediately in a screen near you and from that point on my 'explorations' matured. I came across the Abstract-Surreal world between 2008 and 2009; I had gotten myself into a photography school and one of my teachers helped me a lot to develop my own vision until that point I never realized how freely you could travel between Abstractions or Surrealism and how multiversed it can be. I had earlier contacts, but that time was the most important to me because it helped me to understand certain points I wasn't able to perceive earlier. It was mostly a maturing point that lead me to delve more into it and comprehend that a part of me was already into abstractionism without even knowing it.
> How would you explain the concept of Abstraction or Surrealism to someone with no experience with the genre?
For me, the concept of Abstractionism and Surrealism is all about having your own vision and wanting to create and show a world that is a universe on its own. In my opinion they are the most open and freely interpreted kinds of arts, as you have to release yourself from the current reality you are in and delve into realities that are unknown. It's like travelling to somewhere unknown and not being afraid of what you will find: I believe that Plato's Allegory comes into mind.
> What inspires you to use Abstraction or Surrealism in your work?
Mostly the desire to explore and release myself from the current reality: it's always a different experience and the results can be really unexpected. It's a thrill on its own.
> What do you want to express with your artwork? What is the idea you're trying to put across?
I want to show a different perspective, different dimensions, different feelings, hidden meanings. Ultimately, I want to explore and show the results of the discovery.
> What are your 'tools of the trade'? How do you create your art?
The tools range from a digital camera, Photoshop, and lots of music. I get inspired by music a lot of the time, mostly the atmospheric/ambient kind: sometimes I try to recreate how a song sounds like in my head and where it takes me; how it makes me feel. Life inspires me as well; certain events moulded my conscience and I represent that: sometimes it happens in an unconscious way, only realizing after the creation process is over. I can be at home, sitting in a chair, a certain song starts playing and the melody or the lyrics 'wake me' and it starts a chain reaction and I know I have to do something about it. Or, I am in a place and the light and the atmosphere affects me; or a certain event is happening; or just a simple thought that comes out of nowhere, and brings a concept with it which I know I must represent somehow. I think my creation process works differently every time.
> Do you think the quality of a piece depends more upon technical perfection, or the message contained therein?
I think both are important but the message is always the essence or substance, while the technical part is mostly what's on the surface. Some pieces are meant to look 'ugly' on purpose, but the message can be beautiful. A bit like people.
> Who are your favourite visual artists, and why?
I love Hiroshi Sugimoto's work because he is much more than an artist, he is also a philosopher: his work revolves around time and reality and has an essence of his own. It seems really simple, but can convey so much in so little. Paulo Nozolino, a Portuguese photographer, because his work is quite nocturnal; he reminds me of a lost soul that wanders the earth during the night and shows you certain perspectives and moments that you don't see in your everyday life, at least in the way he shows them. And finally Mark Rothko, a painter who is truly abstract: his work is very repetitive and minimalistic in the true sense. I look at his paintings and I see this identity always present, this certain mind-lock: very orderly and simple, and I really admire that.
> Which dA Groups would you recommend to someone looking to get involved with abstract and surreal art?
> What advice would you give to an absolute beginner in the genre?
The best advice I can give is to experiment a lot. Also, take some ideas from your favourite artists and test them out yourself.
> Any final words on abstract and surreal art?
Reality is the lock; experimentation and distortion are the keys.
> In conclusion, pick nine works from your Favourites that you particularly enjoy.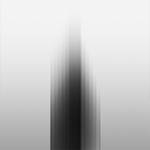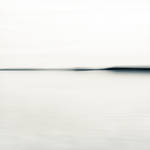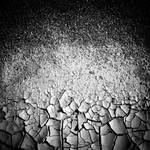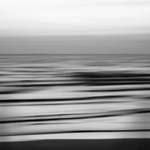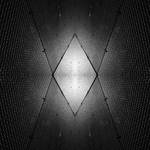 :thumb315629777: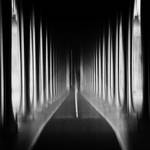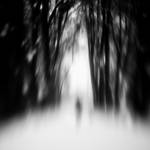 Thank-you
Coldwave-Enigma
.