An Interview with-
> Please introduce yourself, in your own words. What are your interests?
I'm
limnides
on here, but elsewhere I'm known as Alysia. I come from a painting background, but my interest in light and time gravitated me toward photography during my second year at uni. I also like to sleep.
> Where did you begin with photography? How did you come across Abstraction?
I've always had an interest in photography, I think. My first camera was a purple 110 with Mickey Mouse on it... I liked the way the flash-bulbs would explode. In high school I took a semester of Photography and had my first opportunity to use a darkroom, something I sorely missed until recently. I've been pursuing it seriously ever since. Between high school and into my first year of university (a span of about ten years, for those who're counting) I sought refuge in oil and acrylic paints and I tended toward the abstract, using colour as my means of expression. Although a bit resistant at first, preferring to photograph architecture, it eventually fell over into my photography. Outside of my own practice, I've always enjoyed abstract art. The works of artists like Anselm Kiefer, Michael Wesely, and Hiroshi Sugimoto's
Theatres
and
Seascapes
have had incredible impact on the way I negotiate art and my practice.
> How would you explain the concept of Abstraction to someone who has no experience with the genre?
At its core, abstract photography is about making the subject matter unrecognisable. This allows for a new kind of language to form; one that relies on the experiences of the viewer and the dynamics of the photograph to elicit a response.
> What inspires you to use Abstraction in your work?
Abstraction gives me an opportunity to explore concepts like impossibility and reality from a different perspective. This allows me more freedom to discover the way light and shadow react with one another when taken completely out of their context.
> What do you want to express with your artwork? What is the idea you're trying to put across?
I'm interested in the impossible: the tension between reality and the imaginary, and the space in between. I want to be able to express the roaring silence that comes from that place, be it through photography, painting, or any other media that might fall into my hands.
> What are your 'tools of the trade'? How do you create your art?
I like old cameras. There's something really nice about the way they take photographs. I also enjoy building pinholes, be it through cardboard boxes and black paint or from discarded cameras that are otherwise unusable. While most of my published work, especially on deviantART is only in two mediums (painting and photography), I've also used ciné and installation in the past. I'm always trying to find new ways of better articulating my practice.
> Do you think the quality of a piece depends more upon technical perfection, or the message contained therein?
Some concepts are meant to push against the boundaries of its medium to create a certain aesthetic, so I suppose the short answer is no, I don't believe the quality of the piece depends on technical perfection. I think what really matters is the artist's handling of their work and how strongly their message carries.
> Who are your favourite visual artists, and why?
I've already brushed against this in an earlier question, but I will gladly to into my detail here.
Anselm Kiefer
is a German-born artist that works in a variety of media, but my favourite works from him are his paintings -- they're strong, depressive, and overwhelming.
Michael Wesely
is also German-born, using pinholes with extremely long exposures to create incredible works of captured time. Finally,
Hiroshi Sugimoto
, Japanese born photographer, creates beautiful photographs with precision and care. He'll spend months testing and experimenting until he gets his exposures right. The dedication to his work, along with the beautiful output, is why I really respect him.
> Which dA Groups would you recommend to someone looking to get involved with abstract photography?> What advice would you give to an absolute beginner in the genre?
Don't stop. The more you experiment and the more you do something, the better you'll understand it. Look to your peers and to artists you respect and learn from them.
> Any final words on abstract photography?
There is something really beautiful about the way abstract photography takes scenes from reality and distorts it in such a way that it creates a completely new meaning out of it. To push this a bit further, that meaning can also radically change from person to person, but never lose its strength.
> In conclusion, pick nine works from your Favourites that you particularly enjoy.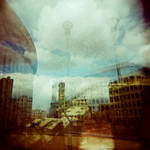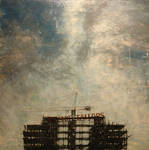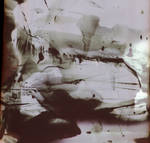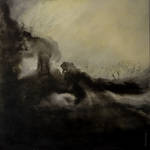 :thumb258479612:
:thumb182570693: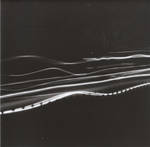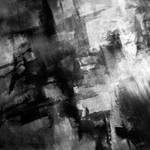 Thank-you
limnides
.