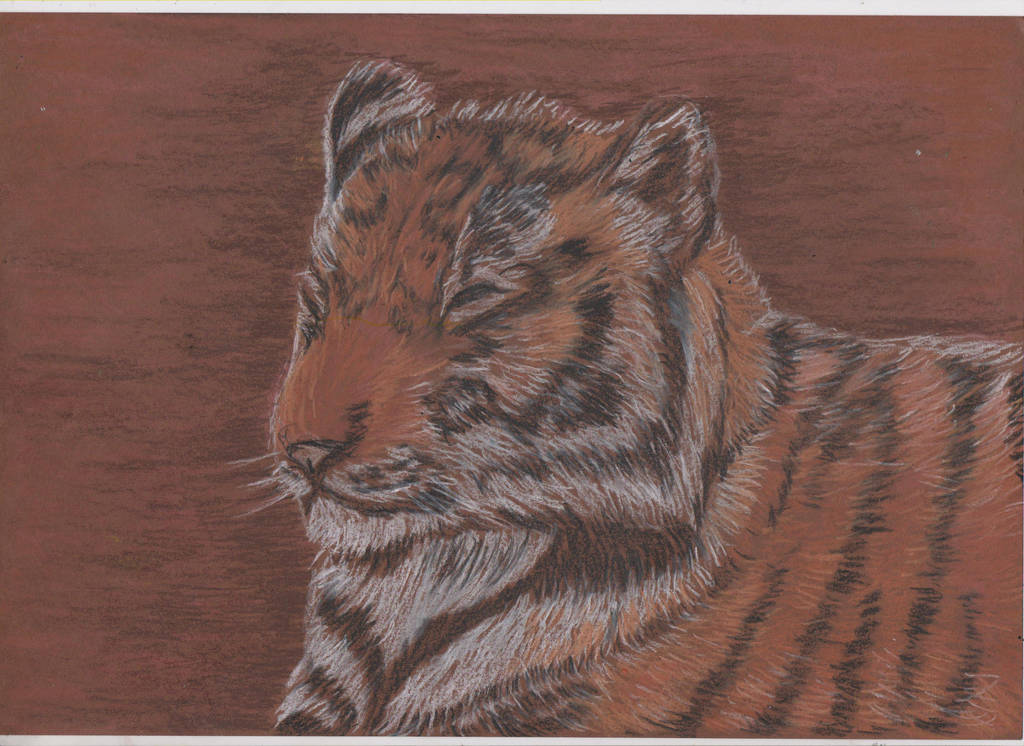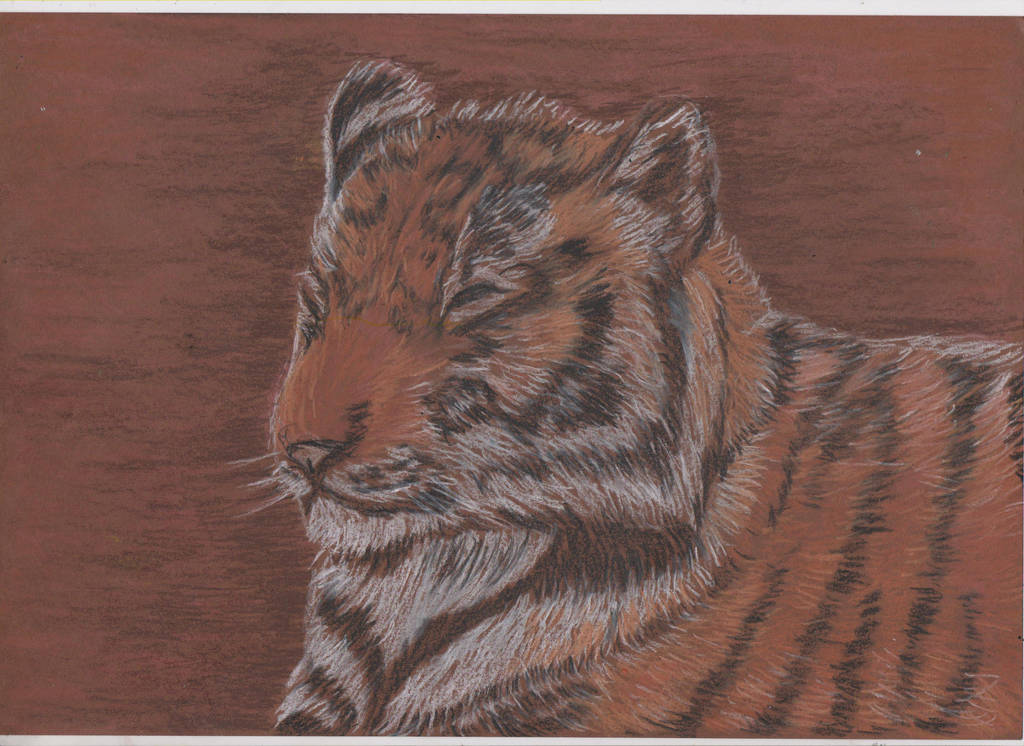 Watch
This drawing will be a present for someone I know who will have her birthday this month....since she loves cats very much -especially wild cats- I chose to draw a tiger! Normally I don´t draw big cats often (though I like them) because most of them have really tricky fur patterns, but I´m actually rather content with the result

Reference used
quiet-bliss.deviantart.com/art…
by

(Thank you for the beautiful photo!)
Drawn with Derwent Drawing pencils on brown tinted paper.

Reply

Thanks! Tigers are just big kitties xD
Reply

Lovely!!

Reply

This is really awesome great job!
Reply

such a nice job on this~ love how well you did the expression!!!
Reply

This is sooo cute! And for someone who rarely draws big cats you did amazing!

Reply

Reply

Das ist ja super niedlich geworden! *_______*
Reply