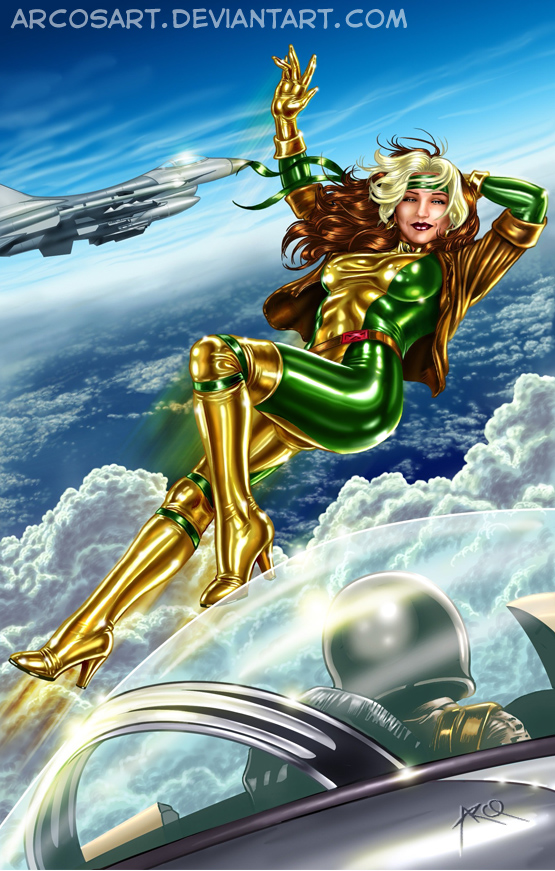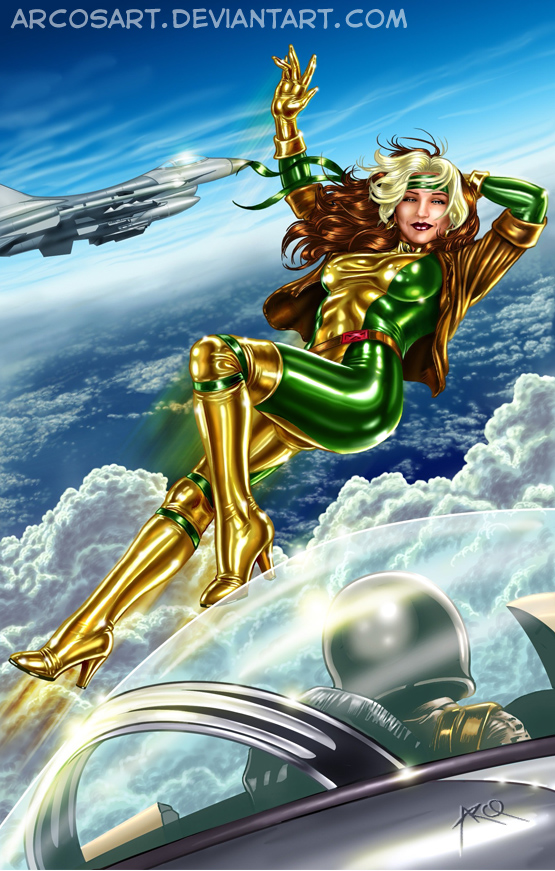 Watch
Digitally painted with Wacom Intuos 3

Flyin' n' Flirtin'! Anyone remember how she used to tease pilots? (Including Airforce 1 once I believe) It seemed a good choice of scenery to use for the Jim Lee-outfit, which I hadn't drawn yet.

This is actually about 6 months old already at the time of this posting. I still made more use of colored outlines than I do now for bigger pieces. Anyway, the planes and the clouds presented a nice challenge. The clouds took some time to paint, although not as long as I feared.