SLOT
1.
adaydreaming-artist (done)
2.
moondust70 (done)
3.
Ariade (done)
4.
Graphix-Goddess (done)

5. Graphix-Goddess5. (done)
6.
Raquach (done)
7.
adaydreaming-artist
8
. adaydreaming-artist.


the commission only for watercolor type, and you only get the scan version in highres.
its possible to get the original piece shipped to your house, but there are additional price for original piece (+30$ each ) and for the shipping fee to.

Portrait commission

price : 20$ USD
example;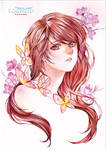 couple commission (simple background)

price : 45$ USD
example :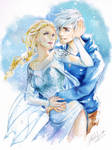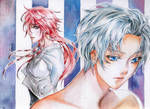 full illustration commission

price : 80$ USD
example :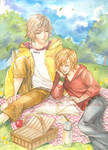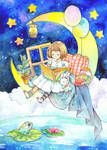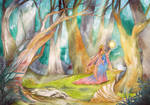 how to commission
note me with tittle commission
please kindly fill out this form
Character name:
Instruction : (example: eye color,accessories,scar,tattoo,cloth)
Picture reference:
Character description: (example: personalities,race,position/job/rank)
Your Paypal address:
Email to sent hi-res:


terms of agreement
- The pic is only for private use, not for sell or mass product, and I still have the credits for that pic ( draw by Archie the RedCat
)
-The picture size will be A4, portrait or landscape, format JPEG and PSD, res 300dpi .
-original art sent to your home will cost more according to the shipping cost.
-The payment using paypal.
and I must accept the payment in front please.. (you can send half first if you want )
-major revision only accept during the sketch.
-I may could draw anything you want.. or maybe not.. depends on how you want me to draw it (like yaoi, yuri, mecha, monster.. etc)
-
Im not work/not available at Saturday and Sunday.


thank you in advance