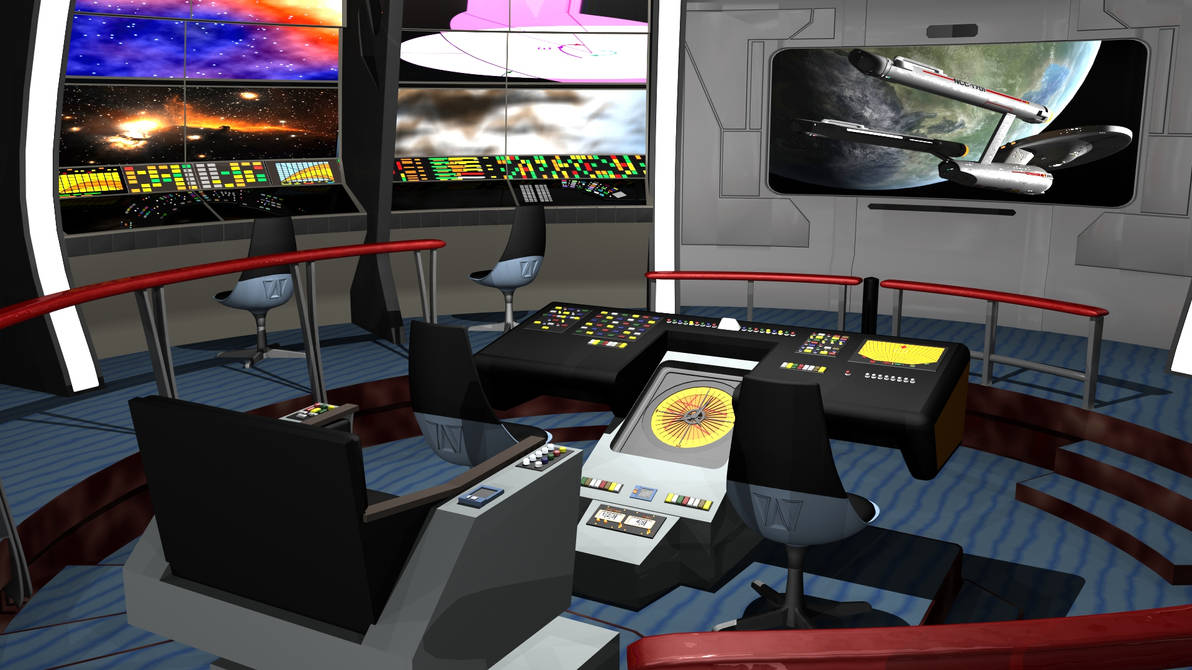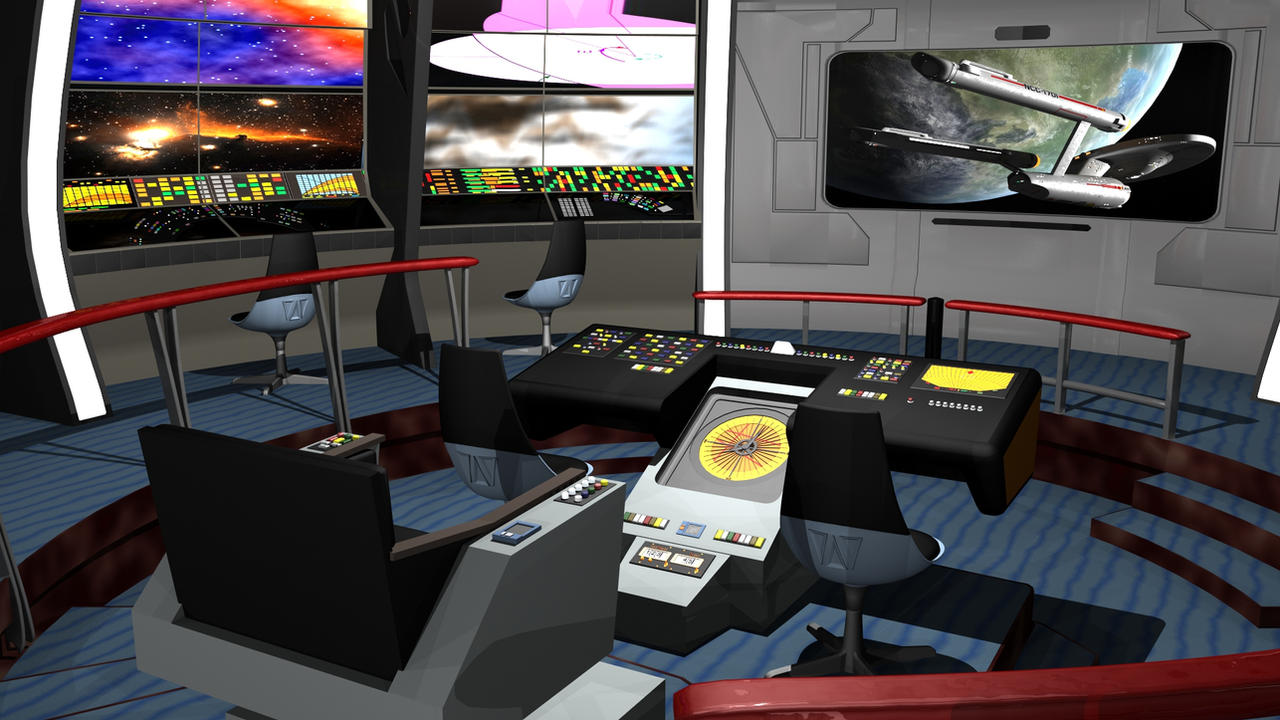 Watch
Star Trek Bridge
Lightwave Objects & Scene Files.
By Robert "Starfleet" Graham

Parts of the TOS poser bridge by PTrope

Console panels by mdbruffy.

This was an initial render of pieces placed and preliminary texturing. There have been more alterations since.

Since the Dreadnought Confederation incorporates elements of the tmp and tos technologies, I felt the bridge should as well.

I like your fusion of the bridge stations layout and the improved flat panel viewers at the individual stations. I remember a meeting of our local Space Society at my Alma mater they had some of those chairs, that were used on the sets in STTOS. I sat in one for a hour and a half. I found them incredibly uncomfortable. I had lower back pain for two days afterwards. Maybe, they were never used that long on the set, but for long term use, like a watch, I'd rather use a wooden box. Then again, I am something of a grouch. Great work on these renders.
Reply

Looking good! Glad you've changed your mind on the carpet, though

.
Reply

Those big viewscreen banks are a pretty cool look!

Reply

thanx. this version they were just place holders until I got the textures finished.
Reply

Well Done !!!!!


Reply

I agree about the carpet- otherwise this is looking great!
Reply

That was what I mentioned in the comments. Things have changed, including the display textures, and the carpeting! lol
Reply

Reply

Love it apart from the pin-striped carpet, thats a definate headache maker after watching instruments for eight hours (a bridge shift).
Reply

That is the first thing changed in the next levels...lol! I went back to the beige of the original TOS bridge.
Reply