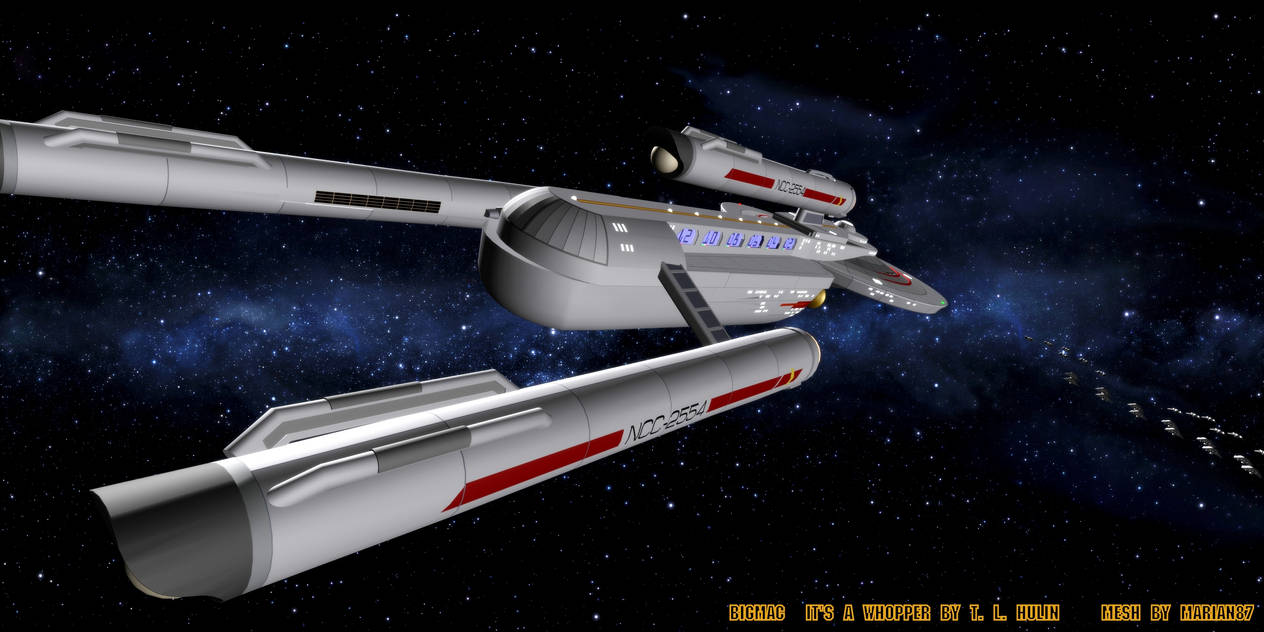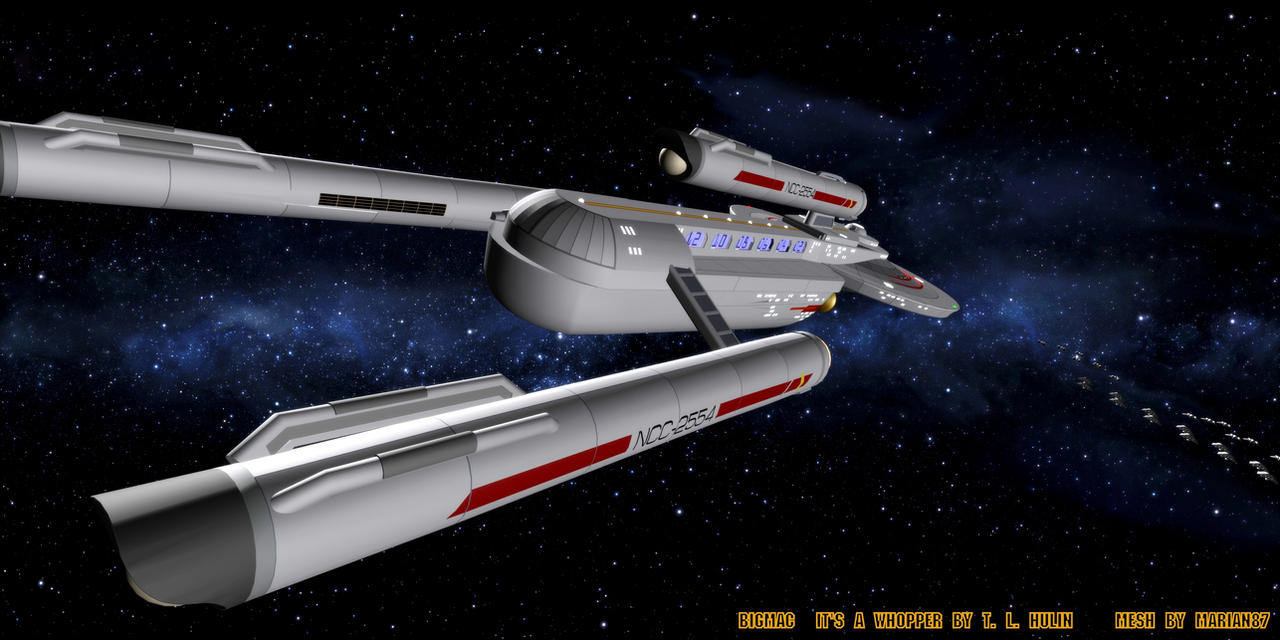 Watch
I am so burnt on titles!

Credits in image.

Reply

The numbered doors at the sides are hangar bays? Looks interesting! Was you that almost 10 (yes ten) years ago posted a similar concept at the 3dgladiators? Just curious.

Reply

Nope; not my model. But the doors are fighter bays. The original design was from a game in the 80's.
Reply

It´s a fast answer!
Since the concept is from 80´s, it explains that old post I was talking about.

The present mesh was built by you? What is the pgm (max, lwo, blender...)?
Reply

Nope not my model. I don't build them. The model mesh creator is listed in the image credits. I believe it is

and the model was found on Google 3d warehouse. I used Lightwave to convert it from Google sketchup.
Reply

LOL! I dunno. The title works for me. But I'm probably a bit punchy...
Reply

In Star Fleet Battles the Federation "BIGMAC" CVBG was a strategic threat in addition to being powerfully tactic unit. Nothing was feared more. Too bad they were horrendously expensive to build and operate.

BIGMAC CVBG
F-CVA+ USS-MacArthur
12 F-14's
12 A-10's
F-NEA USS-Wainwright
F-DER USS-Kenny
F-DER USS-Kincard
Reply

I was more of a FASA player myself. I just collected a few of the miniatures from SFB.
Reply

I think the bottom of the ship is a bit off, it looks like it slid a bit towards the back .
Reply