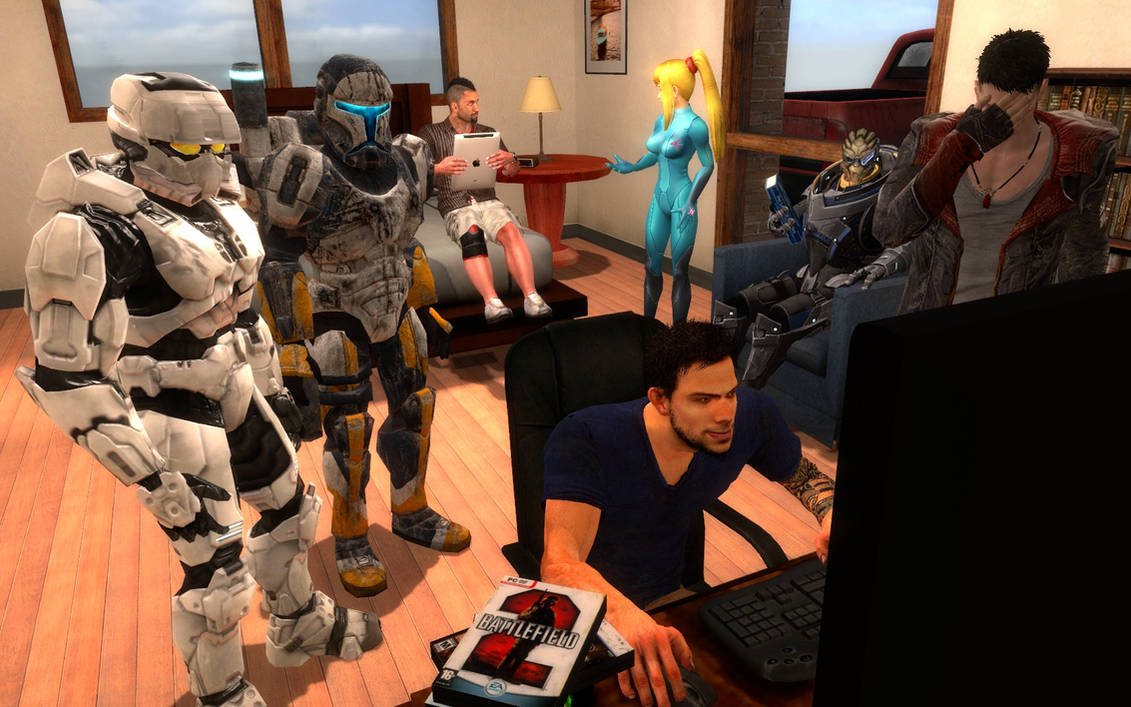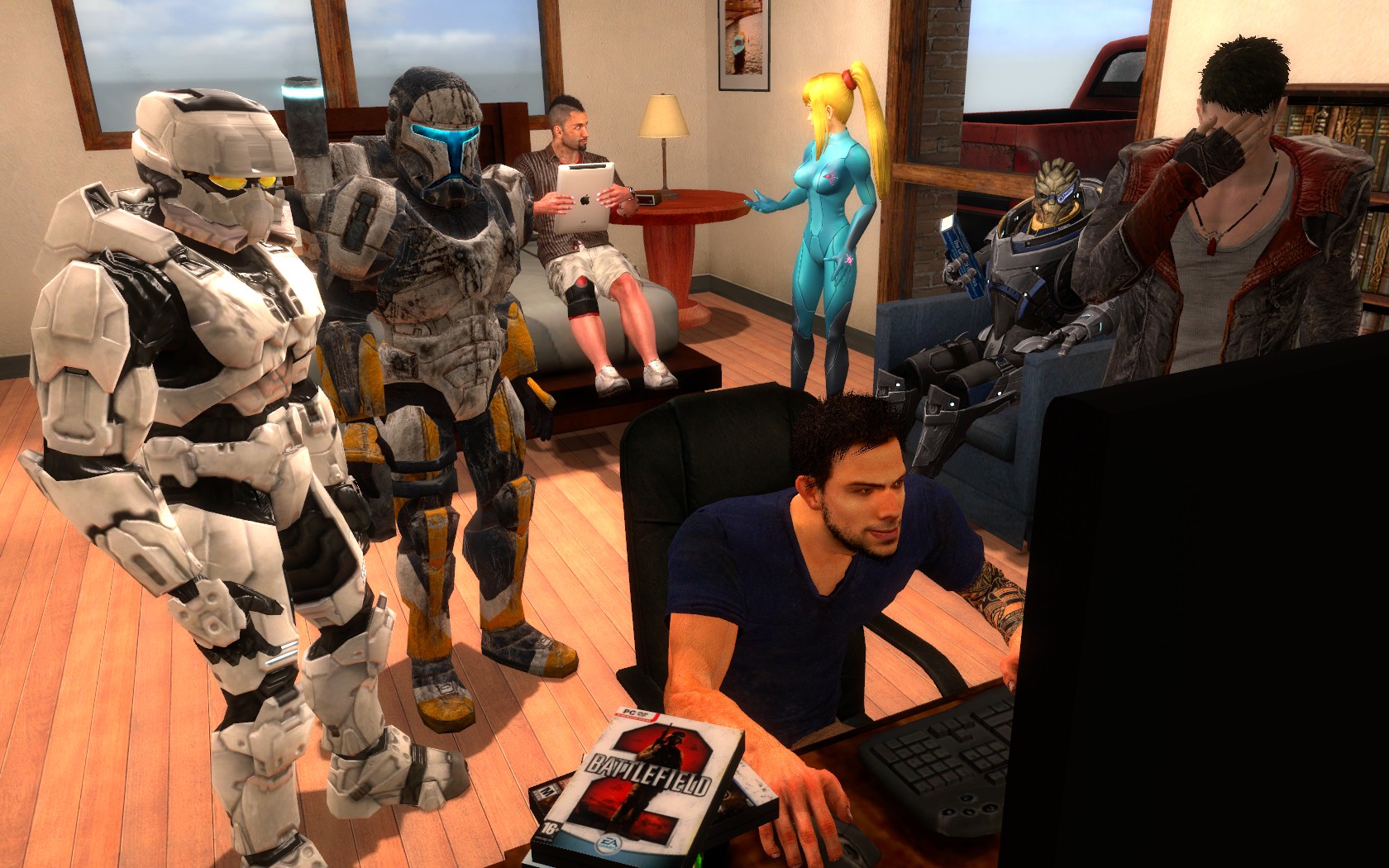 Watch
Garrus, Dante, Logan, Scorch and Ben (my personal Spartan) all wait patiently (kinda!) for Jason Brody to finish a Battlefield 2 match, so they can each have a go on the computer, even though he's spent around 5 hours on it.....

Samus is seen talking to Logan, who has found something to occupy himself while he waits for his turn.


Dialogue

Ben: "Come on, Jason! Let everyone here have a go!"

Jason: "Wait! Let me just finish this match! We're close to winning!"

Scorch: "You've been saying that for the last five hours!"

Garrus: "Not to mention that you've been playing the same game, non-stop!"

Samus: "He's been on that computer for HOW LONG?!"

Logan: "Yep. Five hours, and he's done nothing else apart from playing Battlefield 2. Shocking, right?"

Dante: *facepalm*

Dialogue ends here

P.S: You'll be seeing more of this Spartan in future pictures. I know the model looks crappy and shit, but it's the best I have until somebody ports a high quality version of the Halo 3 MP Spartan.

P.S.S: I got this idea from a Lego short called "Addicted To The Computer".