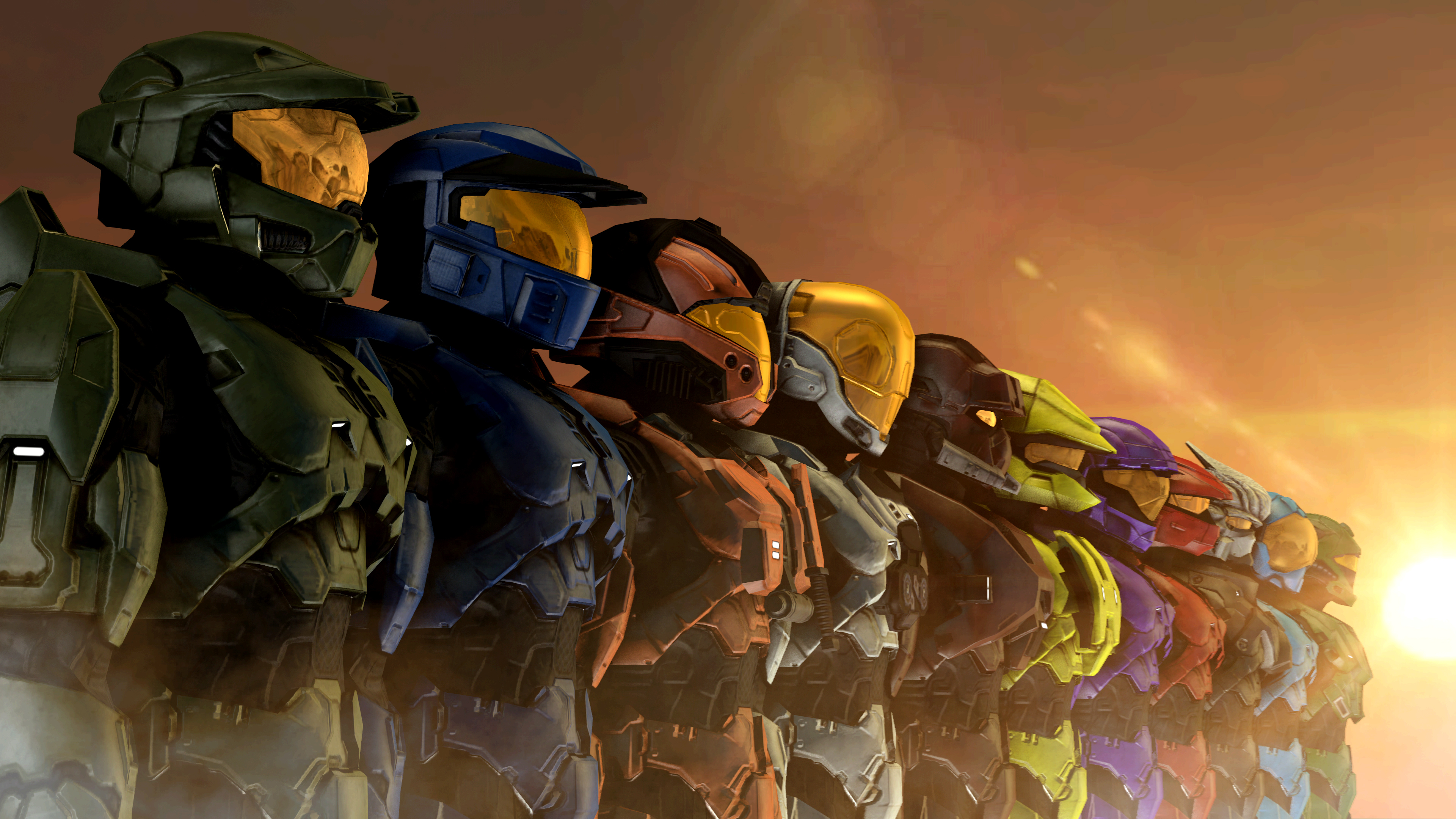 Watch
***800th DEVIATION!***
Another poster I thought I make leading up to Halo 3′s 10th birthday. A simple lineup of the various armor permuations for Spartans in multiplayer. This general design will always be my favourite in the whole franchise.
Halo 3 in general will remain my favourite game from the Xbox 360 era. Although it won't be getting an Anniversary treatment, the upcoming backwards compatibility support will definitely entice me into playing classic Halo multiplayer once again….

Hope you guys like it!
From left to right
- Mark VI (Default)
- Mark V
- CQB
- EVA
- EOD
- Scout
- ODST
- Rogue
- Hayabusa
- Security
- Recon
Rendered in Source Filmmaker and edited in Adobe Photoshop.
I do NOT own Halo! Copyright belongs to 343 Industries and Microsoft Studios!