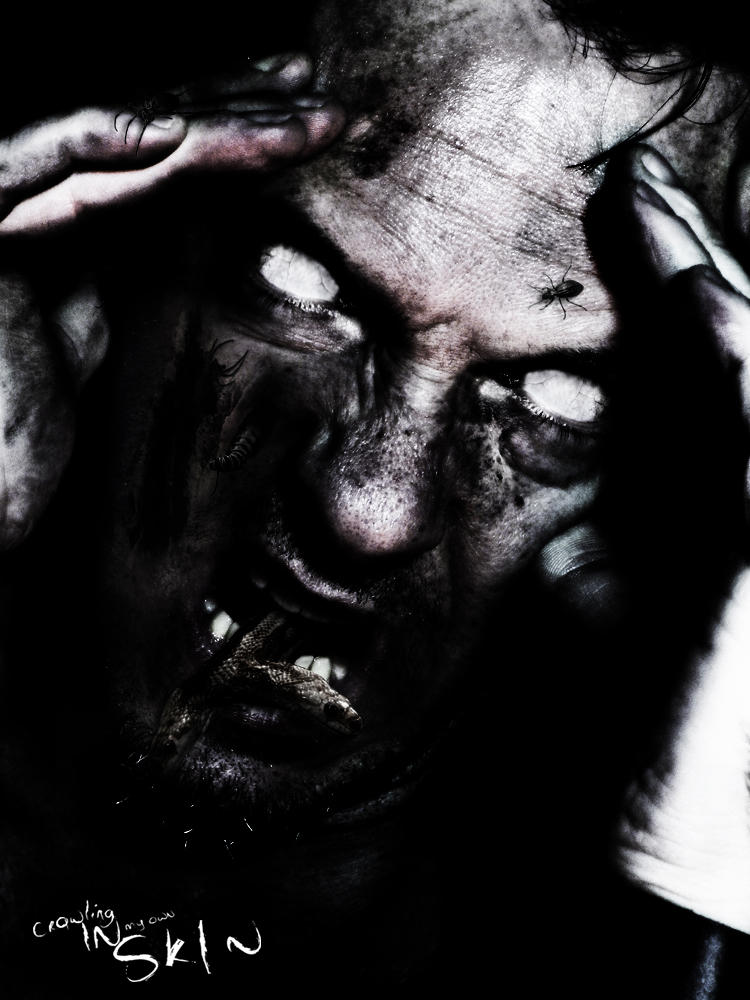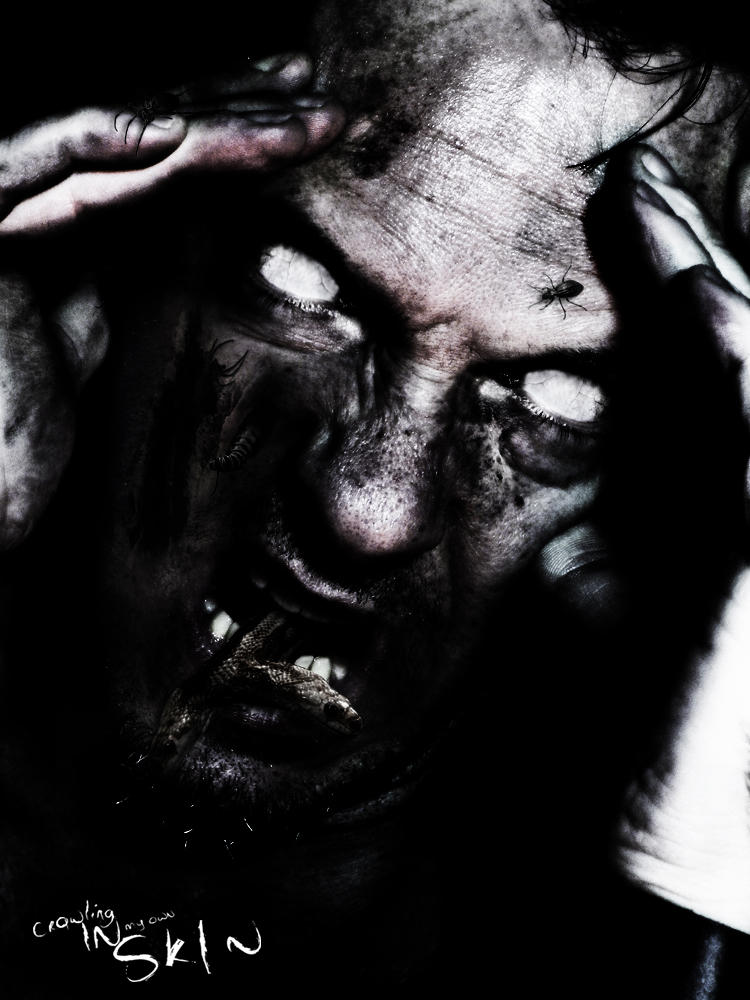 Watch

Real nice man, I love the little spiders and the bug by his right eye(our left), the snake was a cool idea to and you pulled it of nicely... Good job.
Reply

Good stuff as always. I like the realistic bugs contrasted against the blurred out skin. It works nicely!
Reply

Excellent work, as usual!

Reply

damn

thats really sweet :]
Reply