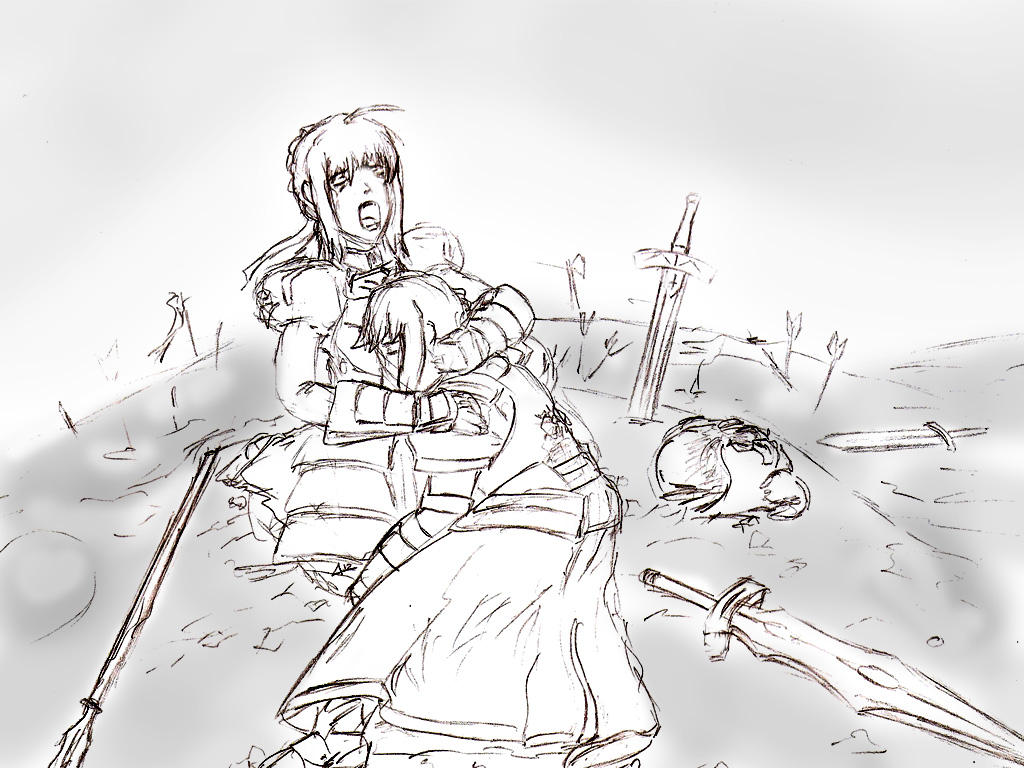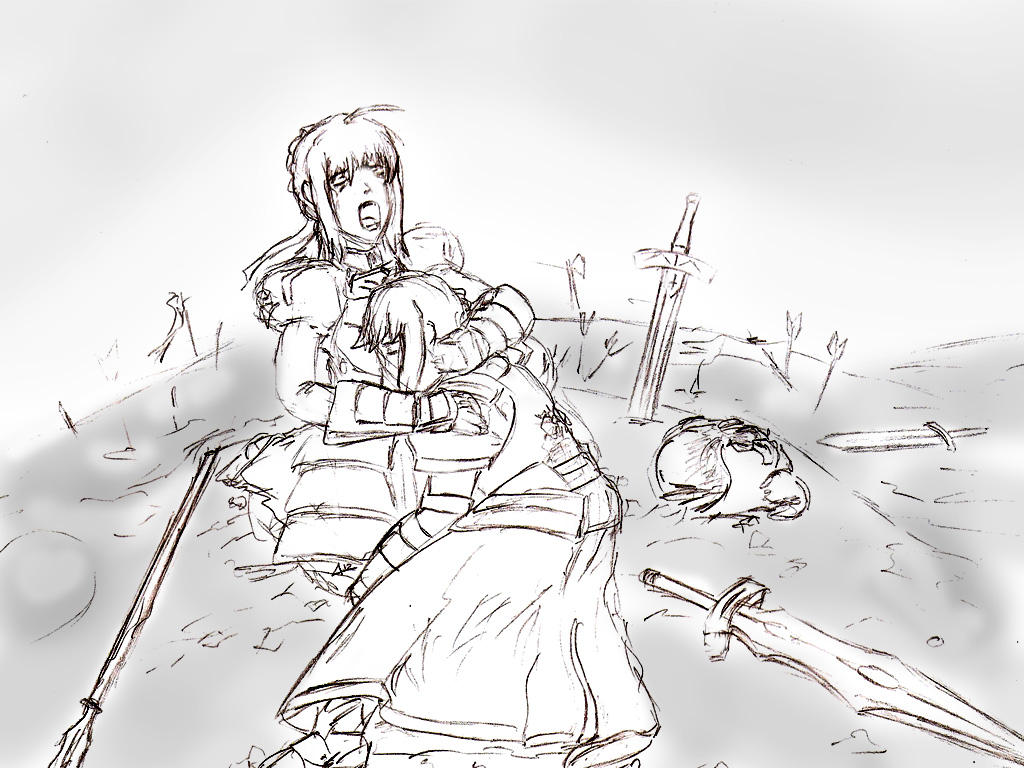 Watch
Saber (Arturia) and Mordred from Fate/Stay Night copyright Typemoon
The scene:
[link]
As the last blade fell, Arturia cradled the fallen body of Mordred close. Though her origins were sinister, she was still born from her blood. Tears started streaming from her eyes, mixing with the blood and ash before dripping onto the silent face in her arms. She wasn't ready to be king. Why couldn't she see that? Why did it have to be this way?
It goes without saying that Saber is one of my favorite characters ever. Her's is a tale of loyalty, sacrifice and ultimately tragedy and few moments can sum that up better than having to kill her own child (despite her origins)
Edit: Turns out Modred was also female in the Nasu-verse. Can't believe I missed that.