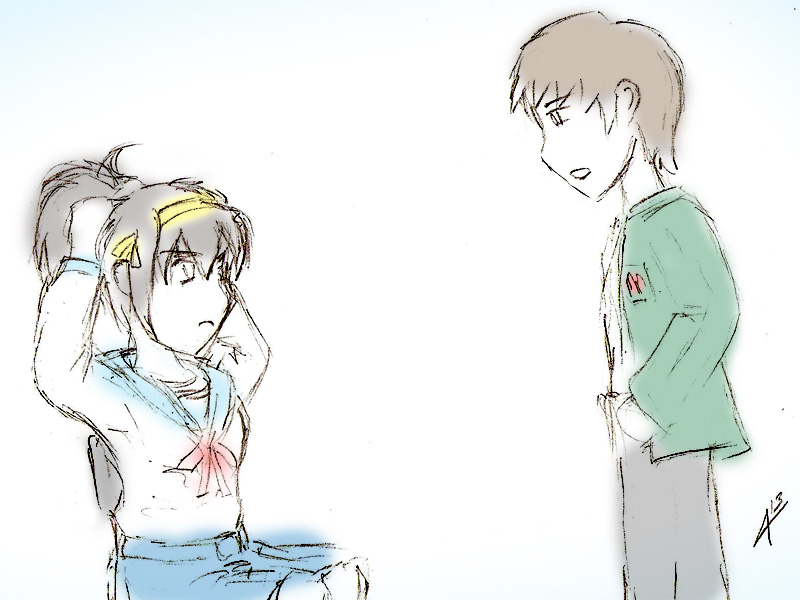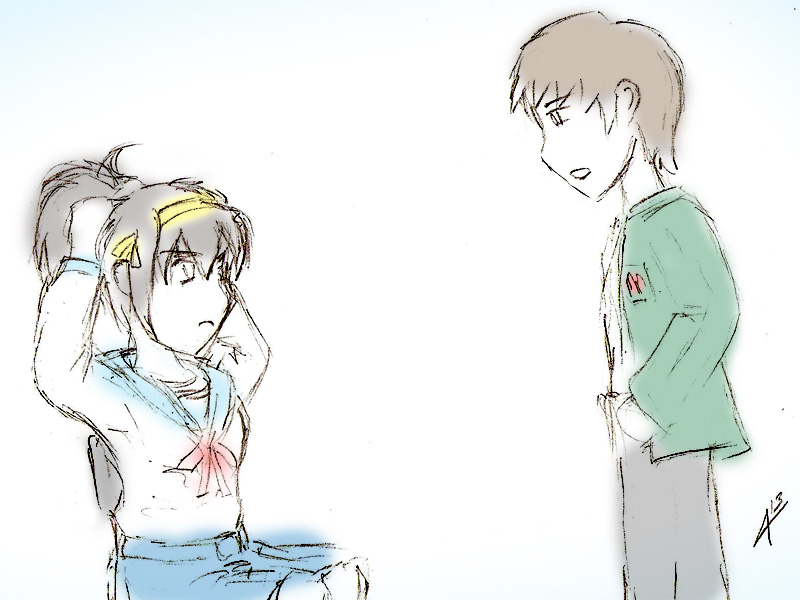 Watch
Long time no art. A quick sketch I did for my upcoming review of Haruhi season 2 with

The scene sums up the best moment in the entire season where Kyon walks in on Haruhi after she crossed the line. There's a second long clip of her trying up her hair in a ponytail and it perfectly shows what she's thinking. It's also where the show royally screwed up more than with the simple Endless Eight.
Spoilers and rant below
You'll hear a lot of this in our review when it comes out, but the thing Kyon is upset about is that Haruhi essentially set Mikuru up to get date raped (she gets her drunk for their movie shoot so she would be more willing to do the "love" scene with Koizumi) The two almost come to blows (quite literally) with the brigade separating the two of them. What makes it more problematic is that they resolve this by having Kyon confront Haruhi and say: "Let's make the best movie evar." Rather than something more appropriate and character worthy like "Haruhi, these are your friends. Stop treating them like objects."
Of course, that's just my take on it.