I'm a 26 year old guy who likes to read manga, watch anime, play video games, watch tv and movies and surf the internet.
I lack any substantial artistic talent so don't expect much in that reguard. I do enjoy putting together motivational posters and the like so if you have any specific requests I'd be happy to do them.
I also will occasionally (when the mood strikes me) write fanfiction which is usually decent, if I do say so myself.
Stamps and Stuff!
:thumb315410819: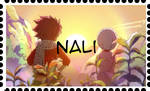 :thumb325868621:


:thumb145729039::thumb275469018::thumb268145874::thumb106161201:
:thumb271924249::thumb273687973:
:thumb289738081::thumb271913821:



:thumb170273631:

:thumb284338748::thumb280972142: :thumb280966853:

:thumb289162133::thumb145729451:
:thumb76810001:





:thumb273592774:










:thumb229116044:
:thumb207893811:
:thumb257249718:
:thumb162536780:

:thumb260257584:

:thumb166601304:
:thumb188618424:


:thumb91217173:




:thumb299313489:



:thumb170267983:
:thumb138456544:


:thumb62134492:

















See ya'll around!
Favourite Visual Artist
Hiro Mashima
Favourite Movies
Too many to name...
Favourite TV Shows
Supernatural, Grimm, House, CSI
Favourite Bands / Musical Artists
Linkin Park, Breaking Benjamin, Skillet, The Black Mages
Favourite Books
LOTR, Eragon, FT Manga
Favourite Writers
J.R.R Tolkien, Christopher Paolini, Hiro Mashima
Favourite Games
FF VII, X, XII, XIII, Dissidia 012, KHBBS
Favourite Gaming Platform
Playstation 2, 3, PSP
Tools of the Trade
Computer, Internet
Other Interests
Watching Anime, Reading Manga