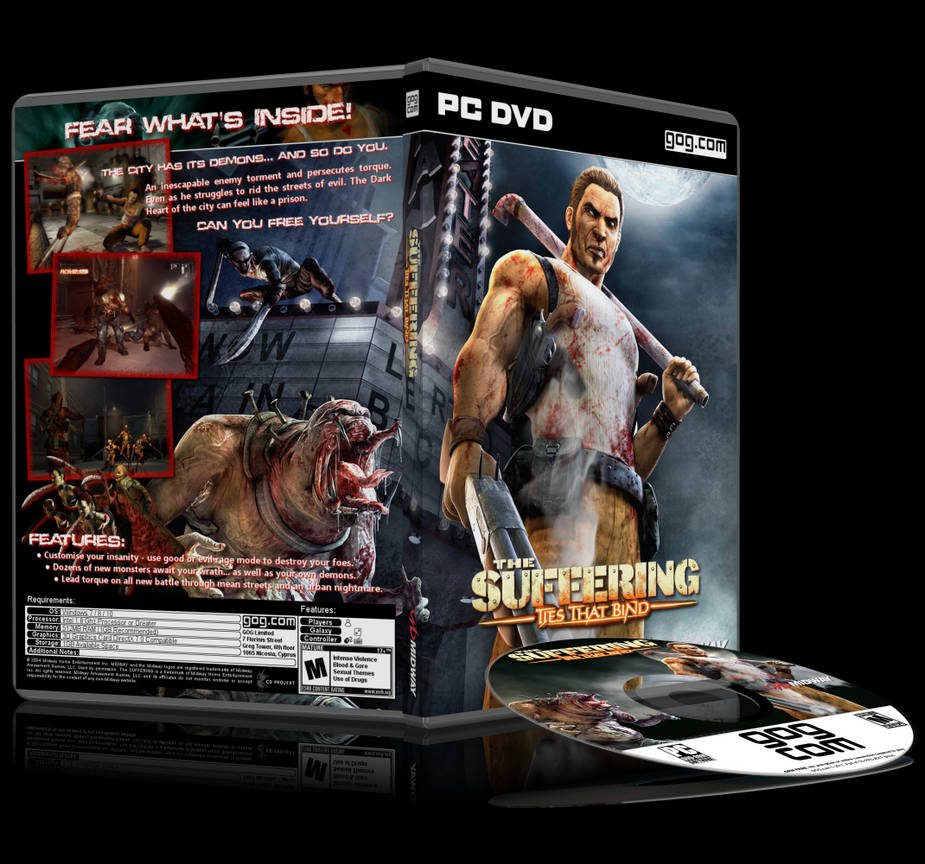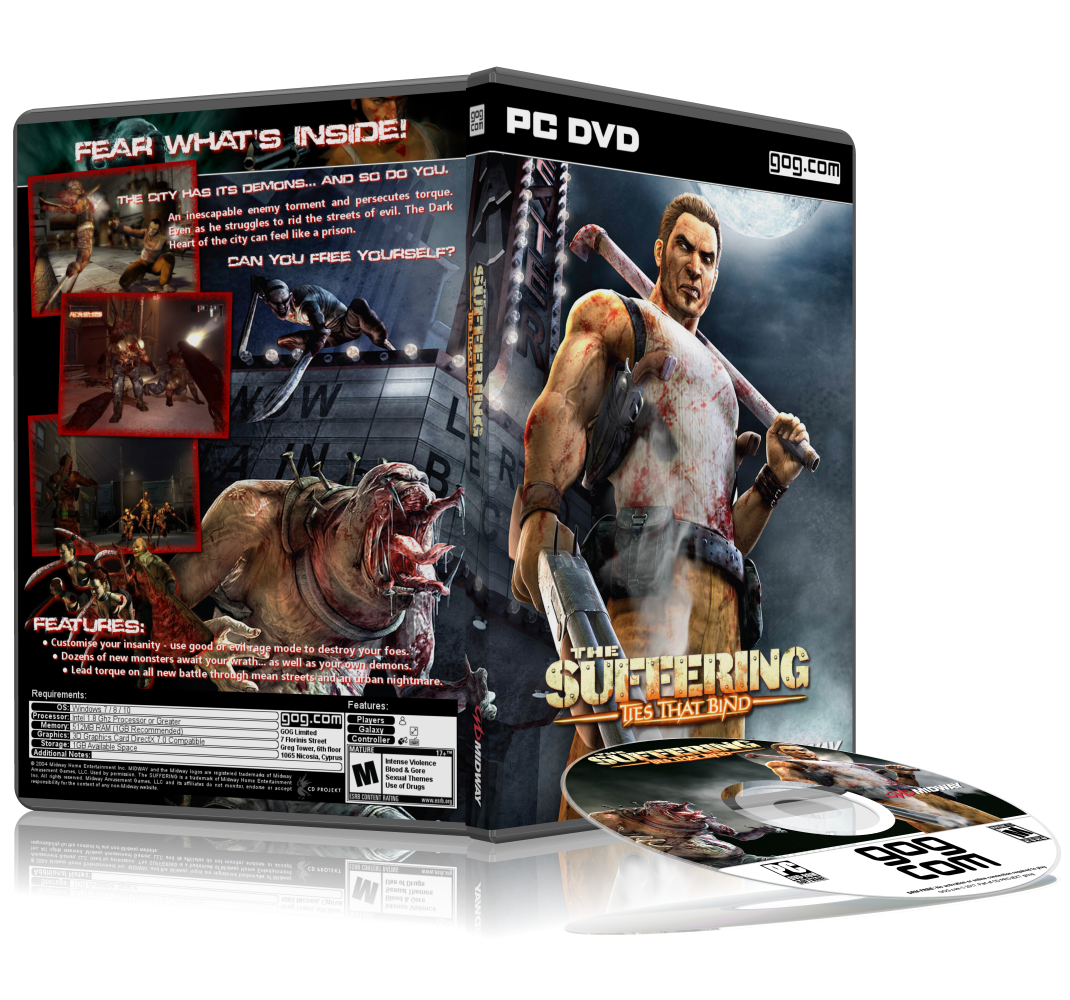 Watch
GoG Cover and Disc Label for The Suffering: Ties that Bind. Download Zip file for printable version.

DISCLAIMER: Derivative work based on existing sources. I claim only modification.

Reply

Hi! how are you? could you please consider making another Steam Cover,the game is:
South Park: The Fractured But Whole
,here is the link store.steampowered.com/app/488… the first one
South Park: The Stick of Truth
,was really good! well i hope you can make it,thanks for all the great work!
Reply