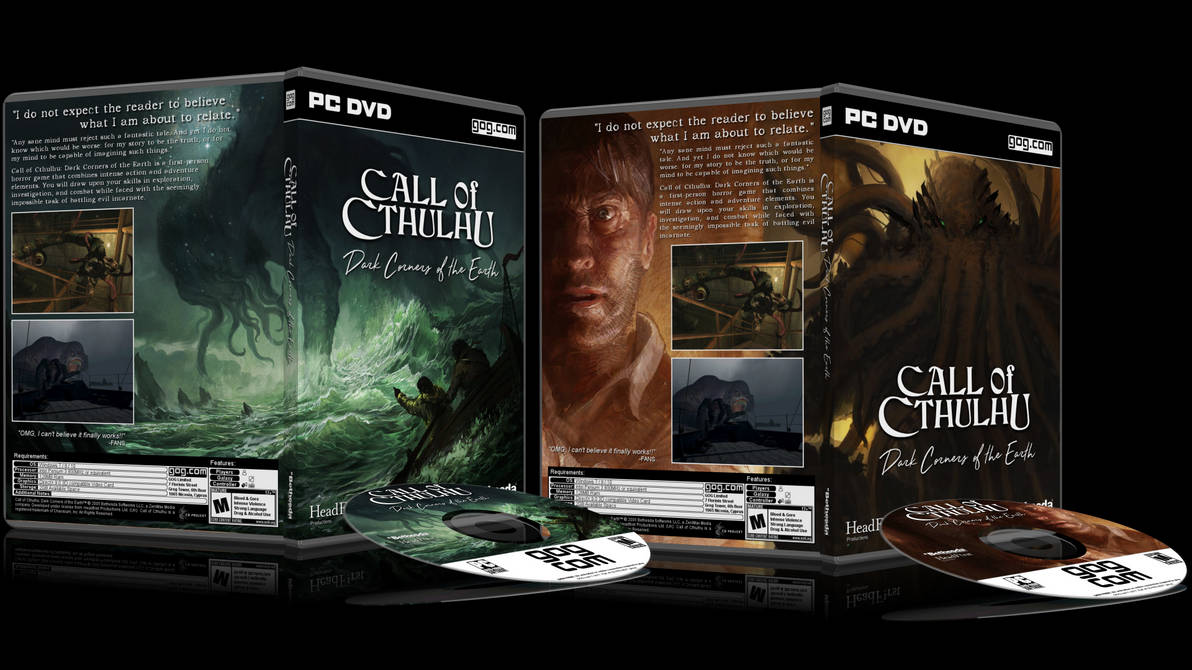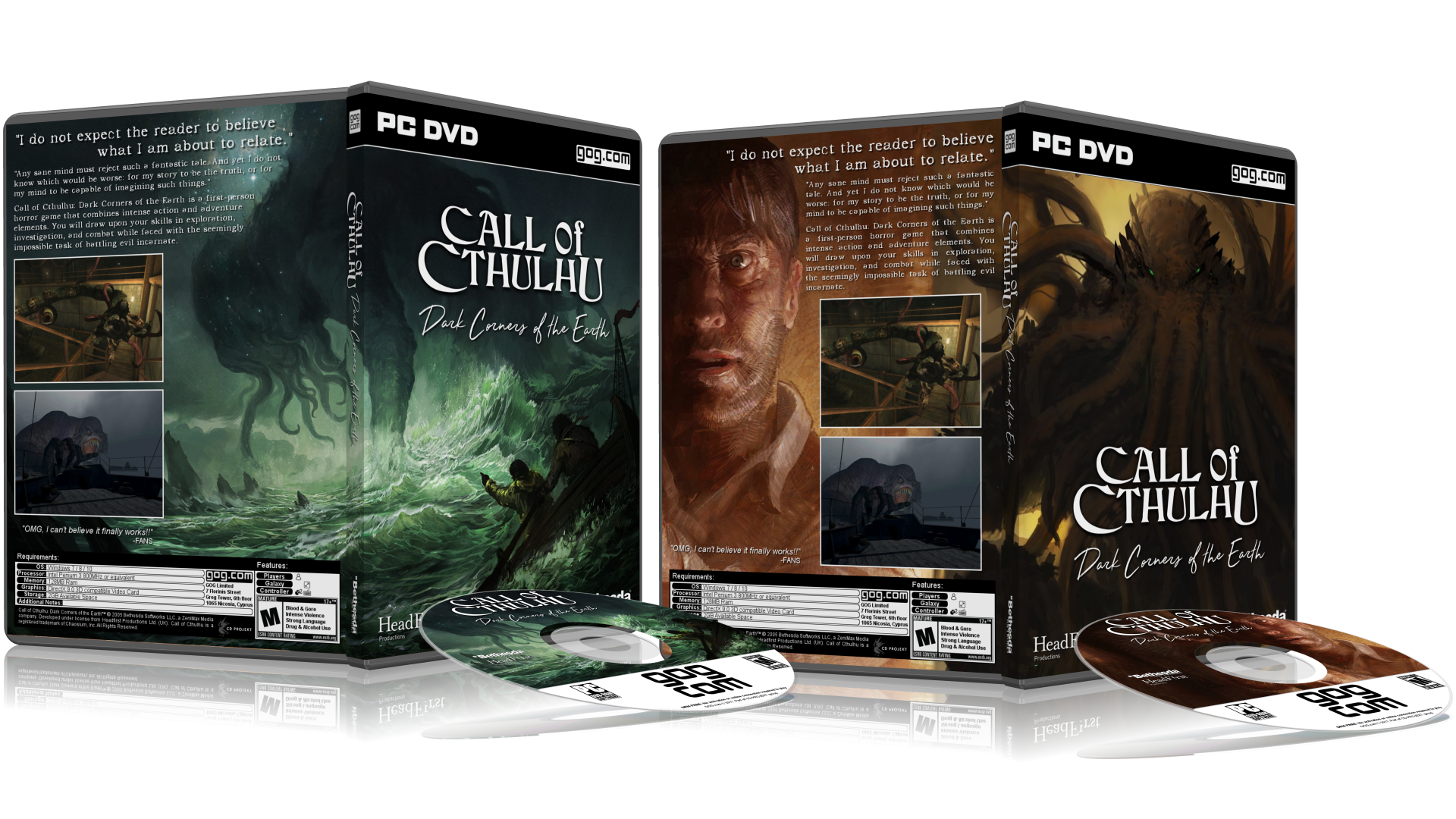 Watch
GoG Cover and Disc Label for Call of Cthulhu: Dark Corners of the Earth. Download Zip file for printable version.
Artwork for Cover A came from
JJCanvas
, here at DeviantArt.
Artwork for Cover B came from
Darkcloud013
, also at DeviantArt.
DISCLAIMER: Derivative work based on existing sources. I claim only modification.

Hi! how are you? could you please consider making a Steam Cover,please? the games is:
Call of Duty WWII
,here is the link
:
store.steampowered.com/app/476…
i
hope you can make it,thanks for the amazing work!
Reply

Reply