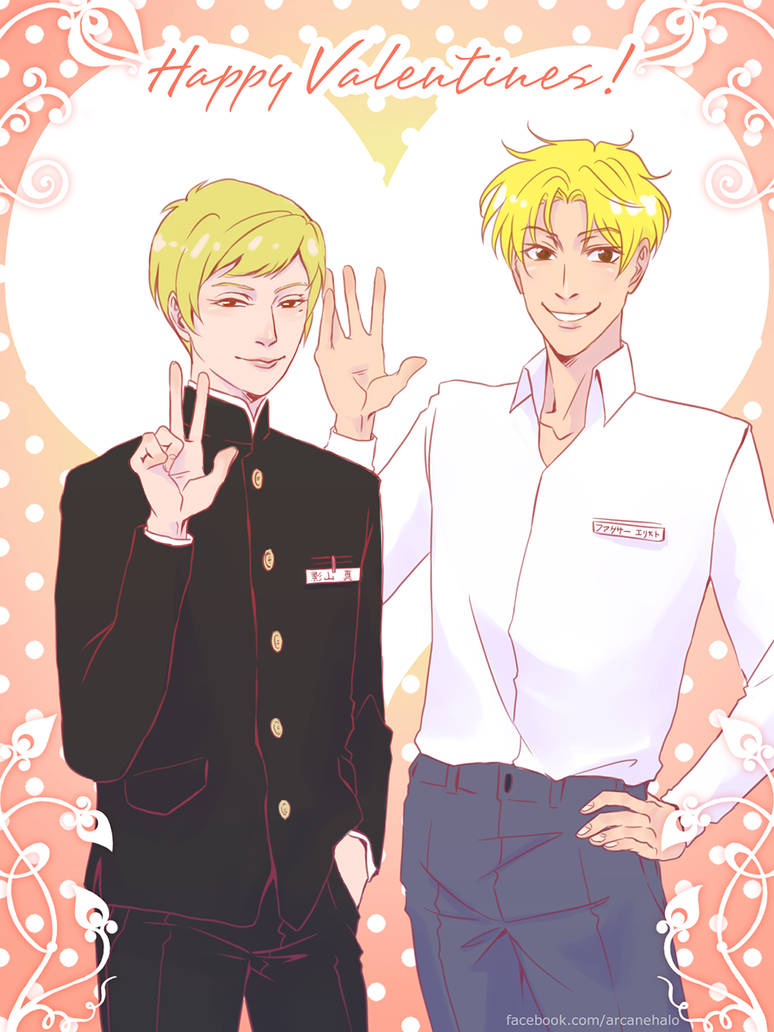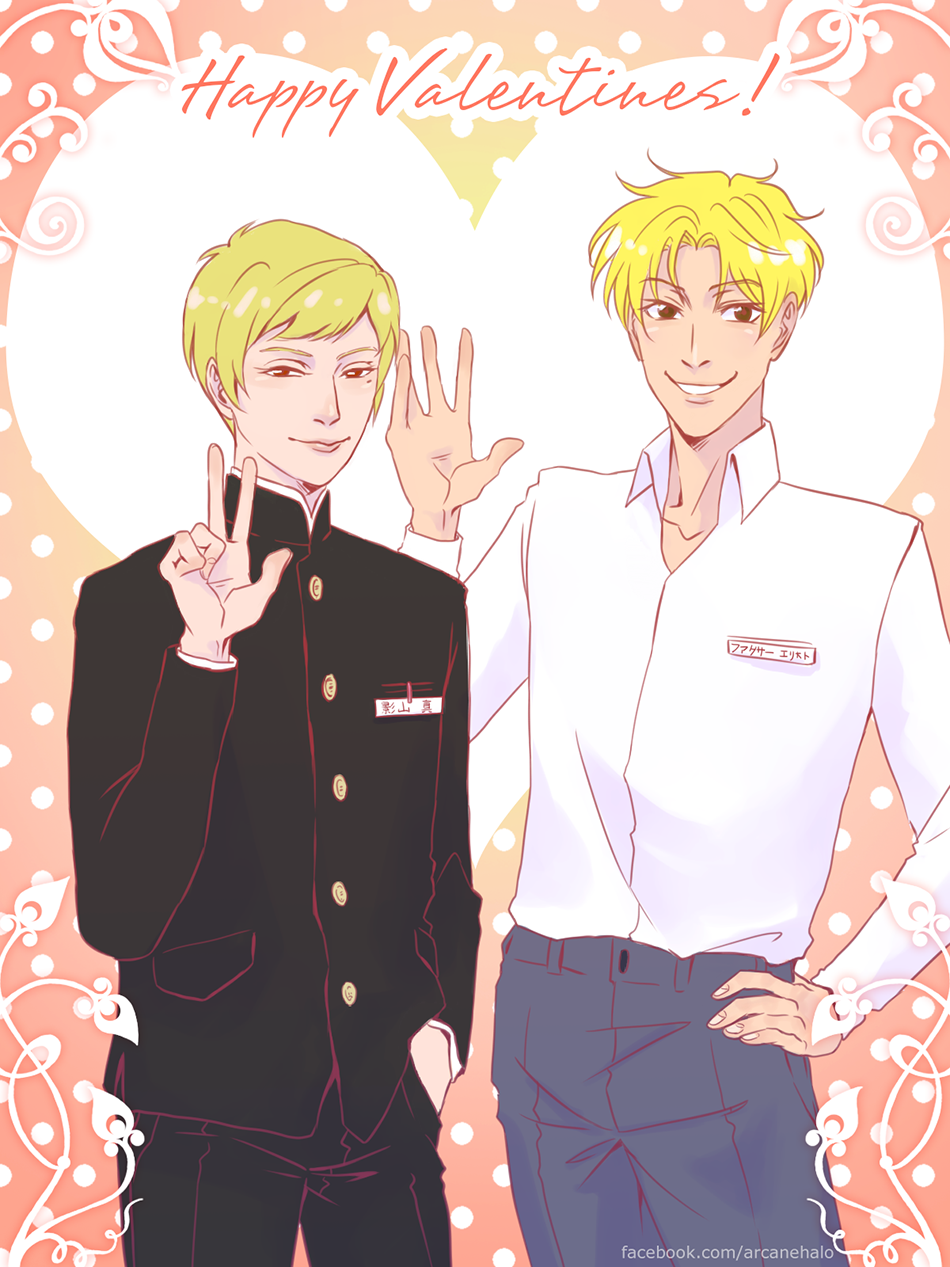 Watch
Or singles awareness day. Whatever.

Those of you reading kurohi for the first time wont recognize them, but even if you read kurohi before who knows if you do...but this is Shin-sensei (left) and Elliot-sensei (right) when they were in school. Shin was 13, and graduating middleschool (he advanced), and Elliot was 16 in his second year of highschool.

They were both foreign-looking, and handsome, so they were very popular. They sold the chocolate they recieved. They ate some of it...like, if they liked it. Shin had a fanclub (boys and girls alike). Elliot liked to flirt with him too.