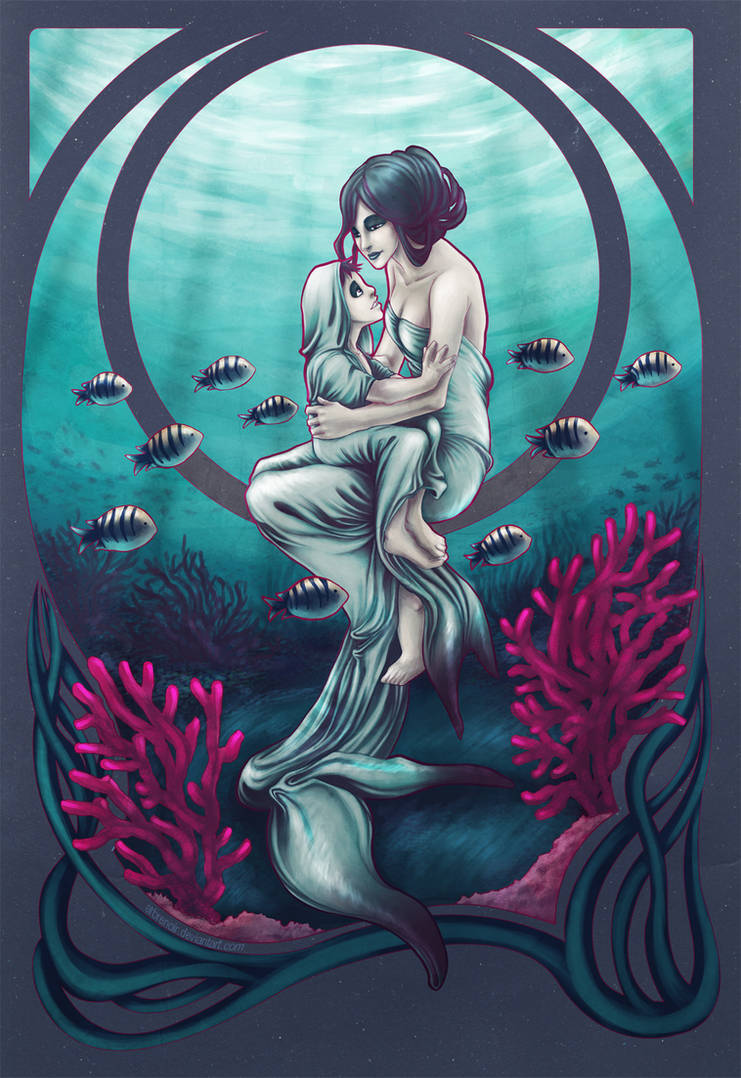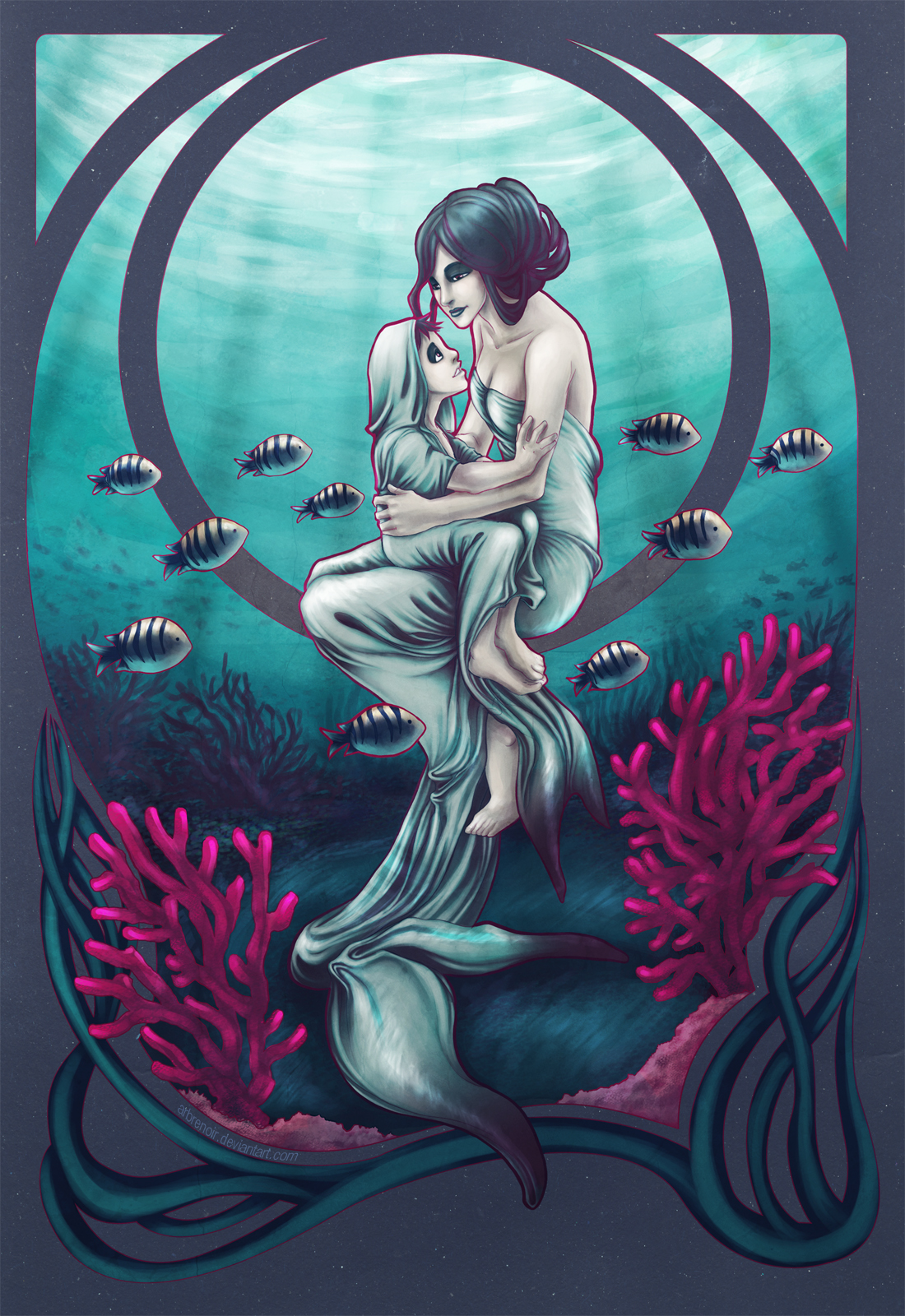 LA VAQUITA MARINA
La vaquita marina es el único mamífero marino endémico de México. También es el cetáceo más pequeño del mundo y está en grave peligro de extinción: sólo quedan alrededor de 200 ejemplares en el golfo de California. La desaparición de la vaquita marina sería una tragedia no sólo para nosotros en México sino para el mundo D=
Más información:
[link]
[link]
Entrada para el concurso del Artbook de

espero estar aún a tiempo o_o
Decidí hacer mi entrada de la vaquita marina por que es muy especial y poca gente sabe de ella D=
También ntenté apegarme al concepto de Art Nouveau y de Kemonomimi del concurso. Se me dificultó un poco por que las vaquitas marinas no tienen orejas y si las hacía como sirenas creo que (a lo que entendí) ya no sería kemonomimi... ¿o sí? bueno xDDDD

También me basé mucho en la ilustración que hay de la vaquita marina [link] por que me pareció bien ponerla como madre vaquita e hijo vaquita xD Y... el peque no tiene los labios negros como las vaquitas por que parecía hijo de marilyn manson xD D=
Ojala a alguien le de curiosidad pero sería mejor que ya todos hayan oido de las vaquitas

===================
THE VAQUITA
The vaquita is the only cetacean endemic from Mexico. It's also the smallest in the world and it's one of the top 100 EDGE Species, meaning "Evolutionarily Distinct, Globally Endangered"
They live in the Gulf of California and there are only about 200 of them. "Vaquita" means "little cow"
More info here
[link]
[link]
I decided to do my entry for the contest at #StudioXIII about the vaquita because it's a wonderful animal and it deserves to be more known!