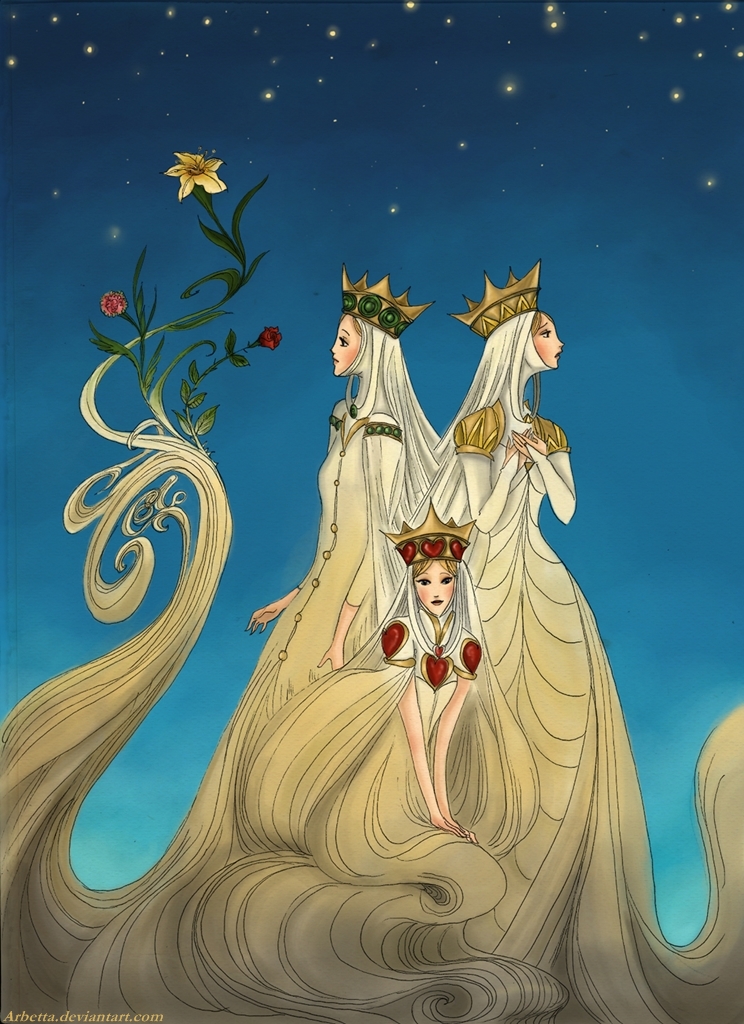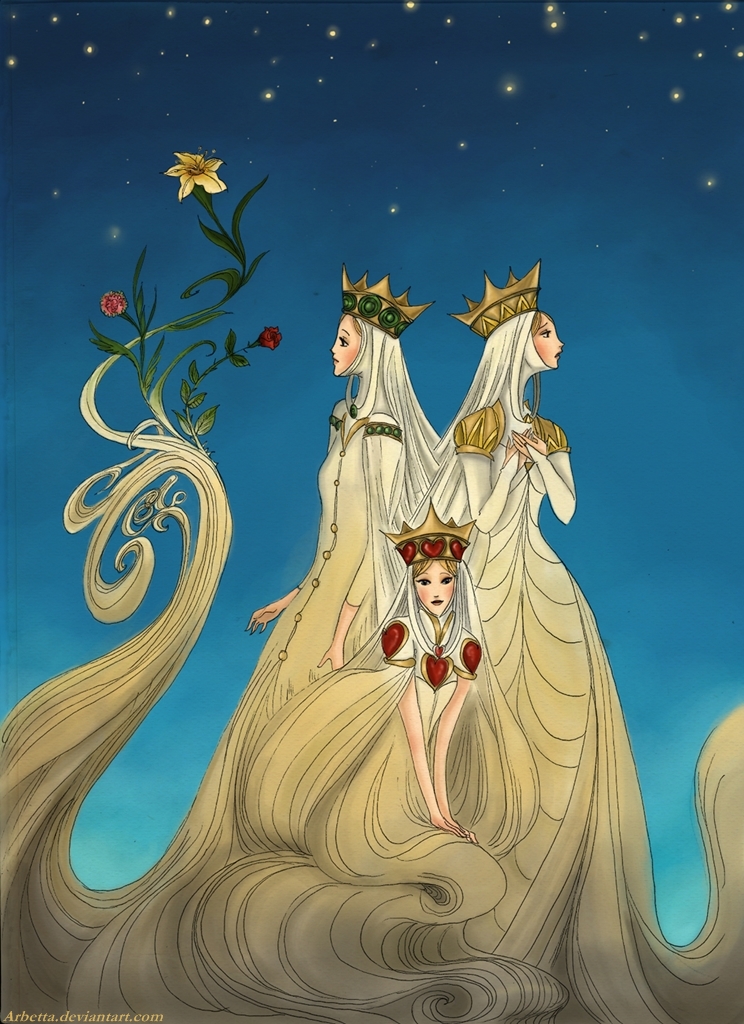 Watch

*Winner of the xfairytalesx contest 2010 Less Popular Fairy Tale Contest!*

I am so happy! Congratulations to everyone who took part in the contest!

***
This was my entry to that very interesting contest!
Here the guidelines:
[link]
Here the entries:
[link]
Ok, so mine is "The Three Princesses of Whiteland", a Norwegian fairy tale. Here all the info:
[link]
There are trolls, and a brave fisherman, and birds, and lost things and, well, I love it

I only have to say three things about this:
1. They are not buried in the sand storm, but more "inside it"... sorta. It would have been awesome to show only the heads but all my attemps ended up being really CREEPY!
2. Why the flowers? My intention was to draw something about my favourite fairy tale, an Hungarian one I have loved since I was a child: "The kind younger brother". There the hero also finds three princesses, but they have been turned into flowers: a white lily, a carnation and a rose. So he has to figure out who the older one is, the middle one, and the youngest one. Can you guess here?

3. I hope you like it