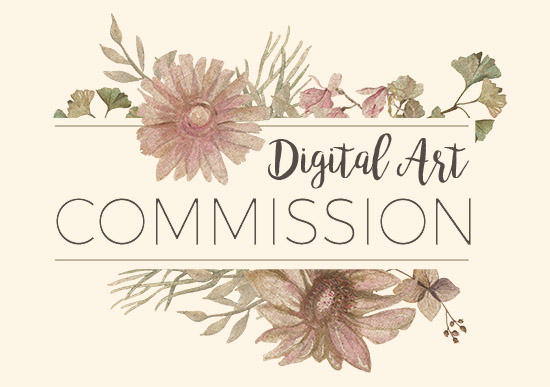 If you are interested in getting a commission from me, here is everything you should know (obviously: for any detailed questions send me a private note!).



What I don't draw


Violence, sexual scenes, hardcore, mecha, anthro and please, PLEASE not request me BBW or tickling foot (these are over my possibility



).


Method of payment - PayPal only.
Please make attention: the payment will requested before upload high quality finished artwork.


How to ORDER?


Send me a note with this format:
Format: Portrait/Halfbody/Couple/Chibi
Description: personality/preferences/Interestes
References: Images/Photo/description
All the details that you didn't mentioned you left do it me.
I will answer you and give you a specific price of your commission and approximate date that I will finish the illustration.
Important!

The deadline could be have some variations, it depend my real life, so be patience!
I will send you a rough sketch of your commission for you to accept it on your email that you provide me. If the sketch is OK for you I will ask you to send me the price on my PayPal and after reciving it I will get to the work.
I'll provide you another WIP during the work so that if you see any small changes that you don't like (color, size) it's easy for me to fix them before the work is completely done.



All prices are for non-commercial and personal pictures.

If you want to talk about commercial commission (only for original character and concept illustration, for example a novel book cover or CD cover) send me a private note.