Dear commissioners,
As I can't use Paypal in my country, there are few other ways: Epayments card, MoneyGram, Western Union, WebMoney and Qiwi. It's really easy to work with them, checked

Here we have, for example, MoneyGram -
global.moneygram.com/
and WU -
www.westernunion.com/us/en/hom…
They are very similar to Paypal, online too.
For sending money by this system all you need is an ID(ausweis, passport, identity card - kinda inner country document, it's called differently in different countries) and anyplace that has MoneyGramm.
You write me
the
code
you've got, the
sum
you've sent, the
country
you are from. Now I don't need your full name, as it was before.
You may choose painting style or one with line-art
I can do:
- Fanarts (especially Undertale and Steven Universe themed)
- Concept-art
- Simple comic pages
- Humans, elfs, orcs, dwarfes, aliens, etc
- Furries
- Robots
- Monsters
- Any kind of couple G or PG-13 rated (kisses, cuddles, fights, etc)
- Femslash (female\female!) erotic
- Fantasy and Sci-Fi
- Mild BDSM-femdom thingies
- Dark, angst, murder
I don't draw:
- Porn
- Anime (not my kind of style)
- You, doing naughty things\sex\BDSM-session\etc with fictional character
- Brutal bloody horror guro with guts and else
How it works
You send me the reference (for fanart too, if I don't know the fandom) and tell me, what would you like. I tell you the price, if it's something too detailed, complex, etc.
You must pay me fullprice at the beginning.
I'm drawing three or four BW scetches and show them to you. You choose the composition of characters. I can do another one, if you don't like the others. You must choose carefully, I won't change it from the mid of the work or you'd have to pay me for lost time.
Then I'm sending you other steps of work, we discuss the atmosphere, mistakes, detailes. You still can ask me to draw something small, like, for example, piercing,
earrings. necklace
or small tattoo.
And you can download the final big picture from Stash, DA or I'll send it to you with e-mail.
Portrait
(could add hands)
- 25
$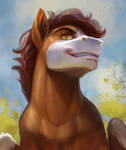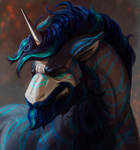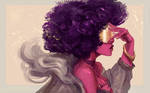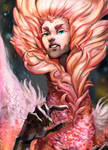 + 10+30~ for something really detailed
+ 15$ for additional character
+ background is simple, but we can discuss the price for really complex detailes


Half-body

- no backround or simple shapes 45
$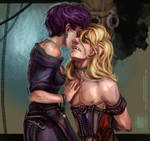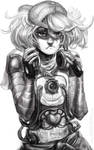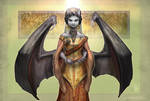 -
with background (small people\creatures for free)
- from 60$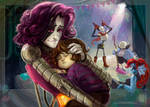 + 25$ for additional character
+ 10+30~ for something really detailed


Fullbody
- no backround or simple shapes 70
$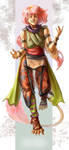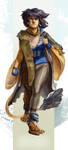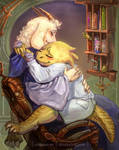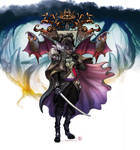 -
with background (small people\creatures for free)
- from 100$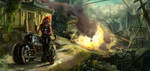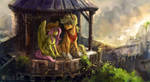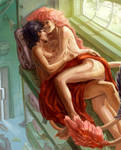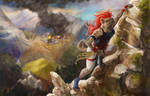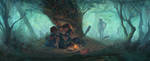 + 40$ for additional character
+ 10+40~ for something really detailed