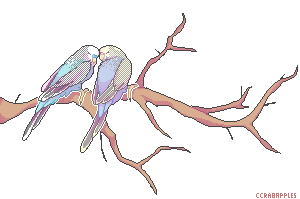 ---
"Put yourself above all others"
Leah | 18 | Artist
Hi! I don't know how you got on my page cause I'm kind of a nobody but feel free to look around I guess?
I haven't been active recently if at all this year. As of now I've decided to move on from Deviantart because the site is kind of dead at this point and finding the motivation to upload is getting harder and harder. If you want to keep up with my art then please follow me on instgram @/arad_ney.
Thank you all so much for sticking with me these past 5 years. It's really shaped me but now I have to move on. I'll maybe see you later ♥
---