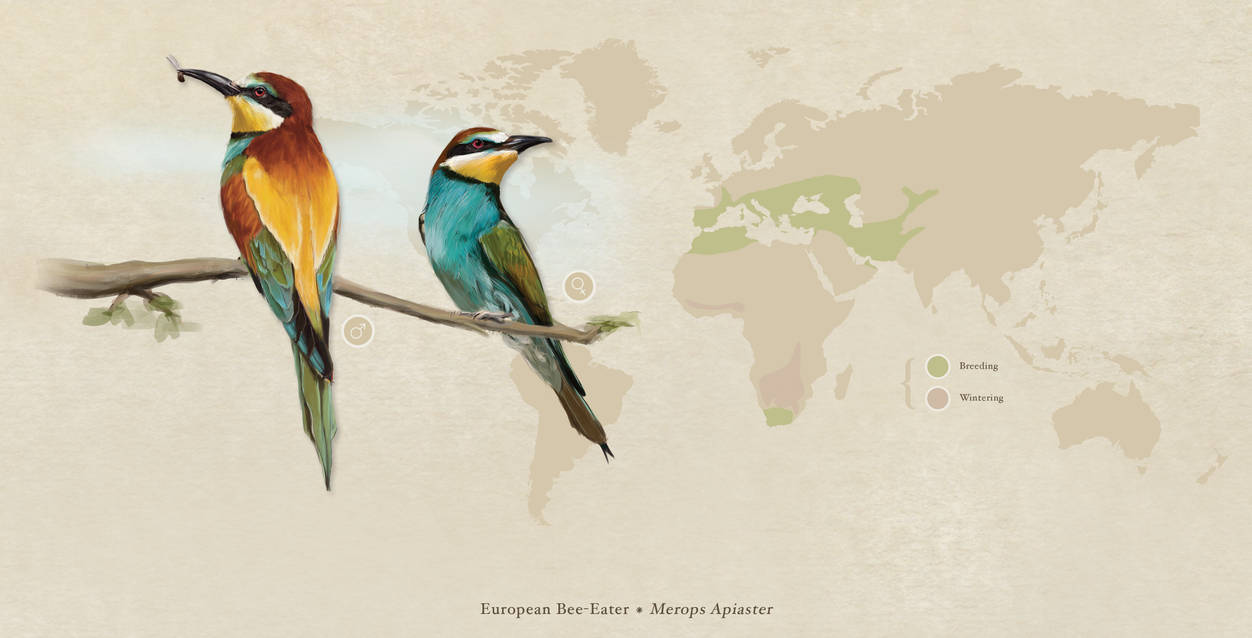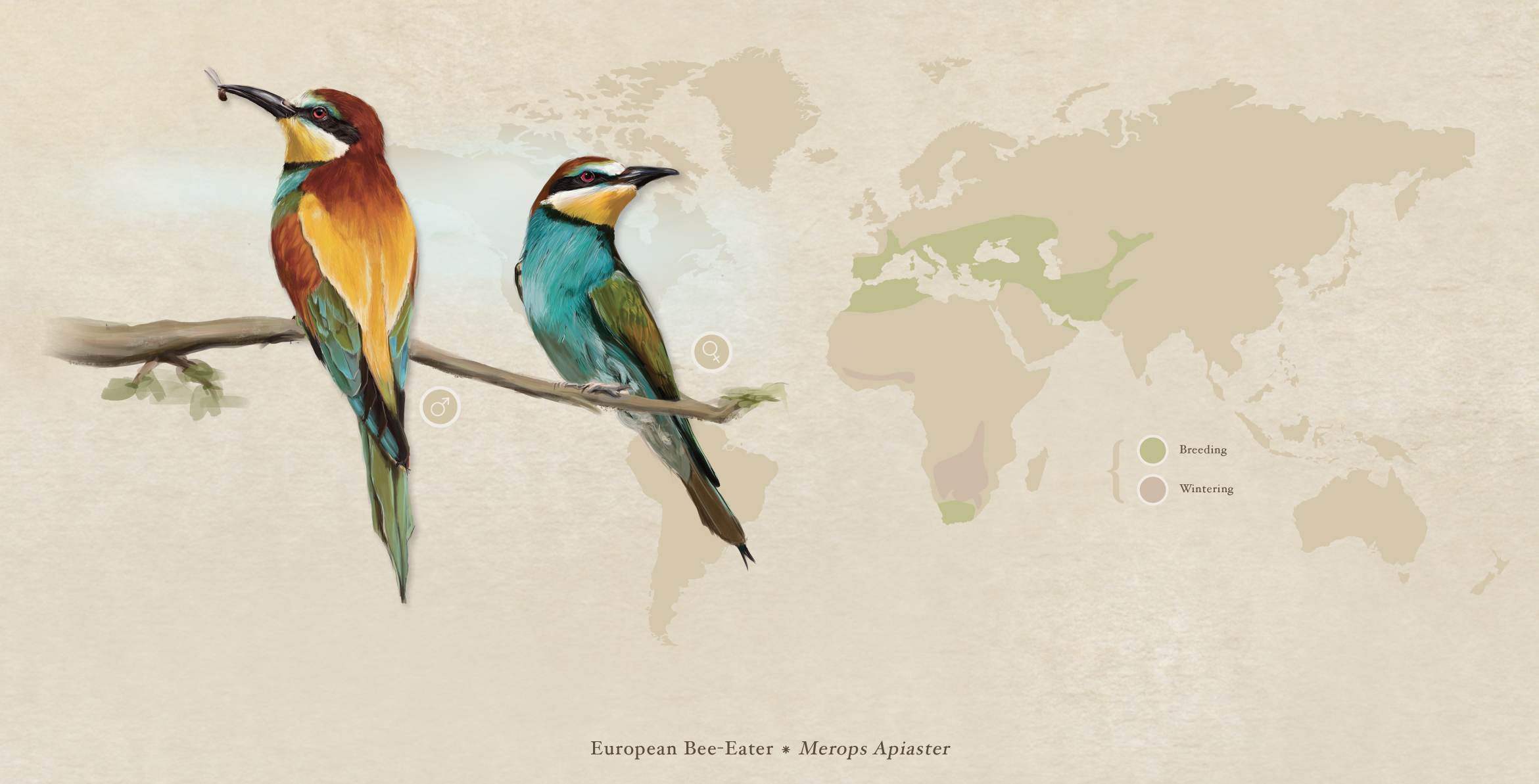 Watch
Digital Painting - Scientific Illustration.
Male and female and map of breeding and wintering areas.
The difference between male and female can be found in the wing, where the male has a more intense red color than the female, which, in occasions, does not even have it at all.
This is another one practice in digital painting.

The idea of drawing birds over a map of the species distribution is great. I has this wibe of old naturalist works to it. However, "wintering" colour is a bit too bleak and hard to see.
Reply

Hello! your work here seems to be awesome. Good enough to be used as scientific ilustration for a book; you did an amazing job. But i have to say, specific epithet does not beggin with capital letter. I mean, the scientific name shoould be Merops apiaster, not Merops Apiaster. Look like some silly thing, but it is important in taxonomy.
Reply

Thanks a lot for the hint, I am only new at doing this kind of illustrations. No worries, I don't hink it's silly at all. Details are important to me. Thanks David.
Reply