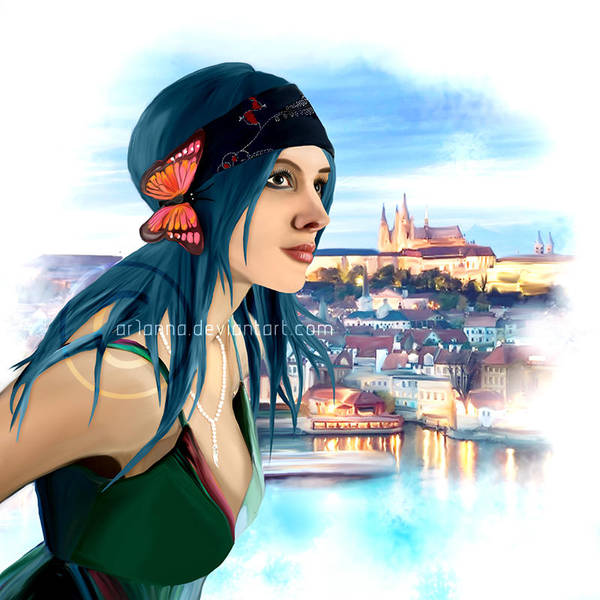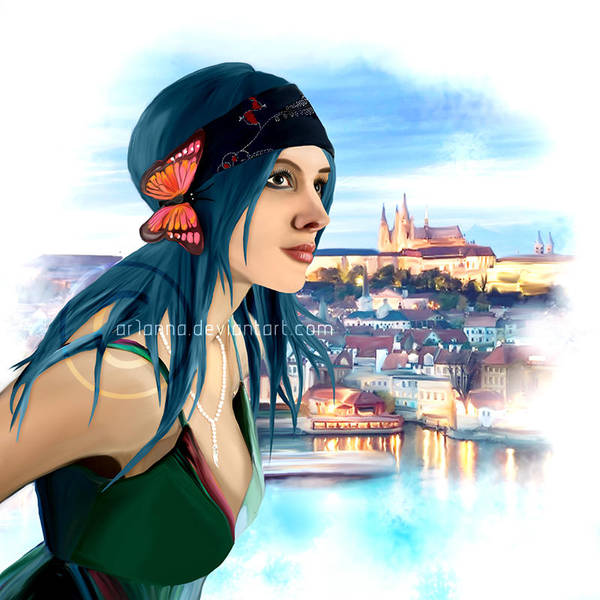 "Once upon a time, an angel and a devil fell in love.
It did not end well."
Karou, the main character from the novel "Daughter of Smoke and Bone" by Laini Taylor (which is one of my very favorite books in the world, and the quote is how the story starts).
I am still playing around, learning some things, but I hope that you will enjoy it

Girl:
[link]
Prague Background:
[link]

Please respect the copyright. If shared elsewhere I would really appreciate for you to link back to this page. Thank you!