175 Favourites
54 Comments
1K Views
Our first
Princess Luna
Painting! We started this in December (12/9 to be exact), when we painted the background. It is sometimes quite slow when painting with a 4 yo! We did little bits of this throughout the last 2 months, finally finishing the painting and then putting on the gems and taking photos. This is probably our larges cardboard canvas yet, it is 3 and a half feet across! The 4 yo painted all of the large parts - mane, coat, wings. I helped out with the details like the eyes and then went back over some of the edges. She painted the background completely by herself, it was actually somewhat sad to paint over it.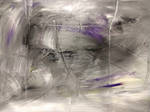 Close up of the background, freshly painted. I love how the paint catches the light, if anyone wants a hires version of this, just let me know!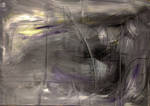 The whole cardboard canvas with the outlines before she started painting it.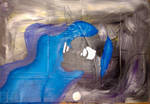 After she painted the mane and the whites.
We have slowly made our way to Season 7, and in December we watched the "Royal Problem" episode, which inspired this painting.
Feel free to use this in anyway you like, just credit us.
IMAGE DETAILS
Image size
1120x758px 960.9 KB