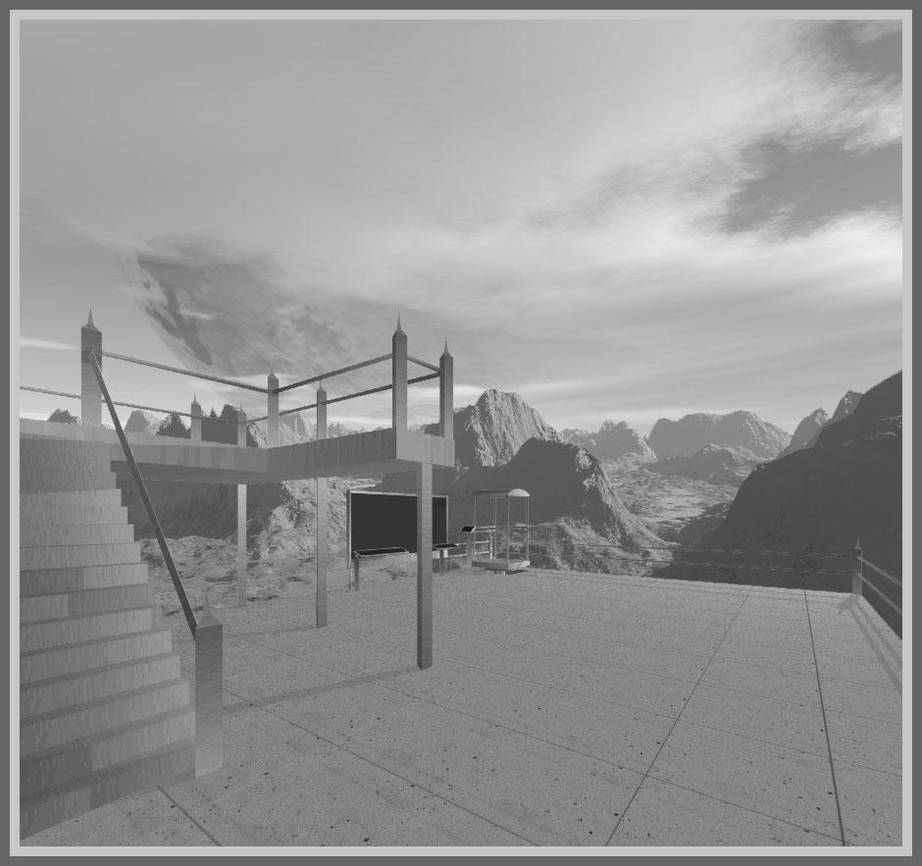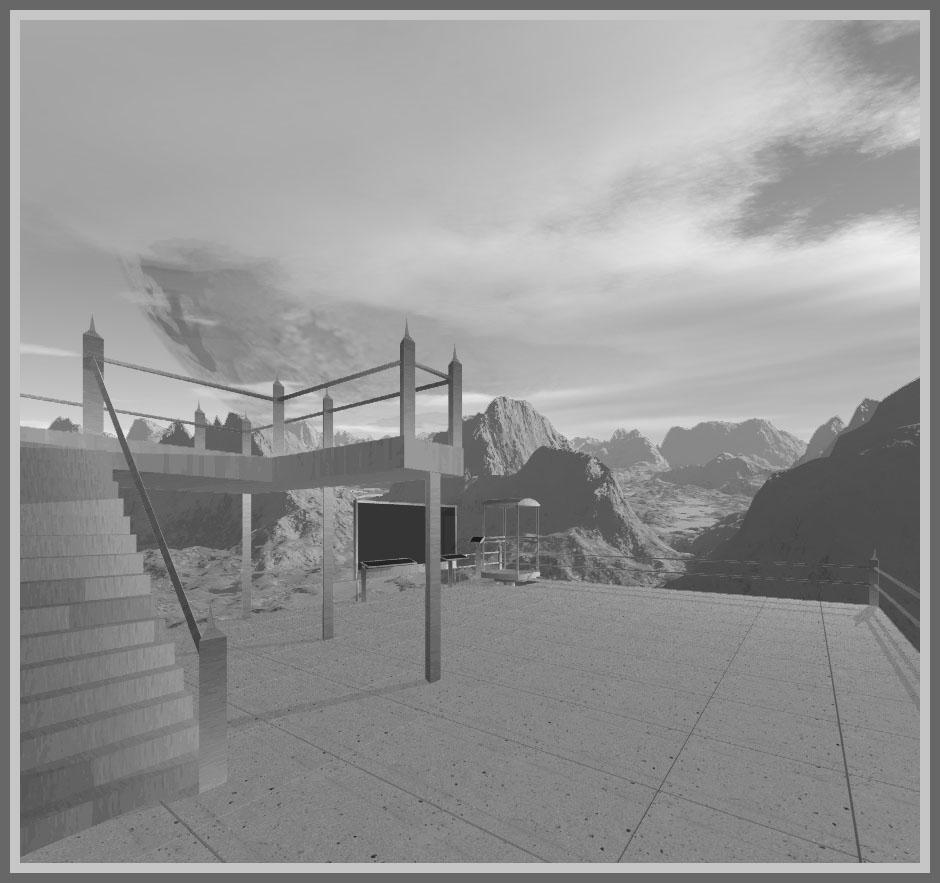 Watch
(...in silver)

The first of what i hope will be several things like this (as in made in a similar way). I though last week, why don't i do some more Rhino scenes. Then this idea came to me Friday. I don't like it massively but i wanted to finish it before moving on to new better ones. I have three days off now so i'll hopefully get quite a bit done (i work in a restuarant whivh explains why i haven't been as productive recently. it's not as if it takes all my time, but even a three hour shift in the middle of the day eats up the time around it).

This was going to be in colour, looks more evening-ish, but i deceided i liked it better this way. The colour version can be seen in scraps.

The 3D modelling - the platform itself - was done in Rhino 3D. The landscape was made with Terragen (it worked out quite well, i enjoyed making that one, if only it were always that easy). Made the planet in photoshop (it was actually for another project which i put on pause about a fortnight ago, saw no reason to make a new one just for a slight appearence in this sky when you can't see much of its detail), and also put it all together with Photoshop.