- Lal | they/them | 20 | INFJ -
I'm what the kids call
horrible
---
---
Ahh i go by lal and i'm a very tired kid from minnesota. I tend to be really quiet, awkward, and nonchalant but if you get to know me im a big loser who attempts their best. I tend to draw mostly in my sketchbook and take horribly long naps because of my really bad sleeping schedule.
---
---


"Would you live in a house this haunted?"






---
---
"We did not make the effort to stick together a bit before time claims our desires and our wishes Images, quarrels of the rancorous past forged our armors. Our hearts sealed themselves."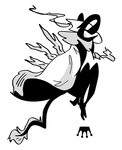 ahhhh sorry if it seems like i didn't respond to a comment or such, but thank you for them, they really mean a lot! (´・◡ ・`)