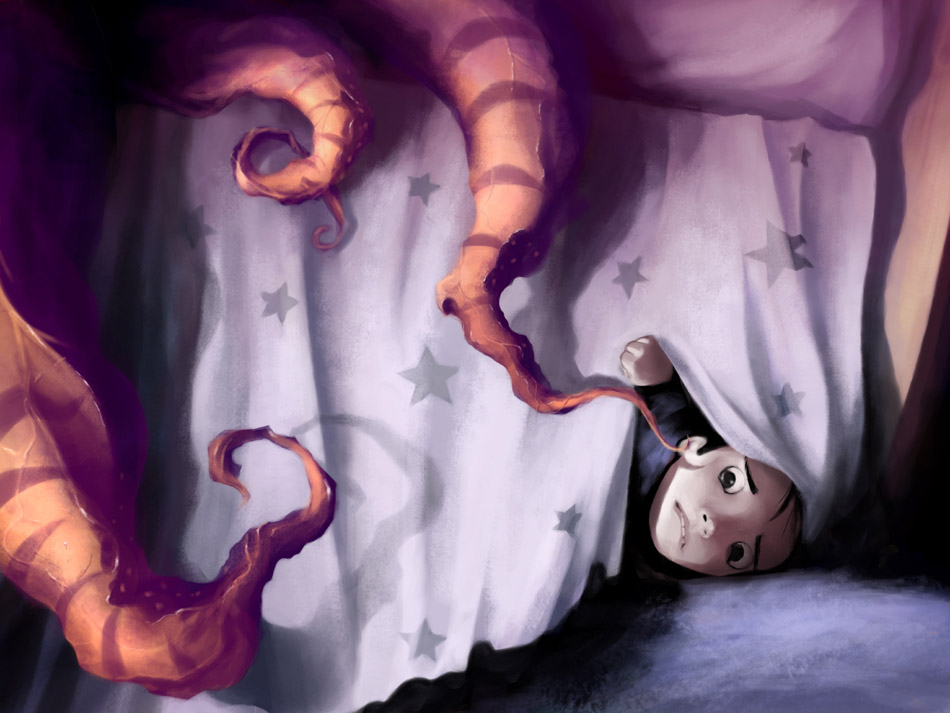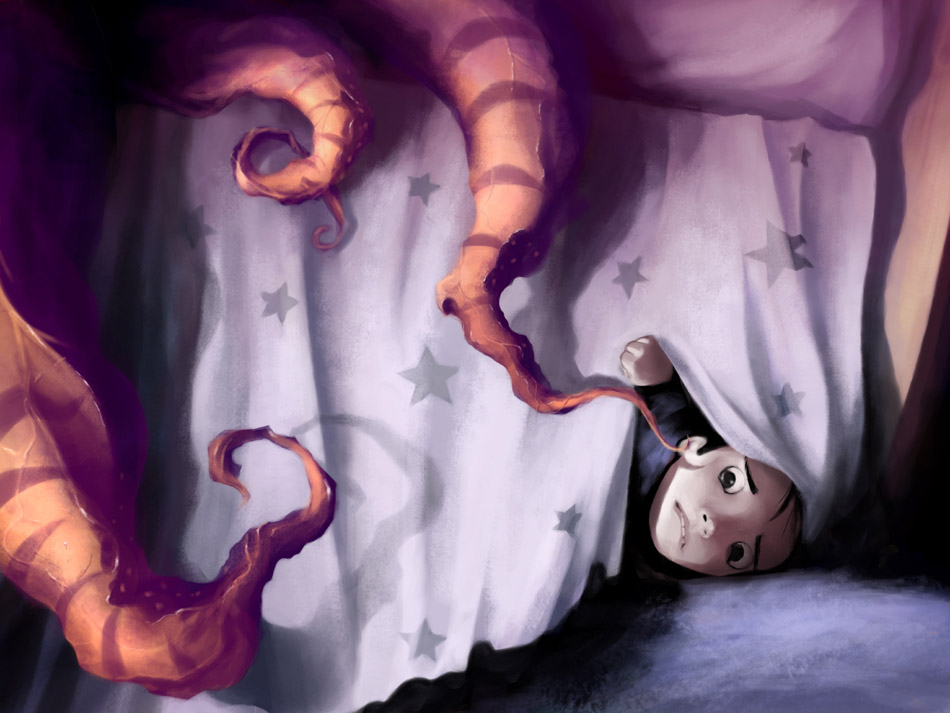 Watch
Monsters were in my head
and now upon my bed...
Mummmy !!!!
" A night under the bed " in english.
I drew it one year ago ( 2004) , I disliked it ( jumping jack's face :/ ). But finally, why not post it one year after :]
Nothing to add, I don't remember how many time I needed to draw it :]
This character is not sixio, I don't remember who is it , but I could call him Dimitri.
I have soon finished the tutorial of save our souls.
I wanted to add I am working on a new drawing, whit a new character, quite sad, Mélodie.
You can check this work following this link:
[link]
I think it will be available before Xmas

Time: N/a
Software: Photshop 7
Character: Dimitri
Print version: available