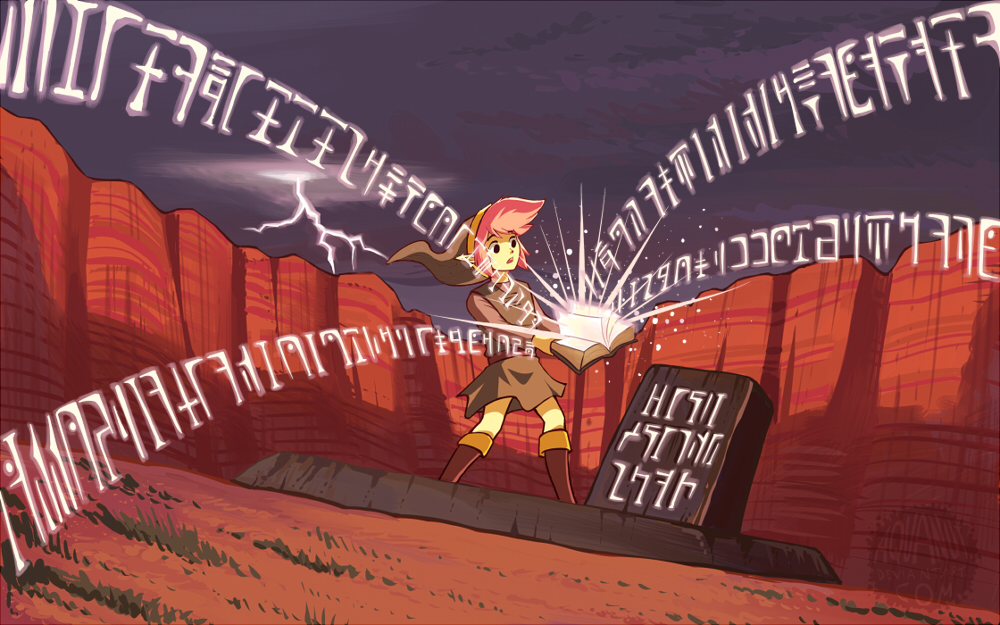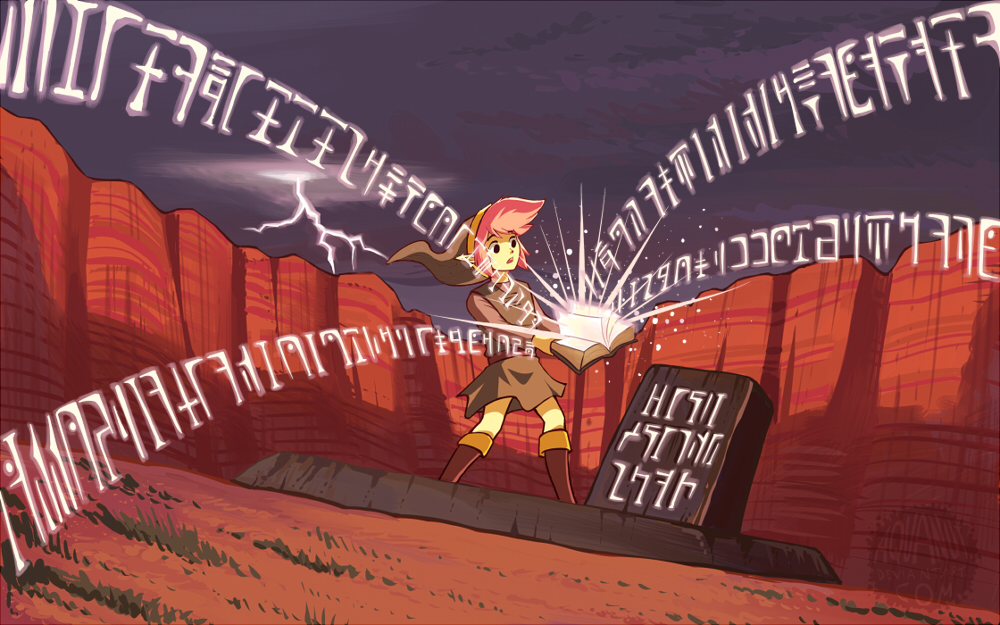 Watch

tumblr

A very rushed entry for

's annual calendar contest, which I only just remembered two days before the deadline (which was yesterday), and am kicking myself for not paying attention to earlier. Here is Link fulfilling the prophecy by translating the stone tablet in the desert. I like the idea that the Book of Mudora contains records of Hyrule's history as well as being a language key, so the Hylian writing spells out sentences from OoT's creation myth… or it should if I was picking the right readings for the kanji in the text dump.
(Due to childhood influences, I will always automatically interpret "desert" as "American Southwest" unless explicitly told otherwise. I know the desert in ALttP is probably supposed to be sandier, but then again Link is also probably supposed to be blond.)
EDIT: Apparently this was one of the contest winners! I wish more than ever that I'd had time to do a more thought-out entry, but I'm grateful to have been able to contribute to this excellent calendar project. The amount of creativity this contest inspires is overwhelming and it thrills me to see so many talented Zelda fans pouring out their enthusiasm for this. Go look at the other
entries
and the
winners
!