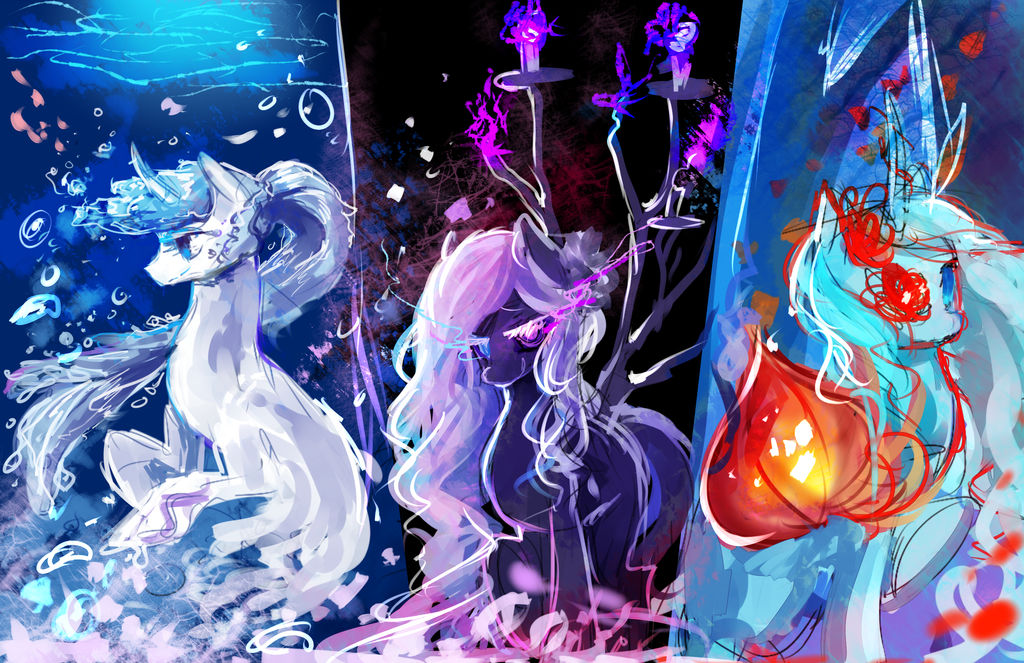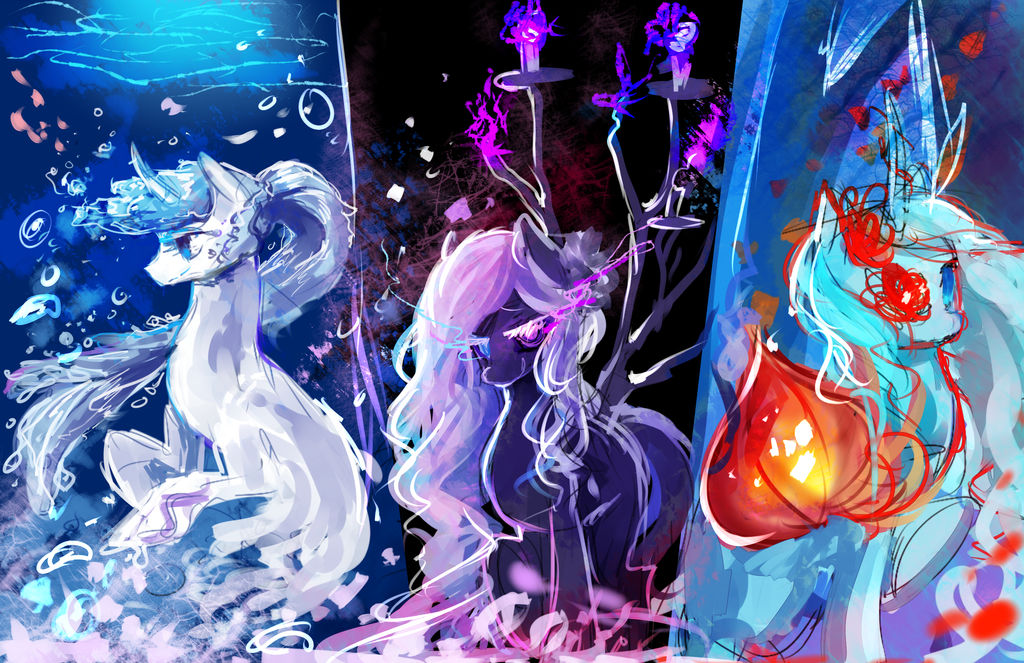 These are kinda old. I finished these somewhere around the end of January but wasn't sure about posting them
I realized that i have never drawn my ocs except for ref sheets haaha
what is wrong with me lol
when your other people have drawn your oc more than you >v>'''''
*cough cough* ukulilia XD
I'll get you back and draw you more stuff ;v;
here are the ocs :
There is art and there are artists. I'm not sure if it was intentional but if we saw the mane princesses in a slightly darker parallel universe to theirs, this is what it would look like. Highly expressive with hints of Jackson Pollock and other forms of abstract expressionism, this piece is a true tribute to the wonders brought to us by people like AquaGalaxy. The adaptation of existing OC designs into such a context is nothing short of amazing. This is the kind of work to be seen at a gallery and much more. Congratulations on a wonderful work.
The Artist thought this was FAIR
6 out of 7 deviants thought this was fair.