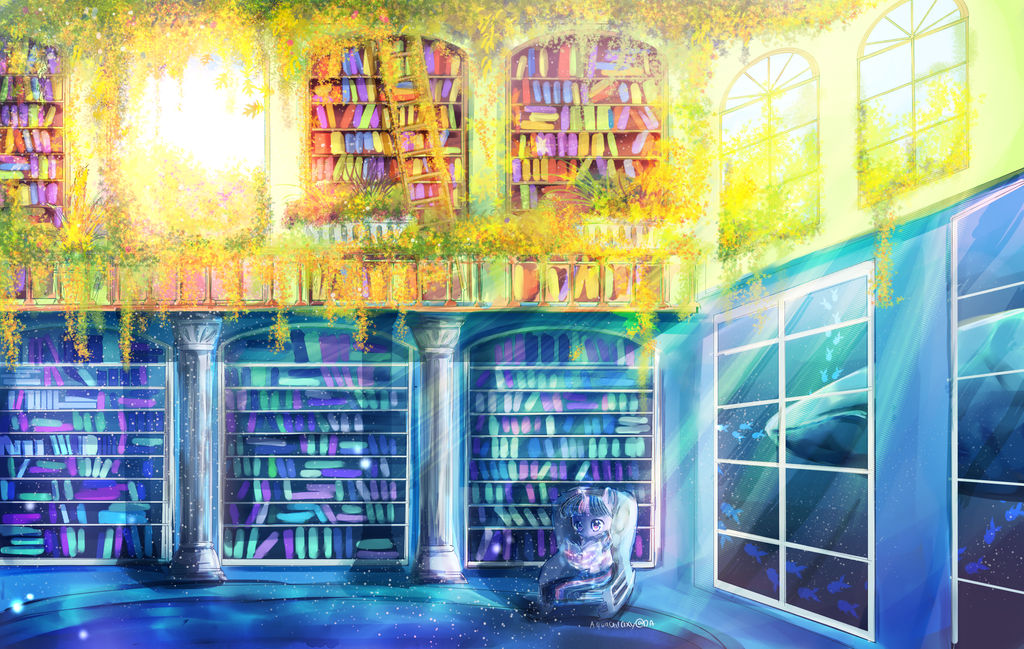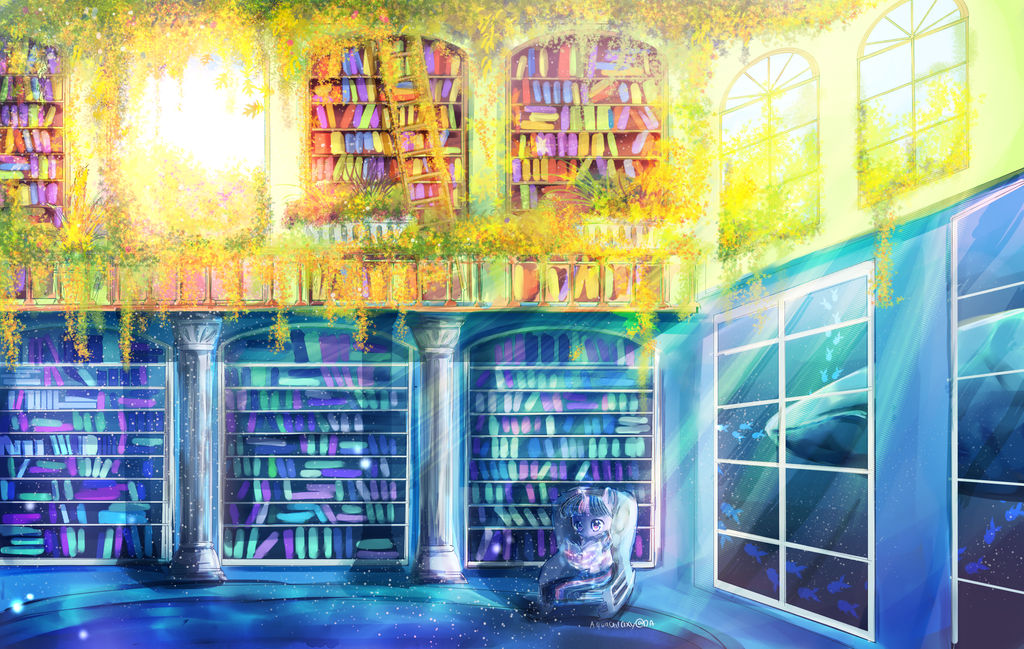 *dies*
NUFFFFFF ;v; so much work.
derp. I only added some lighting effects today. The rest of it was finished a while back and then I forgot about it during a homework madness period.
I did so much research for this. I want to never draw books again.

these are my random fantasies of buildings overgrown with plants. lol

twilight(c) hasbro
EDIT: DA was having a lag and I'm seeing if it was fixed please ignore this update
EDIT 2: thank you so much for the header feature on EQD ;v;
This is rly beautiful and vibrant

, I love how it's all summery and bright higher up, then it switches to a darker and "blue" scenery. It's rly creative and original, 'cuz who would think of drawing a cute library that's half underwater? I love this and I think u should keep up the good work

(This needs to be 100 words min. so I'm gonna spam, so I can critique on ur beautiful art

)








NYAN NYAN NYAN NYAN NYAN NYAN NYAN NYAN NYAN NYAN NYAN NYAN NYAN NYAN NYAN NYAN NYAN NYAN NYAN NYAN NYAN NYAN NYAN NYAN NYAN
The Artist thought this was FAIR
38 out of 43 deviants thought this was fair.
In my opinion, you made this really good.
I know, books are really hard work, but if you just give each book a bit more shading and a few more details, it makes a better impression to your watchers.
Twi and the whale come out really good, I think, you can leave them like they are.
The same with the fish as with the books, I think, if there are some water plants visible outside the window, the blue part of the room doesn't get too blue.
The greener part of the room with the plants and sunlight from outisde are really nice, I don't think, you have to change there anything.
The pillars are quite good, they fit to the construction of the whole building.
Then there are the carpet and the windows left...
With the carpet, I think you have to make a bit more details, maybe a bit contrast with the colour to the blue, for example pink or something like this...
At last, the windows, in my opinion, need a bit more depth. Maybe a window ledge, or just a ledge at the side to make it look a bit more "3D", if you understand what I mean.
To summarize this I could say, you are on a good way, just a few details need to be changed a bit, nothing really bad. Keep on going, I hope, this helped you a bit

Greetings,
Donnervogel
The Artist thought this was FAIR
24 out of 26 deviants thought this was fair.