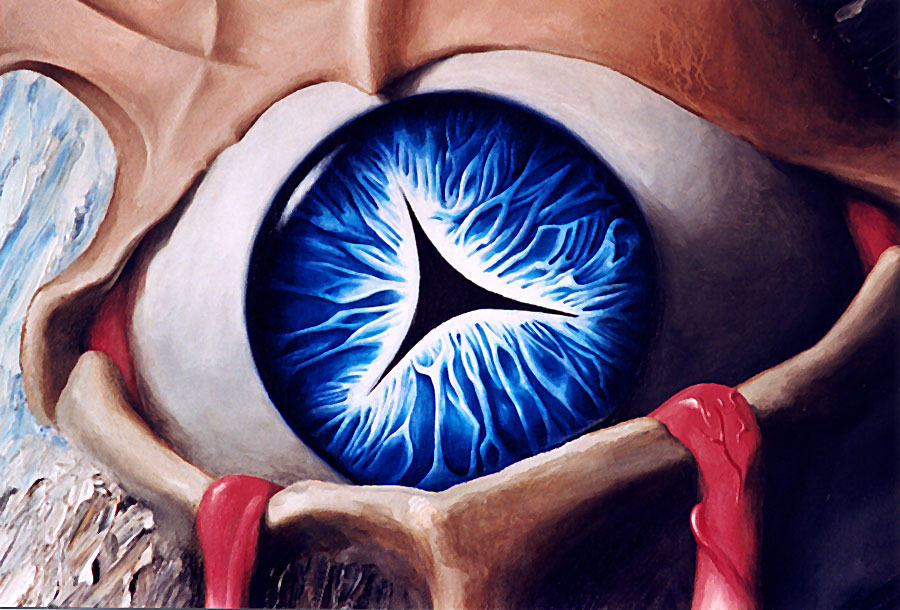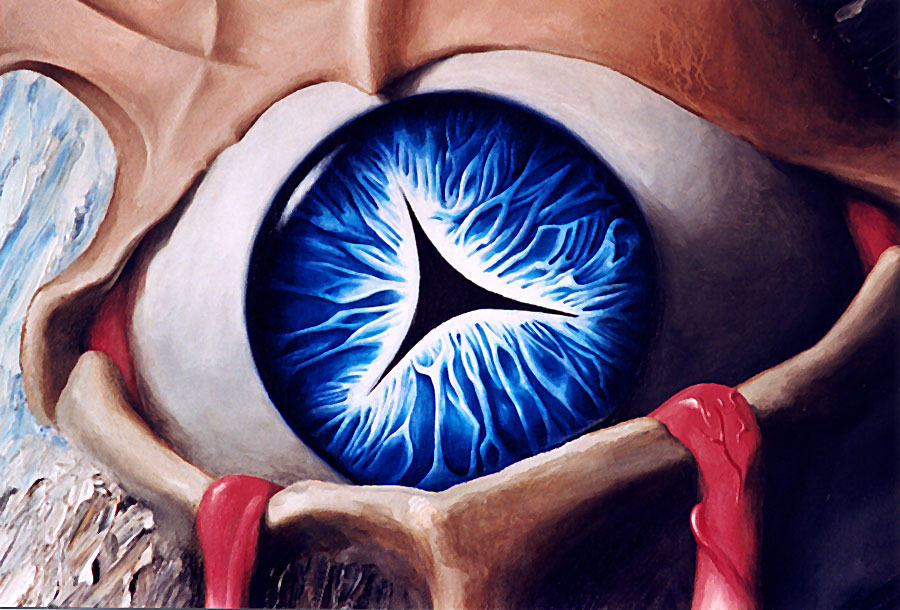 Watch
This is a detail from a large picture, you can find the original here:
[link]
Posted after a request of
ICWorld
Medium: oil on canvas
Date: started in august 2002, ended on the 24/6/03
Thx for viewing, commenting,

'ing...




that's amazing, I never bargained for this!!! The only thing I can say now is
THANKS A LOT
!

btw, it's a very nice article and I obviously

ed it...just a question: did you come across it by searching the keyword, or ...?
Reply

You are welcome.

I was searching for pupil and eyes in drawings, yes. i had found some drawings before, but were not enough for an article. it took hours. i'm a litle sad that not so many ppl like the article. i mean it has very few faves. but, well. i really love it since i love eyes.

Reply

excuse 4 the stupid question, I didn't read the TEXT of the article..

Reply

Reply

Nicely detailed and stylized. I really like the form and colors. Beautiful saturation.
Reply

I really love this.
First off I love eyes.
Second I really like how you got the roundness and depth for the eyelids. The light diffuses really well and I am impressed by the skin texture. Well done
Reply

Thanx 4 the detailed comment! I like when people says what they really like -or dislike- in my works!

Reply

THat is Mighty awesome.
I really like the sharp beak poking over the top of the eye... dunno why... just do.
the beak kinds reminds me of a nose and the eyeball itself looks like a wide gaping mouth under the beak nose.
and those are some juicy veins.
Reply

Thanx a lot for the beautiful comment!
Actually, it (the beak) wasn't there in the first idea, it had to be a normal eye; it's called neverending 'cause I changed my mind many times about it, and had to change all the eye 2 or 3 times...
Reply

Now that you mentioned it, it DOES look like a huge mouth under a beak! wow.
Reply