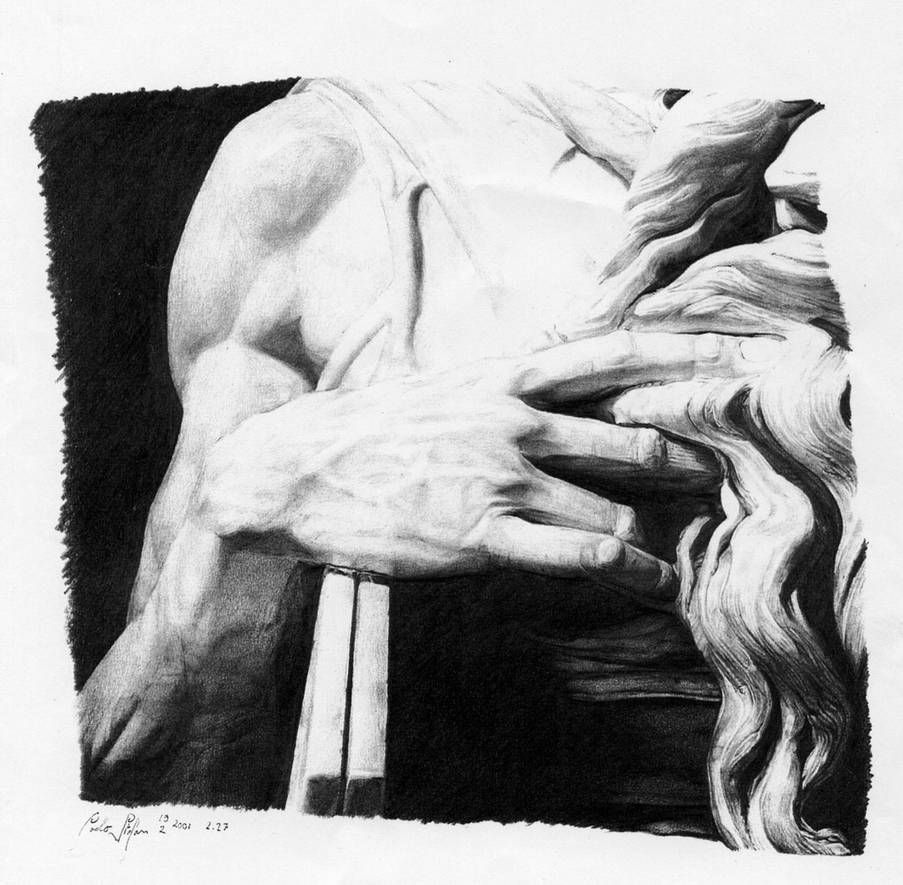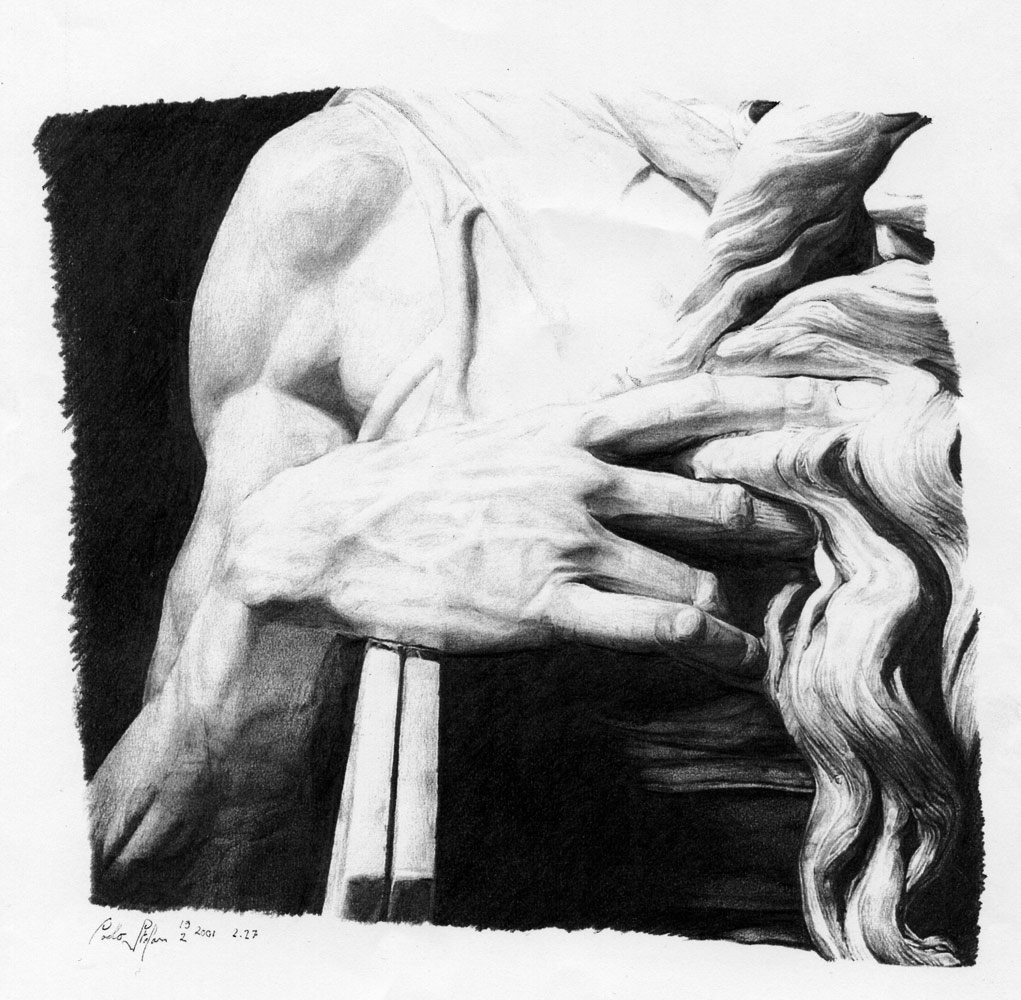 Watch
The right hand of Michelangelo's Moses, drawn from a photo by Helmut Newton.

Media: 3B, 2B, B, HB pencils
Year: 2001
Time it took: 15 days

oh my god!!!! THI S DRAWING IS AMAZING I LOVE IT!! CONGRATS I LOVE THE TOPIC AND THE SO REALISTIC EFFECts U CREATe WITH UR PECILS...THE % OF IMPERFECTION I SOO MINIMAL. TALKING ABOUT THE DETAIL EFFECTS THAT THE EYE PERSIVE WHEN ONE LOOK AT IT FROM DETERMINATED DISTANCe..MAN...congratulations for reeal!! i hope some day to learn to draw like u and even more..wouu amaaaazing!!!
Reply

Reply

On'ce again I am stunned, this is major Daily deviation class work.
Reply

wow!! once again i am totally blown away by the way you draw!! nice one!!

Reply

Stunning detail... looks like it required copious skill and time... great work
Reply