lol my last journal was exactly a full year ago. A trainwreck period for me who can't bear to part with my free time for drawing because work was starting. I thought this was going to be a really terrible year.
Yeah I know 2016 was terrible something something celebrity deaths something.
I blame a certain gorilla's publicity.
For me it was a year of great changes. I'd already graduated university and started my job at a software company. The work itself is fine but I still spend long hours out of home. Blame the commute, blame the frequent overtimes etc. Despite all the company benefits, I was spending less and less time drawing. Or so I thought.
Just today while looking back at my year's work I noticed at least 30 new pieces; sketches, full works, that 'original character' comic I made back in June, those were all this year's stuff. I was quite surprised honestly; I thought with all my time spent at work and relatively less on art, I wasn't producing as much as I would have wanted, when the fact was I made as much, if not
more
art than last year when I wasn't working. Could be me using my free time better or something, I don't know, but it felt good.
Highlights of my art year
:
2016 art summary
I was trying to push for improvement in a lot of areas, most of all my humans and landscaping and composition skills. I think I've made good headway in them; had a lot of proud moments in the part few months particularly. Bought several artbooks to refer to when I wasn't working. Plus, this year I've also set up a Facebook page to promote my art to the local community, and it's been working out better than I expected.
The big kicker was being able to fulfill a minor dream of my own; setting up an art booth at an artist's alley in an anime-comic-game convention, sharing the booth with a few others

I was selling some Pokemon badges and prints; it was the time of my life and I loved it! Maybe I'll come for more events next time~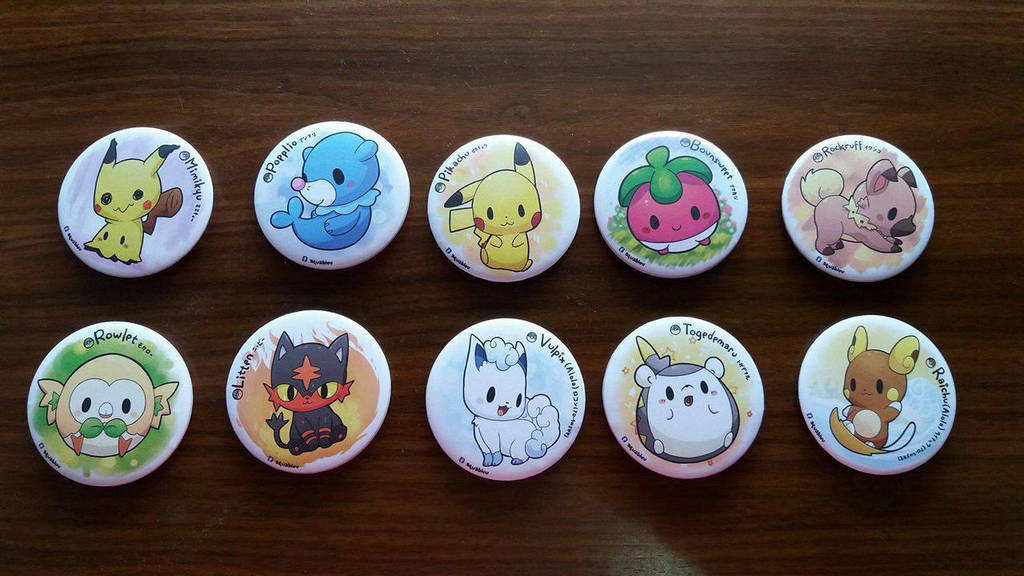 My badges! They look even better up close and for real!
All in all I guess it was a good thing that there were so many changes for me personally this year; it motivated me to work harder at the things I truly loved in the limited time I had, and, despite a lot of crying in bed and seriously depressing moments, helped me grow as a person. I know I'm not perfect yet. I still throw childish tantrums and get upset over some things that don't go my way...but I'll work on that. I'll improve and become an even better person next year. Both as an artist and as a software engineer.
Happy New Year everyone~