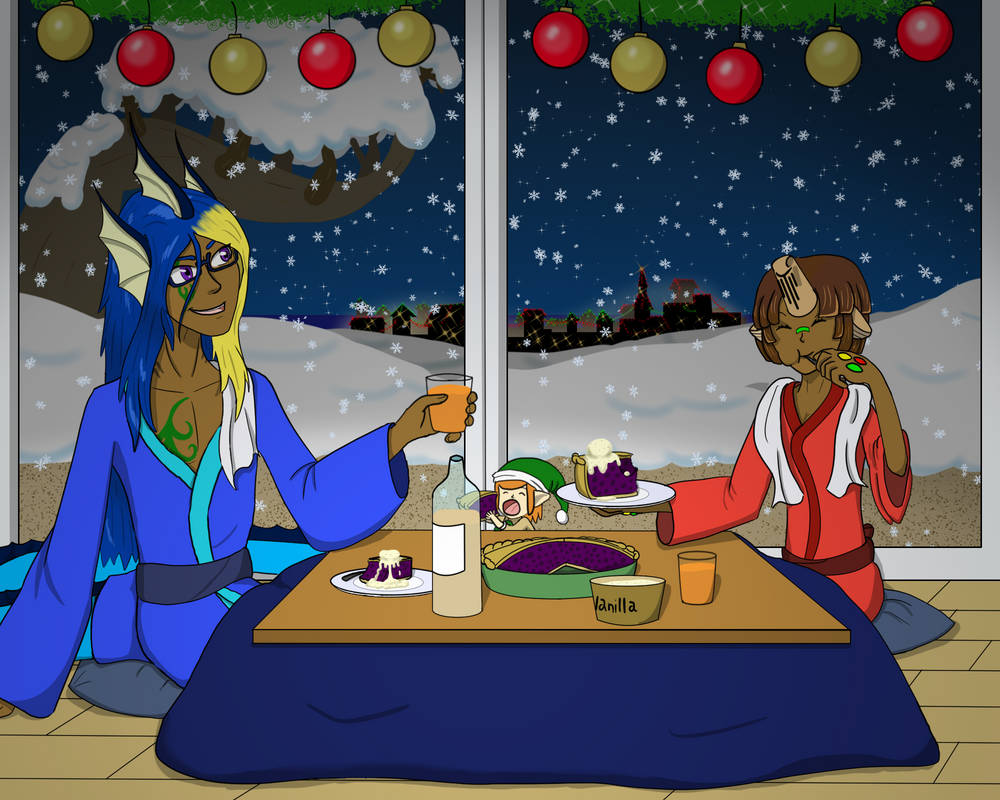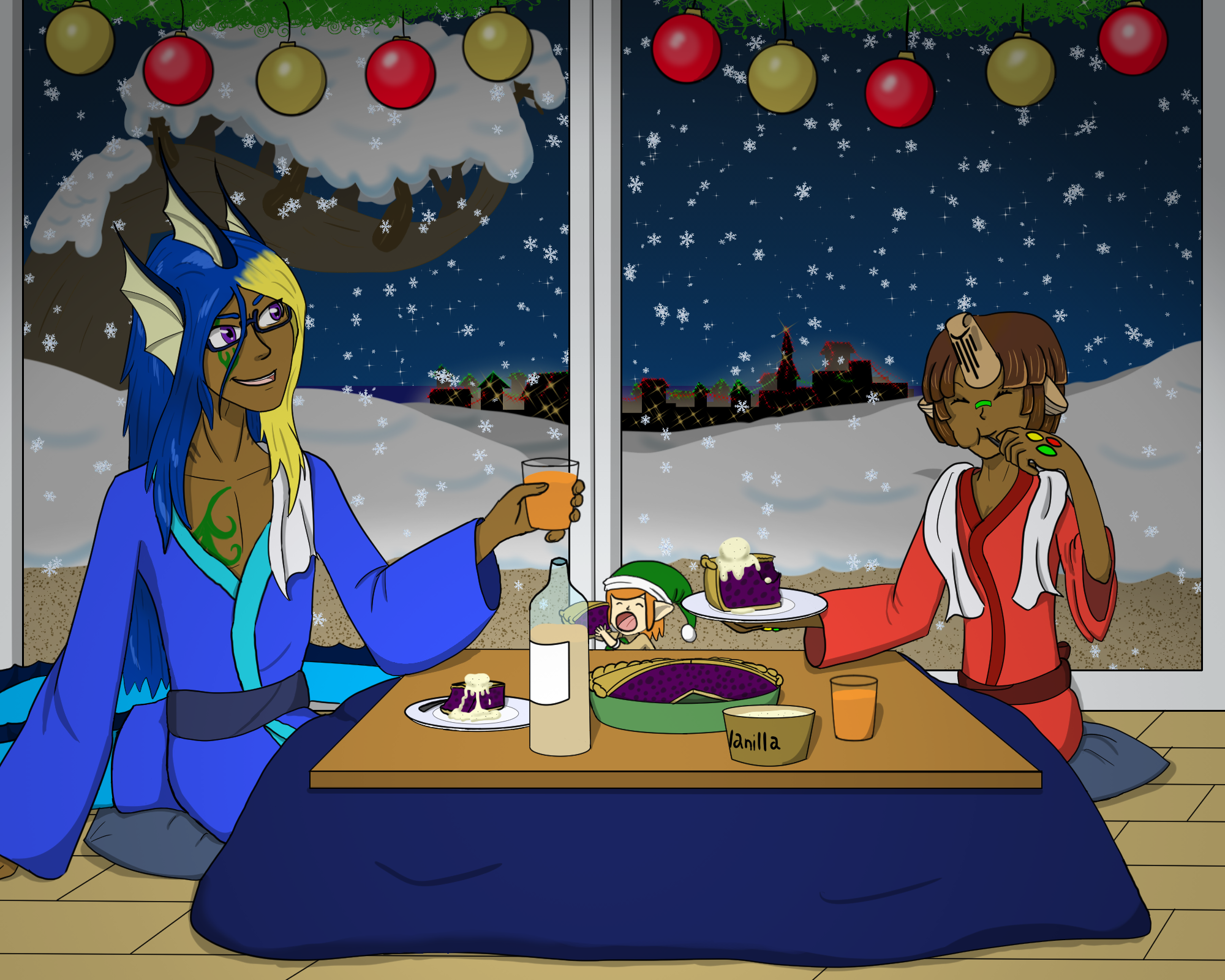 Watch



continuing our idea for "Volcano cooking" (my answer to Nightmaresky's
HL: Volcano Pie?
)
pie is now baked, bit overcooked but successfully baked. after that time spent in cave filled with lava it is time for bath after buying some ice cream to go with the pie.
bath within hot spring done and now it's time to eat the results...
soo... middle of making this, I had idea how they baked the pie in some form of mini game, but I discarded the idea since I couldn't get good picture done so that's why it took so long make.
The ART and Kyle belong to me.

Listel belongs to
Captain-Coffee
B.B belong to
nightmaresky
Pokemon belong to Nintendo

Reply

your welcome!

and what shall these two cook up next? Ice cream, cold cheese cake, fruit tart or ect. so many ideas just waiting to be drawn.
Reply