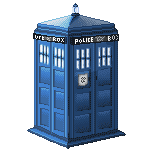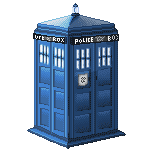 Watch
EDIT; I added this as free to use pixel doll in deviantART only!. Please credit if you use and never claim as yours, thanks! c:


And thanks for the DD and all messages!
I know it has a weird white background when it disappears, that's because of my Photoshop, who doesn't like at all doing gifs <<;
Toook aaaageeees. Or something more o3o;
Weeell, I can say I'm proud of this, actually xD I like how the tardis looks like, I mean, all that pixel, dittering and such stuff looked good. Appear. Disappear. Weee. Not sure if the animation looks that good though, I could only imagine something like this, you know, opacity and brushes stuff xD
Tardis from Doctor Who (weeee)
This weird pixel art (c)
Aqua-Spirit22
Daily Deviation
Given 2014-01-12
Let me just say that this is quite frankly very adorable for a living time machine telephone box. The tardis is very detailed and it really is eye catching and visually exciting for a whovian. The animation is very good and not choppy and you do the materialization and dematerialzation very well. My one note for a very slight inaccuracy is that the glow that the light at the top makes doesn't usually just spread down across the tardis it just sort of expands in a glowing circle. But other than the whole thing is very accurate and well done. Good job!
The Artist thought this was FAIR
180 out of 187 deviants thought this was fair.