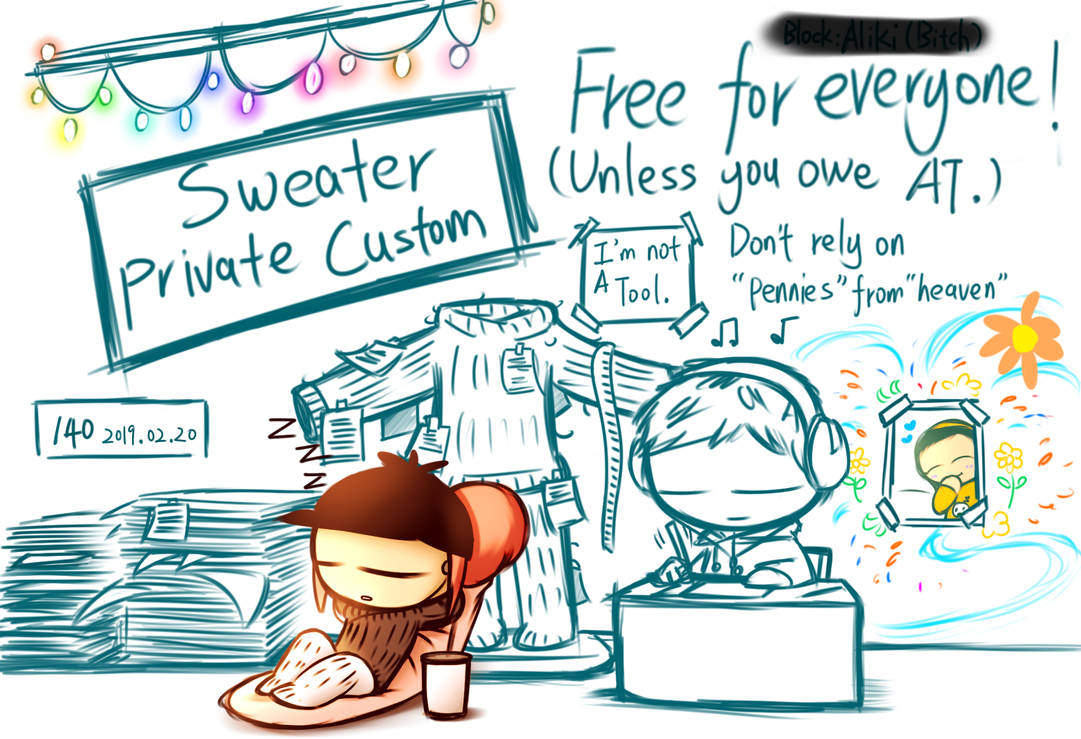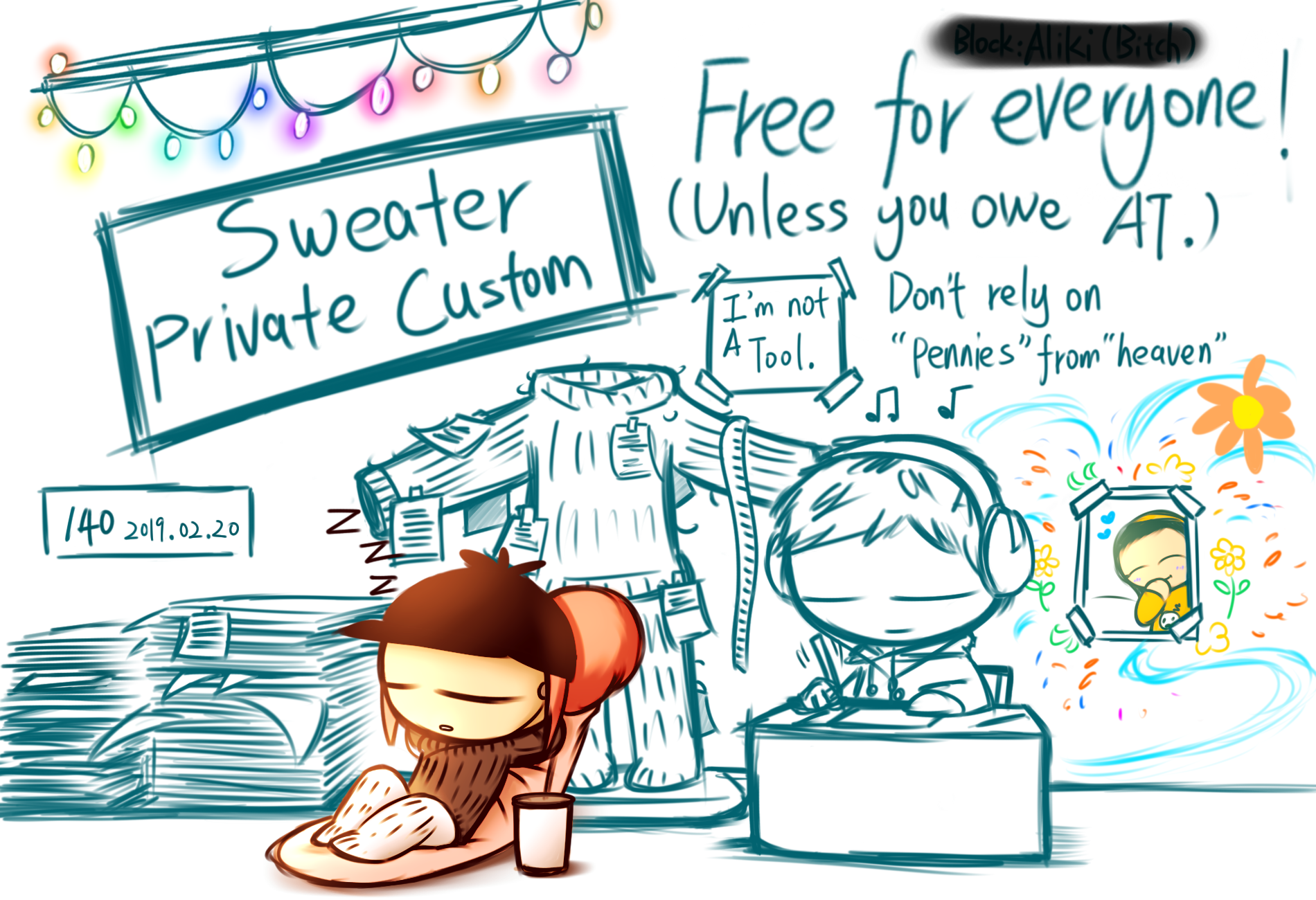 Watch
This is a little amusive activity


Sent your OC's link or Your OC Picture in the comments area.
"tailor" will custom the Sweater for your Character.


PS: Open for male and female.

If your OC picture are painted by others,not your self
I will not going to accept it...And I DON'T GIVE A FUCK WHATEVER YOU SAY TO ME.