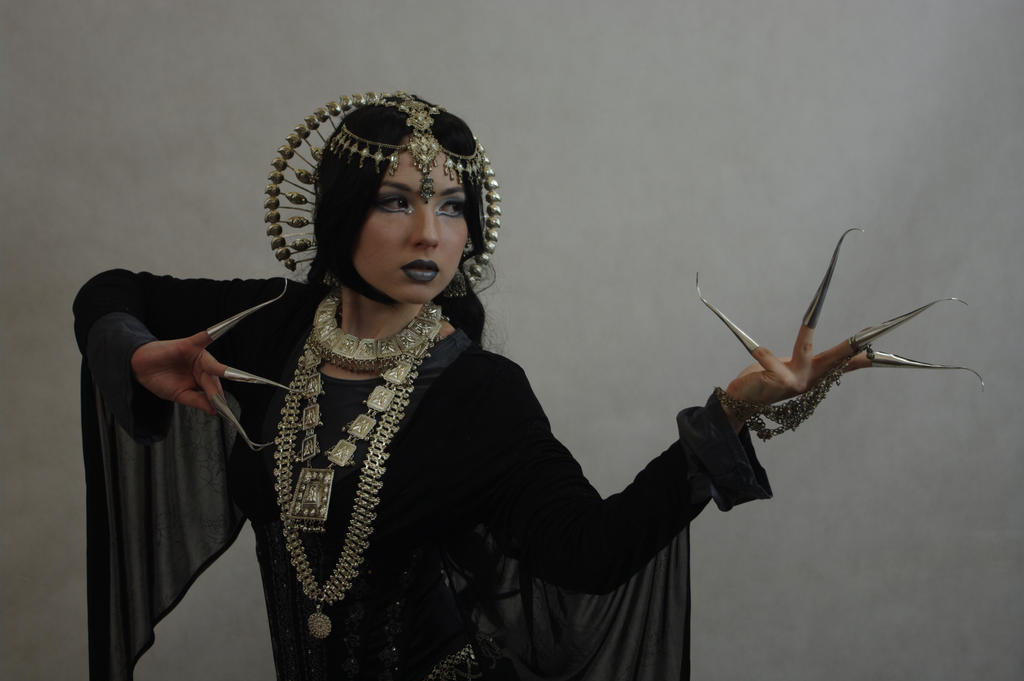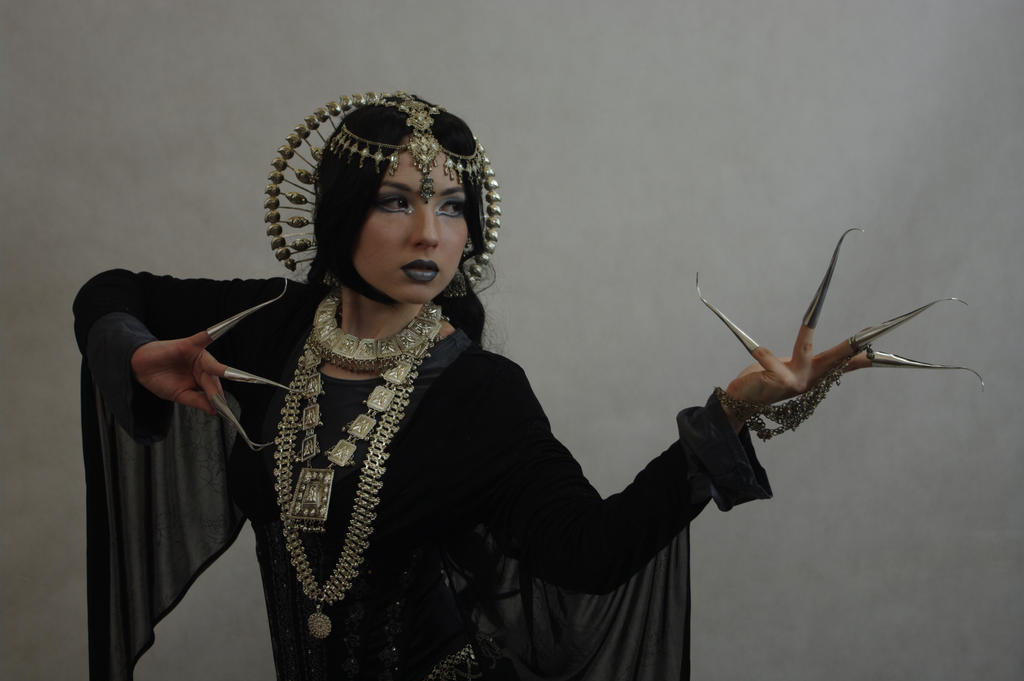 Watch
Photo by Kazimierz Olszewski (
www.facebook.com/magiczny.obie…
Gothic Empress. Silver set was some kind of "emergency idea" as an answer to my "art-producing hunger" that had to face me waiting for a new wig to come , that was essential to idea I had. So Instead I came up with some other ideas. Gothic Empress is one of them. What you can see here is a gothic dress (or actually simple grey dress and black coat with those "cool sleeves") , with underbust corset and indian jewelry. The crown I have on my head is actually an indian classical Odissi dance tahia jewelry, quite rare - they usually have crowns made out of flowers or artificial flowers, that one I found in one internest shop, was made out of metal. aditionally I have thai fingernails. Somehow reminds me of Akasha from the Queen of the Damned. I guess this set of pictures can be suitable for some dark fantasy manipulations.
You're welcome to use my pictures from stock category for creative photomanipulation, there are just couple of rules:
- don't put me or my face together with adult content. I don't pose to act, nude, semi-nude, underwear sexy or vulgar pictures so obviously I don't wish to be put together with such content.
- don't use my pictures for any hatered expression (race, gender, nationality, violence) - If you do so, I will report it to the administration.
- let me know if you want to use my picture and send me the ready piece before publishing for confirmation

- give the credits to the model (me) and those amazing people I work with (photographers)
- obwiously don't use myself for any commercial graphics. I let you use my face for free, so don't take advantage of it. If you want or need to use my pics for commercial purpose that much , or make a book cover (which actually in certain situations is welcomed

) or sth please contact me we can discuss it

- do not use my face, clothes, accessories, body parts , hair on other models - I work hard on making my costumes and would prefer to see them on myself
check out my profiles:

Reply

Reply

Reply

Reply

Reply

Hey
, great
picture!
Question: How
did you do that
with your fingers
?
Selbstgebastelt
?
With what?
Reply

<font><font>gracias por su pic

</font></font>
<font><font>
www.facebook.com/jose.martinez…
</font></font>
Reply


WOW!
Reply

Great look... I feel a Sorceress more then a Empress... Congrats
Reply

Nice touch of jewelry,.. Reminds me of an Odessey dancer.
Reply