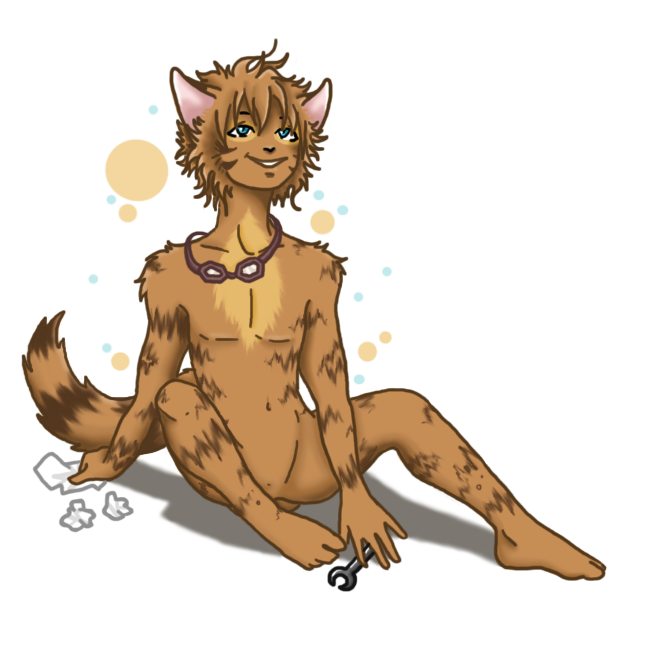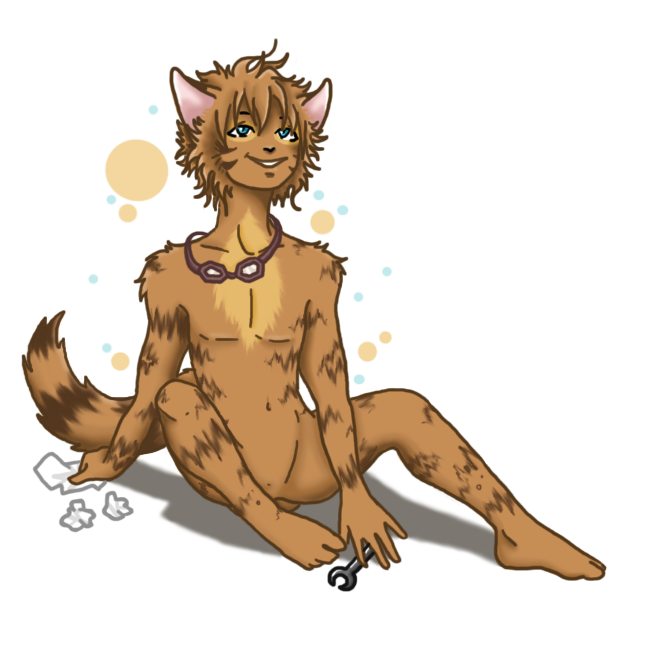 Watch
Just felt like drawing my little spaz-cakes.
Colline always has a stupid little smile on his face, or a look of utter confusion and or disbelief. To be honest, he is just completely oblivious, and his child-like innocence and stupidity is what makes me love him so.

Colline (c) Me

Reply


I very much like him! Such a cutie-pie!
Reply
That is an awesome pose, babe. Extremely well executed. His right arm and hand looks great. Lovely - and as we've got Colline here - CUTE as ever.
Reply

Thank you! I had a fit with the pose to be honest. I figured I'd add a few scrap things in the drawing as well to emphasis Colline's quirky-ness.

Reply

Such a cutie. Excellent drawing, and fantastic shading. I love how you've done his jagged stripes on his body.

Reply

Thank you hun, I appreciate it! I've fallen in love with this little bugger, so naturally I took a little more time on him. Glad you like it though.

Reply

Reply

Reply

He is adorable! *nuzzles him*

Reply